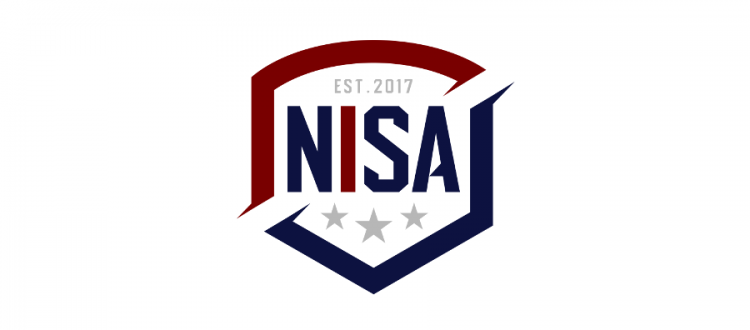 Miami FC, Cal United Accepted Into NISA, Pro Soccer For Baton Rouge & Other News From NISA Board of Governors Meeting
The National Independent Soccer Association (NISA) Board of Governors gathered in Charlotte, North Carolina last Wednesday and Thursday for their first meeting under the new leadership team.  Items on the agenda included setting the schedule for Fall 2019, accepting new teams into the league and reviewing the communication plan for the launch of the clubs accepted into the league.
Two established clubs have been accepted into NISA, Miami FC, and California United Strikers FC.  It is not clear that both will start in the Fall, as Miami FC is scheduled to participate in the Founders Cup. California United Strikers FC left the Founders Cup months ago and would appear to be free to join for the Fall if they choose to do so.
In addition to California United and Miami FC joining NISA, there is one significant change to the NISA lineup.  The ownership group that was planning to field a team in Central Florida (Daytona Beach) has chosen to do so in Baton Rouge, Louisiana instead.  The USL adding a team in Daytona Beach was a factor in the ownership group's decision, as was the group's local ties to Baton Rouge.
The Fall season will be a short affair with a regionalized, 8 game format agreed upon by the ownership groups at the Board of Governors Meeting. NISA will kick off September 7th followed by a winter break until the longer Spring season begins.  
The Spring schedule is likely to look significantly different, as new clubs are expected to join NISA for Spring 2020.  Four groups have applied to join NISA in 2020 beyond the 10 already accepted into the league. NISA is still accepting new applications from groups that wish to join for Spring 2020, though the deadline for that is nearing. Each team that joins NISA has to go through an approval process with USSF, which has its own deadlines.
Here is my second interview with NISA Commissioner John Prutch:
1. How did the Board of Governors Meeting go? What do you feel was the most important thing accomplished?
I think the most important part of it was that we passed a number of resolutions for the league and the owners were on the same page about them.  It was a long couple of days but a good couple of days. For example, we elected to bring in two members, Miami FC and California United Strikers FC.  We also confirmed that we now have 10 members.  
Here are the communities they will be in: Providence, Connecticut, Philadelphia, Charlotte, Atlanta, Baton Rouge, San Diego, Los Angeles, Orange County (Cal United) and Miami (Miami FC).
In roughly two weeks we will have the official team launch of Charlotte and then the others will follow from there. We need a little more time to get the web sites ready and the communication plan in place.
2. What will the season format of NISA be for 2019-20?  Will there be a Fall and Spring season with a winter break as anticipated?
The Fall season will start on September 7th.  We are going to roll out with a limited schedule of 4 home games and 4 away games. It will feature a lot of regional play. 
There will be a winter break and then we will pick back up in the Spring.  There will be a playoff system in the Fall as well as the Spring. The format for the playoffs will be home and away aggregate.  There will be a champion of the Fall and a champion of the Spring. It hasn't been decided if the two champions will meet in a final, but I anticipate we will do that.
3. The deadline has passed for teams to join NISA for Fall 2019. What is the deadline for teams to join for Spring 2020 and Fall 2020?
We are working through additional applications for Spring 2020.  We have four that are going through the process right now. I am not sure that all of them will make it to the finish line and other applications will come in during the next 30 days.  The deadline for the Spring 2020 application to NISA is July 15th. The deadline Fall 2020 applications is October 1st. These dates allow us to review the applications prior to submitting them to USSF.
4. Are we still expecting the 8 markets that were initially announced to start in Fall, along with two new markets? What happened with Central Florida being out and Baton Rouge being in?
It is the same ownership group that was going to be in Daytona Beach, that will be in Baton Rouge.  The ownership group has ties to Baton Rouge and they decided after USL announced it was going into Daytona Beach, and with additional research on the markets, that they would prefer to be in Baton Rouge. 
We are hoping all 10 teams will play in the Fall.  We are working with all 10 to make sure they will be ready.  If a team is not ready, we will ask them to wait until the Spring.  
5. Will Miami FC and Cal United start in the Fall?
We are still in discussions about who will play in the Fall. As the markets roll out, you'll get the sense of who will be in for the Fall and in for the Spring. We should have at least 8 of the 10.
6. With many American pro soccer players under contract, where do you expect NISA clubs to source their players from, particularly American players?
There are quite a few NPSL players who are well suited to play at a pro level.  There are a lot of quality players in UPSL too. Most of those teams will be done before our season starts. There is also a huge foreign talent pool to draw on.

7. What do you anticipate the operating budget ranges will be for NISA teams that play in 2019-20?
They are going to be between $1.25M and $2.5M.  There is no set rule around it but that is the guideline for the league and everyone is planning to be within that right now.
8. It was reported that USL is looking to move into some prospective NISA markets for 2020.  Given NISA is set up without territory rights and moving into some markets with a USL team already, is this something you are concerned about?
I not really concerned about it.  I think every market we are looking at has a rumor around a USL team. It really comes down to the specific ownership group and their comfort level. In the case with Daytona Beach and Baton Rouge, the ownership group preferred to go to another market they liked just as much. In another case, an ownership group might make a different decision.
9. How is NISA's relationship with USSF?
I think the relationship is strong. We have a good partnership.  We were very transparent with them about the change of leadership and they appreciated that. 
10. Is there anything else that you wanted to share that we didn't cover?
We have accomplished a lot since we spoke two weeks ago.  We are really excited about moving forward and getting teams on the field.