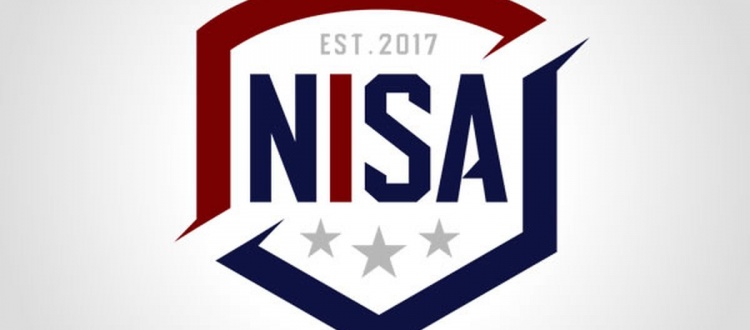 With New Leadership In Place, NISA Breaks Its Silence
The National Independent Soccer Association (NISA) has been in the works over two years, and although the league has not kicked a ball yet, it is on its third management team.  NISA was conceived by Peter Wilt and Jack Cummins as an association that brings together multiple leagues at different tiers of professional and adult amateur soccer in the USA.  The idea was that NISA would have low barriers to entry for clubs, would not have territory rights restricting who can join the league and would eventually introduce promotion and relegation between the tiers to better reflect the norms of the global game.
Sadly, Jack Cummins passed away suddenly in February of 2018.  Peter Wilt decided to pursue an opportunity to bring professional soccer to his home state of Wisconsin with what would become Forward Madison.  Some of the leaders of the clubs stepped in to keep NISA alive and moving forward, including Bob Watkins of San Diego 1904 FC.  
After the improbable victory of achieving sanctioning, NISA was strangely quiet.  The league chose to maintain a low profile under the second management group during the sanctioning process, which was frustrating to potential fans but understandable. The silence from NISA after sanctioning was even more strange. Eventually, some of the owners became frustrated with it too.  This led to another management change. 
Most of the new leaders of NISA have been around the league since the beginning.  Several of them come from Club 9 Sports, which worked closely with Peter Wilt and Jack Cummins since NISA was in its earliest phases. John Prutch and Lana Masiuk were with Peter and Jack when I met with them to talk about NISA at the Coaches Convention in January 2018 in Philadelphia. They are people who care about the project.
With the new management team in place, NISA plans to move swiftly to promote their Fall 2019 season ahead of a September launch. The new management team has put together a communications plan that will be reviewed at a Board of Governors meeting in early June, and we should learn more about the clubs in the league from there. I spoke with the new commissioner of NISA commissioner, John Prutch about what we can expect from NISA going forward.
1. How are the preparations for the 2019 season coming along?
They are much further along than people realize.  The first thing I would say is that we have as league not done a good job of communicating. That is on us. That will change.  Our new communications team is prepared to start rolling out a campaign to educate the public about NISA. We currently have 10 member clubs.  We have a Board of Governors meeting on June 5th and 6th in Charlotte to finalize our schedule for the Fall season. At that point, the clubs will start communicating with the public.  A lot of information will flow after our meetings in Charlotte.
2. When can we expect the teams to start selling season tickets and making announcements about venues, coaches, players, etc?
What is going to happen is that the teams are going to start launching and making their own announcements in conjunction with the league office.  The first announcement will be after the Board Meeting. Then the others will come in rapid succession after that over the next 4-6 weeks.
3. Where are things in terms of broadcast/streaming and sponsorship?
There will be sponsorships. Real broadcast rights will take a bit.  Our COO, Brian Melekian, is working on it. An announcement on these issues should come in the next couple of months.
4. Given the management changes, are San Diego and Atlanta staying in the league?  
Yes, I can confirm that they are staying in NISA.
5. People want to know more about the clubs.  After all, the clubs are what makes a league interesting.  Matt Driver has been pretty open in Philadelphia, posting tryout information online with a picture of his venue in it. We know about San Diego 1904 and Atlanta from their time as NASL expansion bids. There have been articles about Stephen Thompson linking him to the New England club. What can you tell us about the more mysterious clubs like Providence, Charlotte, Central Florida and LA? 
There are also two new markets.  I would love to tell you the others, operators, and venues but that will be coming soon from the clubs themselves.
6. Do all the clubs have venues lined up?
Yes, they do. We will start to play in September.  There will be friendlies and preseason games in August, but we'll start official play in the first half of September.
7. NISA has been very quiet for almost a year now, which was understandable during the sanctioning process, but frankly very off-putting after it.  You've made management changes, what will be different going forward?
Club 9 has been involved with NISA from the initial conception by Peter Wilt and Jack Cummins.  After Jack passed and Peter left, we had to make a decision about how to proceed. We believed the time was right to get aggressive and put together an open system for clubs in this country. Club 9 was not in a position to take the leadership role at that time, however.  When Bob came on he decided to take a more low key approach. Going forward, you are going to see a more robust communications program. You are going to see a more aggressive expansion program. We are currently in conversations in over 25 markets and clubs in various stages of the application process.
8. What would you say to potential fans who have grown frustrated with NISA's silence since sanctioning?
I get it.  If I were a fan, I would be going "what the heck is going on with NISA?"  So our challenge is to fix that, educate and communicate with the public, communities, and prospective clubs.  For those fans who really believe in the open system, I hope once we start communicating more effectively, they'll come back on our side.
9. One of the ideas that Peter talked a lot about that differentiated NISA vs the traditional American sports system was no franchise fees and no territory rights. Is NISA still committed to the idea of no territory rights, but rather encouraging geographic clusters of teams for rivalries?
NISA stands for the National Independent Soccer Association. The two most important words are Independent and Association. As we all know some of the biggest rivalries in the world are clubs in the same community.  No franchise fees. The owners own the league. The clubs own their intellectual property. We believe in fan ownership. We believe in meritocracy. We believe it that can lead to promotion and relegation down the road. We expect our clubs to be tied to their community. Franchises move. Clubs don't. 
We also believe our clubs can create natural rivalries when there are no territorial rights.  We know of communities where there are two or more really good amateur clubs. We think we can create opportunities for these clubs to grow stronger by going pro.
10. There is another full season league for independent pro clubs starting up in the Founders Cup. Why don't NISA and the Founders Cup work together to create one bigger league for independent pro clubs?
I know a lot of the members of the Founders Cup and I think they have a great idea. I hope they have a lot of success, as we do every pro and amateur soccer league in this country.  The Founders Cup members will seek their own level, and we will as well. We are working through our own issues, as are they.
11. Founders Cup is looking for sanctioning. My understanding is that USL sanctions the former PDL ("USL League Two") itself versus going through USASA. Could NISA sanction the Founders Cup as an olive branch to help them play in the Fall and then look at a merger after?
The sanctioning process is difficult.  Each club has to qualify on its own merits according to the Pro League Standards of US Soccer. To do something carte blanche would be difficult, just as it would be difficult to do something on short notice.
12. What can you tell us about NISA's expansion efforts?
Right now, in this country, there are 137 metropolitan areas that do not have pro soccer in their communities. There is a massive growth opportunity for independent clubs in those markets. We are trying to provide potential investors and operators in those markets with analytical data to help them understand if and how they could succeed. I would tell communities that if you have a venue that is not being properly utilized, let us know.  Sometimes we can connect prospective owners and communities. We have relationships with a number of clubs around the country that do not have a qualified owner, and we try to match them with investors.
When you talk to someone in the United Kingdom about being a potential investor in an American club, they want to see the meritocracy system. If you look at Europe as an example, the franchise model is completely foreign.  It is completely merit-based.