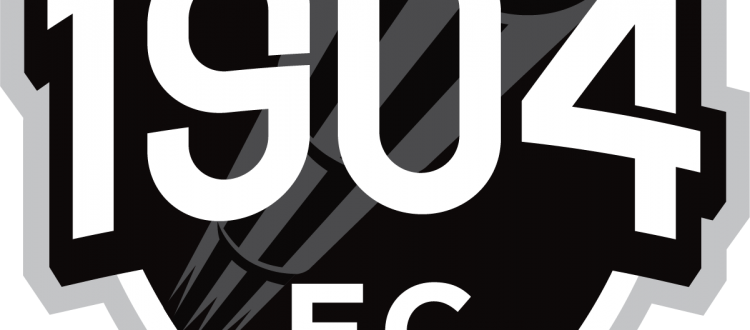 San Diego 1904 FC Re-Launches in NISA
Professional soccer was set to come to San Diego for the 2018 season, but when the North American Soccer League had its Division II sanctioning taken away by the United States Soccer Federation, plans in San Diego and other parts of the country went on hold.  1904 FC and their fellow prospective NASL expansion teams were left without a league in which to play.  
1904 spoke with the United Soccer League about joining for the 2019 season but were unable to reach an agreement.  USL then moved on to another group, led by Warren Smith and Landon Donovan, that will start play in either 2020 or 2021.  However, San Diego soccer fans will not have to wait long for a team to call their own, with 1904 FC set to kick off in less than two months as a founding club in the National Independent Soccer Association.
The trials of the past two years have led to changes in the 1904 FC ownership group and its plans.  Demba Ba still leads the investor group, with fellow global soccer star Eden Hazard alongside him. Among the original owners, Alex Gontran and Vagno Chandara remain involved, while Bob Watkins and Moussa Sow are no longer owners in 1904 FC. Yohan Cabaye remains a part of the ownership group as a silent partner.  The investor group is in the process of bringing in local San Diego football fans who would like ownership in their own professional club.
The re-launch of San Diego 1904 FC has been in the works since January.  Gontran and Chandara maintained contact during the post-NASL period with a group of local business executives who were very supportive of the San Diego 1904 FC idea. Four of these individuals have been playing a large role in getting 1904 FC ready to launch in September. 
Paul Redfern is a local business leader who has been working with 1904 FC this year to lay the groundwork for the club, including negotiating the venue and the training facility as well as helping plan the marketing efforts, which are just beginning to launch.  Supporters events are planned to start within the next two weeks.
Midfield Press was able to speak with Paul Redfern about 1904 FC's plans for the upcoming NISA Fall season.
1. Where will San Diego 1904 FC be playing for Fall 2019? 
We have a verbal agreement with a FIFA approved pitch in San Diego County. It is currently in the final stages of the legal process.  We hope to announce it within the next two weeks.
2. How far are you along in the commercial aspects of launching the club (tickets, merchandise, etc)?
We have a small in-house team with a full-time Chief Marketing Officer and a couple of staff members who are helping him out.  We are adding staff to help. Our plans for tickets will be tied into our stadium announcement which is coming soon. Information on events, merchandise, etc will be coming soon.
3. How much involvement will Demba Ba and Eden Hazard have in the club?
Demba is the Chairman of the Board.  I have spoken with him multiple times in the last week and the week preceding.  We talk pretty much every other day. He just returned to offseason training with his Turkish club, but he is giving the direction and vision for the club.  We are working with him to carry that vision through the day to day operations.  We are in contact with Eden about once per week.
4. How does having high profile players in the ownership group help a club on and off the pitch?
Culture is a top-down thing in any business or organization.  Demba and Eden are world-class athletes who know what it takes to succeed.  We are working tirelessly just like they have in their careers. Just as they are committed to being world-class players, we want that mentality to reflect in the way we operate the club locally.
5. Do you have plans to start a youth club in the area, or you will be looking to partner with existing youth clubs?
We are creating a club in the world model, which means there will be some type of youth aspect to the organization. Currently, we are 100 percent focused on getting a professional team ready to begin play in September. That said, we will be looking at whether youth development is through partnerships with existing youth clubs or starting our own 1904 academy.  We are committed to beginning youth player development within the next year.
6. What is the status of the plan to build a stadium in the Oceanside CA area? 
Much like the youth program, the number one focus is getting our ducks in a row for the Fall.  We are focused on nailing down a venue that we are excited about for the Fall. After that is done, everything is back on the table and we are looking forward to developing plans for a permanent home.
7. Do you have a head coach signed? Will you be looking at someone local to San Diego or someone who Demba or Eden may know from their experience?
We will be announcing the coach within the next week.  We are building the rest of the staff out as well. We want to bring the best of world football to this county.  We will be bringing coaching expertise from parts of the world that have been very successful in football.
8. Your soon-to-be local rivals California United have a full roster and just beat Los Rojos of Guatemala on Saturday. Does 1904 have any players signed yet?
We have a number of players who have been scouted.  We are in discussions to bring some of these players on right away.  Some of the teams who have been playing in other leagues have a bit of a competitive advantage temporarily coming out of the gate.  I like our chances though.
9. Yohan Cabaye is out of contract per Transfermarkt.  Will he be suiting up for 1904 FC?
Right now the focus for 1904 is to develop the best talent from San Diego with other young talent from other parts of the country and world.  We are looking to help players develop and then move on to bigger clubs around the world. For the first season, we are focusing on younger players and helping them grow and advance their careers.
10. Can we expect Demba Ba and/or Eden Hazard to suit up for 1904 at some point in later in their careers? Obviously, Eden is tied up in Madrid for a while.
Their primary role will be providing the vision by being owners of the club.  Demba actually played a preseason match when we were warming up for the NASL, so he has worn the 1904 colors before.  I think if you had the opportunity to bring in a veteran who has played at their level it would help the development of the younger players.  We want to have a fun, attacking style team and we will bring in the best players we possibly can who suit that style.
11. USL has announced it will launch a team in San Diego, to play out of Torero Stadium, in either 2020 or 2021.  ASC San Diego is scheduled to join the Founders Cup. Beyond this, the Xolos have an impact on the market. How will 1904 stand out in what seems like it will suddenly be a crowded pro soccer landscape in San Diego?
We hope we can give fans of the Xolos on this side of the border a local team they can root for and that would be a positive for us.  We look at the planned USL team as a positive as well. Perhaps we can play them in the Open Cup. With 1904 FC playing football on the traditional football schedule (Fall to Spring) and the USL competing in the American Schedule (Spring to Fall), we are giving San Diego the opportunity to enjoy football year-round.  Overall, I think more football is better for San Diego. We would like to create rivalries with the other teams in San Diego.
12. Is there anything else we have not covered that you want to share about 1904 FC?
One thing we are excited about is being a founding member of NISA.  We are excited to help lead it and give it direction. I think these clubs are going to stand out on the map of US sport.  It is a club run league and we are looking forward to being a part of that.