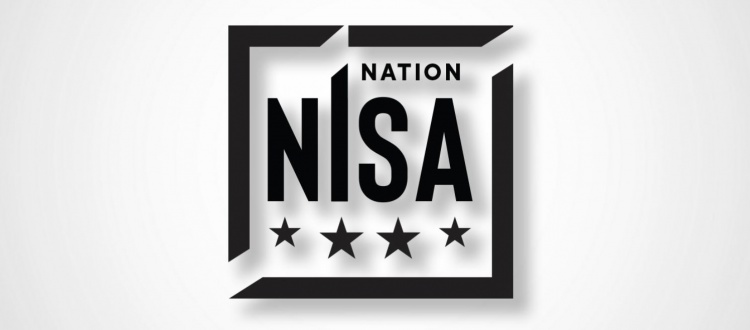 NISA Aims To Build A National Soccer Pyramid … But Will It Work?
The National Independent Soccer Association (NISA) took its first steps towards building a multi-tier league system with its partnerships with regional circuits like the Eastern Premier Soccer League, Gulf Coast Premier League and Midwest Premier League. Then last week it went a step further and announced its intent to create its own full-year national amateur league for clubs with pro soccer aspirations.
In creating a national amateur league, NISA enters a market that has three primary competitors: the National Premier Soccer League (NPSL), the United Premier Soccer League (UPSL) and USL League Two (USL2), formerly known as the Premier Development League (PDL).  NISA claims the announcement of its new alternative was met with great interest from clubs around the country.
In recent years, the NPSL has been the most successful incubator of adult amateur clubs with pro soccer aspirations. Detroit City FC and Chattanooga FC directly spawned from NPSL, while recent USL expansion franchises in Birmingham, Memphis, and the short-lived one in Lansing all had roots in NPSL predecessors. We may as well count the Chattanooga Red Wolves as their local front office started as a splinter group from Chattanooga FC's NPSL leadership. Most notable of NPSL's pro offspring is of course Nashville SC, which started life as Nashville FC in NPSL and briefly transitioned to USL with the current brand name before its MLS debut this year.  By contrast, USL2/PDL spawned South Georgia Tormenta and FC Tucson, while New Mexico United drew heavily from its PDL predecessor club Albuquerque Sol.  UPSL's most successful pro offspring to date is California United Strikers FC.
It should be noted that the expressed intent of NPSL and UPSL has not been to advance clubs to professional leagues. The official focus has been more on giving opportunities to players to develop and showcase their talents. In addition to sharing in this player development aim, USL2 has been more openly positioned as a potential starting point for clubs to move up to the pro ranks, within the USL system.  
Let's take a closer look at each of the established leagues in the national amateur league market NISA Nation is entering:
UPSL has built a very interesting national system with extremely low barriers to entry. Unlike NPSL and USL2, nationally UPSL has provided its teams with a full season calendar (regionally, NPSL's Southwest and Golden Gate Conferences play a long season too). UPSL has experimented with promotion and relegation within its system.  It has grown stronger over the last few years, to the point where it was recently acquired by new investors.  The criticism leveled at UPSL has mostly been around the professionalism of how it is run, which can vary widely region to region. A partnership between NISA and UPSL would have made a lot of sense, due to shared strengths and weaknesses.  Should it come together, I would expect NISA Nation to look a lot like UPSL in many aspects.
NPSL is still a robust national league, but it seems to have lost its momentum and vision.  A few years ago, NPSL appeared to be on the brink of establishing a professional league. The glory days of NPSL saw more than a few fan bases in the high hundreds and low thousands in stadiums across the country. The infighting around the Founders Cup sent Detroit City, Chattanooga FC, Miami FC and eventually the Cosmos off to NISA. Since that time, NPSL has also lost notable clubs like Asheville City, Grand Rapids FC, AFC Ann Arbor and most recently Little Rock Rangers to USL2.  Having seen many of its leading clubs depart, NPSL appears to have retreated from being a league with bigger aspirations into simply a lower-cost alternative to USL2 for clubs concentrated around providing opportunities for college players in the summer. It remains to be seen if NPSL will get its ambition back on track or if this is the humbler future of NPSL.
USL2 is established as part of the USL system, and as such appears to be a great place to launch a club with professional aspirations. When people speculate about USL adding promotion and relegation in the future, they often include USL2 though its college player-focused short season makes its inclusion in such a system challenging at best. Teams entering USL2 benefit from the robust USL HQ front office and shared best practices across the network of USL teams. However, few USL2 clubs not originating in NPSL have established significant fan bases, and USL2's track record of incubating clubs that move up to professional soccer is clearly inferior to that of the NPSL. This dynamic may shift in the coming years as Iowa Pro Soccer launches from the roots of Des Moines Menace and some of the NPSL->USL2 clubs theoretically make the leap to USL League One, but we aren't there quite yet.  Still, USL2 must be considered NISA's toughest competitor in this field and the one most expressly aimed at developing clubs for the professional leagues, not just players.
NISA Nation's partnership with local regional leagues shows a different approach out of the gate.  UPSL previously either absorbed or partnered with a few regional leagues, so it is not strictly speaking a first, but NISA Nation's efforts in this area seem broader in national scope while offering the affiliated league more independence by not requiring it to change its branding.  The link-up with a historic league like the Cosmopolitan League of New York via the Eastern Premier Soccer League lends NISA's approach some additional weight.  If NISA can also connect either directly or through a super-regional partnership with the San Francisco Soccer Football League, they would have links to two of the oldest leagues in the country featuring multiple Open Cup winners from the pre-MLS era.  The regional partnership approach offers the opportunity to bring some of the most historic actively running clubs into the NISA system, which is a remarkable difference between NISA and its competitors in this space.
Success for NISA Nation would look like a combination of the fast-growing clubs of the NPSL's recent glory days, crossed with the UPSL's low barriers to entry and full season calendar while boasting the clear path to professionalism within the same system that USL offers. The league office will have to quickly establish a track record of helping NISA Nation teams that want to go pro match with PLS qualified investors, or otherwise convince the Federation to permit sporting merit-based promotion from NISA Nation to NISA's pro league. While the vision is strong, critics will fairly point out that the NISA front office to date has seemed to struggle with the task of administering a single professional league let alone a huge network of amateur leagues.  Whether or not NISA succeeds in implementing this vision will come down to how well they can execute on providing the clubs in each region of the country with a well-organized experience that prevents them from defecting to more established leagues and how well they can deliver on the promise of helping the teams that want to go pro do so.