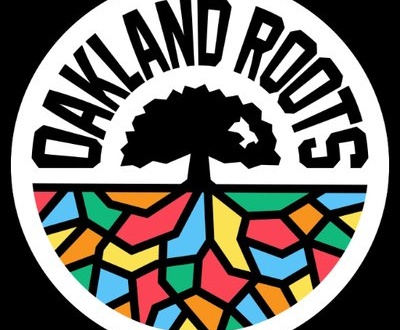 In Leaving NISA, the Oakland Roots Prove Its Necessity
The Oakland Roots formally announced their move to the USL Championship. The story got more traction than the announcement of a new USL franchise normally would, no surprise given Oakland's excellence in branding and public relations up to this point. There are articles on Sports Illustrated, The Athletic, interviews on Sirius XM, and commentary on Twitter from some of the better-known soccer journalists who rarely address the lower leagues. The focus of most of these pieces and much of the social media chatter is on the manifest destiny of a polished team leaving an unpolished league moving to a more suitable place in the US soccer system. "The TOWN deserves this! *double praise hands emojis*" declaims one representative comment re-shared in the Roots Instagram story.
The other aspect of this story is that the Oakland Roots wouldn't exist without NISA. The USL initially placed its bet on Hall Equities' USL East Bay bid, not on the Oakland Roots. Locked out of USL due to territory rights, the Roots first turned to the NPSL Founders Cup, and when that didn't work out they turned to NISA.  In NISA, the Roots proved their marketing mettle and quickly became an object of desire for a regretful USL. The agreement with Hall Equities became an inconvenience to USL HQ rather than an asset. As often happens in these situations, the USL eventually got its (altered) target.
NISA no doubt needed the Roots as much as the Roots needed NISA. Each of its eight clubs were equally important to the sanctioning that allowed the league to play. Without NISA there is no Roots and without the Roots there is no NISA.  Both parties benefited from the partnership as brief as it may have been. NISA always knew the Roots were an ambitious club. They will add an NWSL team one day if they can, and if the opportunity to go to MLS arises they will surely jump on it.
While Oakland heads off to the greener pastures of Division II pro soccer, NISA will continue to offer opportunities for pro soccer in the USA unavailable in MLS or USL. In this phase of its development, NISA is at once US Soccer's Island of Misfit Toys and an environment primed for experiments that the more refined leagues of USSF do not allow.  A great example is the NISA Independent Cup.  The NIC and related partnerships with regional leagues expand sporting merit-based interleague competition with both pro and amateur teams outside of the US Open Cup, and give the participating amateur clubs an opportunity to showcase themselves and their talent in a way previously unavailable.
NISA departs from the territory rights constrained model so popular in US sports.  Instead of using territory rights to create artificial scarcity that drives franchise fees, it experiments with the interesting idea of geographic clusters of clubs. Due to its lack of franchise fees, it offers a lower barrier of entry to creating a pro soccer club.  Two of its clubs, Chattanooga FC and then Detroit City, introduced fan ownership in a more meaningful way than had previously been done in US Pro Soccer. The flexibility in NISA's model naturally creates opportunities for greater diversity in clubs that participate in the league. It has announced two black-owned expansion franchises in the New Jersey Teamsters and the Maryland Bobcats. They would be the only men's professional soccer clubs with African-American principal ownership in the United States.
As unrefined as NISA may be in these early days, it has an essential role to play at the bottom rung of professional soccer in the United States.  It gives a landing spot for outcast clubs like the New York Cosmos and a next-step up for grassroots clubs like Detroit City FC and Chattanooga FC.  A time may come where Detroit and Chattanooga outgrow NISA unless NISA itself grows into something more than it is today.  Like Oakland, Chattanooga will have to wait for "promotion" until the moment when the current holder of its market's USL territory rights decides to stop throwing good money after bad.  There could be a time when either the current owner or a future owner of the New York Cosmos decides to stop having the club play on a high school football field on Long Island, with an NPSL+ roster, run mostly by a staff of part-timers, interns and moonlighting employees of his primary business. A properly funded Cosmos, run in a way that honors the legacy rather than diminishes it, doesn't really fit in NISA as it exists today.  
Look, NISA may not be the league for you. Maybe you don't like watching teams play "in Chattanooga in a stadium of 4,000 people on a crappy field with no fans." If that makes no sense to you, then NISA isn't your league (DON).  Fair enough. But as you celebrate the Oakland Roots, remember, without NISA, they don't exist. Turn your nose up at NISA as you will, but it has a role to play in the ecosystem. Maybe one day the league will grow more refined with age and build on its successes as MLS and USL each have done over a period of years. But for now, it will do.