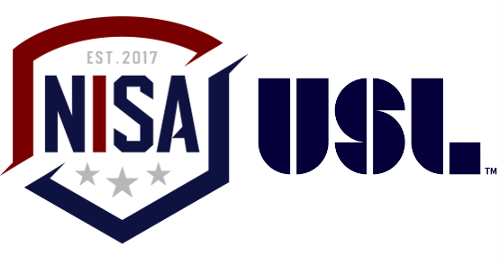 Midfield Press Lower League US Pro Soccer Expansion Tracker – Summer 2020 Edition
Lower league men's professional soccer is opening back up after the Covid-19 pandemic halted play across USL Championship, USL League One and NISA. The pandemic not only paused play on the pitch but also hampered expansion across the lower tiers. While official news has been slow, there is still some information trickling out. Below are the most up to date rumors and confirmations for 2020 and beyond.  
USL Championship
USL Championship's 35 current teams restarted play on Saturday, July 11 with eight groups of 4 or 5 teams playing 16 game seasons in regional clusters. USL Headquarters has recently provided $5.5 Million for their 47 teams across USL Championship and USL League One (approximately $117k per team if distributed equally), which hopefully will keep teams afloat that normally wouldn't make it through these times.  USL President Jake Edwards has stated in the past that the ideal number of teams for the USL Championship would be in the mid to upper 30's, so one would think there would not be many slots open for expansion. However, there are unconfirmed rumors spreading that there will be no more MLS "2" or "B" sides in USL next year.  If true, there nine current teams that fit that bill whose spots could open up to a few of the expansion candidates below. 
Announced
Buffalo (ETA: 2023)
In November of 2019, Connecticut-based John McClutchy and Buffalo-based Dennis Penman bought the conditional rights to bring a USL Championship Club to Buffalo. As is the case with most of these USL announcements, it is contingent on building a 10,000 seat stadium and a few other hurdles.  They have reportedly already identified four spots in our around downtown Buffalo. 
Des Moines (ETA: 2023)
In September 2019, Jeff Rueter of The Athletic reported Kyle Krause, CEO of Kum & Go convenience stores, reached an agreement with the USL Championship to bring a team to Des Moines, Iowa contingent on a new stadium being built.  Krause is the owner of the Des Moines Menace, a highly successful USL League Two team, but it seems unlikely that it will be the name of the Championship side given the use of Iowa branding, rather than Des Moines, in the temporary logo. Late in 2019, Krause's group acquired the necessary land to build a soccer specific stadium and hoped to take the field in 2022 but in May, the start date was pushed to the 2023 season. While Krouse admits it is not the best time economically to take on this project, they will get it done.  
East Bay (ETA: ???)
East Bay was announced by USL Championship on December 18, 2017 and was originally scheduled to start playing in 2021.  Led by Mark Hall, a real estate-oriented entrepreneur based in Northern California and the President and CEO of Hall Equities Group, USL East Bay was looking to build an 18,000 seat stadium in Concord, CA.  However, as of May 13, 2020 the project was dropped.  The franchise rights are exclusive for Contra Costa, Alameda (includes Oakland) and Santa Clara counties and Hall said they are still looking to build the stadium in that general area.  It would seem unlikely at this point that this group would be ready to start play in 2021 with no stadium project in place.
Monterey (ETA: 2021?)
"We're actually looking to finalize a deal to bring a Championship team to Monterey, California," Jake Edwards told ESPN's Taylor Twellman. "There really are passionate soccer fans in and around that region of California that don't have access to their own team – they also have a fantastic golf course, I know you like to swing the golf clubs and want to get out there."
The Monterey club would technically be a relocation of Fresno FC. Fresno FC was part of USL Championship in 2019, and their owner Ray Beshoff still holds the rights to a Championship franchise.  Beshoff is looking to use those rights to bring a team to Monterey, CA and build a stadium that he could not get in Fresno. The location would be at CSU Monterey Bay and if a deal could be struck, he would like to bring the team there by 2021. 
Queensboro FC (ETA: 2022)
A few days after the last expansion tracker was released, David Villa and USL officially announced Queensboro FC as an expansion team for 2021. Last week they pushed back the start date to 2022 in order to help rebuild the community, establish an academy and finalize its stadium plan. The club also announced that Josep Gombau as its Head Coach and Sporting Director whose resume includes stops at FC Barcelona, Espanyol, Kitchee SC and the Australian National Team.
Rhode Island (ETA: 2022?)
Brett Johnson, a partner at Phoenix Rising and Fortuitous Partners is looking to bring a $400 million project in Tidewater Landing.  As of last month,  the project which includes a 7,500 seat stadium, indoor sports center, hotel and river-walk was "still on schedule." The timeline to bring an actual team to the stadium is unknown but most likely not in 2021. 
Rumors
Baltimore
Baltimore has long been linked with a USL franchise with recent rumblings coming from The Athletic.  Jake Edwards acknowledged expansion efforts in Baltimore, Cleveland and Milwaukee during an interview with Taylor Twellman in May 2020. The Baltimore Group is believed to be led by local real estate developer Marc Weller.  There does not seem to be an official/conditional agreement in place and although the goal would be 2022, there is not a definite timetable. They do have a location picked out with a 177-acre waterfront site that broke ground in June of 2019. Baltimore is currently home to NPSL club FC Baltimore Christos who will participate in the NISA Independent Cup. 

Boise
Agon Sports had an agreement to bring a USL Championship side to Boise dependent on building a stadium.  As of the end of 2019, it seems the stadium deal is dead leaving Boise's USL hopes in the air. 

Cleveland
Once announced to have an MLS expansion team for the 2005 season before the prospective owner passed away, Cleveland looks more likely to have USL in its future. Tom Cherna is currently working to obtain land near Progressive Field on the Eastbank of the Cuyahoga River to build a 10,000 seat stadium.  While he would not disclose who he was working with, it is possibly Shaw and Greg Abrams, who purchased the rights the the Cleveland Force name (an indoor team that averaged between 11,000 and 14,000 for most of the mid 1980's). Jake Edwards acknowledged expansion efforts in Baltimore, Cleveland and Milwaukee during an interview with Taylor Twellman in May 2020. Cleveland SC (Current NPSL club) is participating in NISA's Independent Cup.
Milwaukee
Colton Coreschi reported that there is currently a group that owns the territory rights to Milwaukee.  It is possible that it could be the same owners as Forward Madison of League One and Green Bay Voyageurs of League Two.  The Milwaukee Torrent, currently an NPSL club, has reportedly found an investor for the ability to join a third division pro league and was mulling its options.  It seems unlikely that Milwaukee would end up with teams in both the USL Championship and USL League One. Jake Edwards acknowledged expansion efforts in Baltimore, Cleveland and Milwaukee during an interview with Taylor Twellman in May 2020.

USL League One
USL League One will start a week after the USL Championship on July 18th.  There are currently 11 teams competing in 2020 with Toronto FC II announcing they would take the rest of 2020 off.  There are no official teams listed as an expansion side for 2021, but Jake Edwards recently stated that there are over 50 markets being considered for expansion, 15 in active discussions and up to five announcements by the end of the year.  It would be tough to imagine a club that is not an MLS reserve side starting in 2021 at this point.  Five of the 12 teams are MLS Reserve sides so that would leave them in a tight spot if in fact the rumors were true of MLS pulling them out. 
Rumors
Fort Wayne
DaMarcus Beasley is looking to follow Landon Donovan and Tim Howard to the USL by bringing a USL League One club to his hometown, Fort Wayne, IN.  He believes that 60% of the financing is secured and has already had talks for a 7,500 seat stadium in downtown Fort Wayne.  Fort Wayne FC was scheduled to be an expansion team in the NPSL this year before the season was canceled and he hopes that they can work together in the future. 

Lexington
In October of 2019, a USL contingent visited Lexington's Red Mile grounds and according to Steven Short, they have a potential investor as well.  News out of Lexington has been quiet since but it does seem to have interested parties and two of the most critical things to obtain for a professional side for USL are a stadium and owner. 

Portland, Maine
Portland, Maine is also in the running to obtain a USL League One franchise.  USL representatives have visited three times with a local ownership group.  It does seem that a stadium location still needs to be found as well as completing the ownership group but the goal would be to start playing in 2022.
Spokane
In February 2020, USL and local officials proposed plans to build a downtown stadium for a USL League One franchise in Spokane, WA. The stadium plan, just like all USL expansion efforts, would need to be approved prior to a team being awarded to Spokane and it is unclear if there is an ownership group in place. Previously, former San Antonio Scorpions GM Howard Cornfield had been linked to bringing USL to Spokane. Cornfield was part of several of the North American Soccer League's most colorful off the field moments.

Columbus Crew 2
As of January 2020, the Columbus Crew were looking to bring a reserve side for the 2021 season.  There is still a chance that it could be a USL Championship side just as much as it is a chance that there is a new MLS Reserve League next year.
NISA
NISA's Spring Season was cut short due to COVID19 and since they have a fall and spring season, they will just start a new season this fall.  The East will begin their season on August 8th and the West will begin on September 5th. NISA is also sanctioning "The Independent Cup," a 15 team tournament with clubs from multiple amateur leagues joining four of NISA's teams. There will be some new teams added this Fall (and playing in the Independent Cup) but it is still to be seen if all eight teams that were slated to play in the Spring will compete as all four Western teams, Stumptown and Michigan Stars are not participating in the Independent Cup. Midfield Press's sources close to NISA expect the Fall to see 8 teams take the field, with the New York Cosmos and New Amsterdam FC among the 8 while San Diego 1904 FC and Stumptown Athletic may sit out the Fall.
Announced 
New Amsterdam FC (ETA: Fall 2020)
New Amsterdam FC was announced as an expansion side in NISA for the upcoming fall season in April 2020.  The team will also compete in the Independent Cup against the New York Cosmos, Maryland Bobcats, and FC Baltimore Christos later this month.  They are rumored to be playing at Fordham University and with NISA not having any territory restrictions, it will be interesting to see if a rivalry can be created between them and the Cosmos.
New Jersey Teamsters FC (ETA: Spring 2021)
The New Jersey Teamsters, who most recently played in the UPSL, will join NISA for the currently play in the Spring of 2021. The Teamsters website states that team owner Sibrena Stowe-Geraldino will be the first African American principal owner of a professional soccer team in the United States.  Located about ten miles outside New York City in Bayonne, New Jersey, the Teamsters should create some local rivalries with fellow expansion clubs New York Cosmos and New Amsterdam FC.
New York Cosmos (ETA: Fall 2020)
The New York Cosmos do not need an introduction to most people following lower-division soccer in the United States.  After competing professionally in the NASL from 2013 –2017, they have competed in the NPSL for the past two years.  The Cosmos will restart professionally in NISA with the Independent Cup in late July and league competition in August.  Based on their early roster building, it looks like the Cosmos will be fielding a lower-budget team closer to New York Cosmos B in NPSL then to the relatively high-spending, Championship-winning Cosmos of the NASL 2.0.
Rumors
Miami Beach CF
Miami Beach CF is believed to be the fourth of NISA's Fall 2019 applicants.  Midfield Press's Chris Kivlehan reported in November 2019 that in addition to the New York Cosmos, a second New York team (turned out to be New Amsterdam FC), a New Jersey team (turned out to be NJ Teamsters) and a Miami Beach team applied. Club executive Tony Iafrate can be seen saying they want to go to USL in this Instagram video, so their status may be up in the air as it pertains to NISA.  Joining USL may be complicated, because of Miami FC owning the territory rights for D2 and Fort Lauderdale CF being located not far up the road in D3. They currently compete in the UPSL with former professional Justin Hoyte as a current player.
Others
NISA is very tight-lipped on its expansion candidates, but there are a few unconfirmed rumors that some Independent Cup participants are also NISA expansion hopefuls such as Lone Star Republic. There are 11 non-NISA sides in the Independent Cup, however, some are also USL expansion possibilities.
Miscellaneous 
Jacksonville Armada
Jacksonville Armada currently plays in the NPSL but was once a part of the professional landscape.  They are looking to return to the professional ranks but want to secure a stadium and it received unanimous approval back in January 2020.  The location is near downtown Jacksonville and to be completed in mid-2025.  If they are serious about rejoining the professional ranks, they will most likely have their option of either USL league or NISA.  While it once seemed unlikely for the Armada to join the USL because of differences in philosophies, Miami FC joining could have bridged that divide. USL League One may make sense as an option for the Armada, given the dense presence of teams in the Southeast. 

New Orleans Jesters
The New Orleans Jesters were intended to be a North American Soccer League expansion franchise for 2019.  The Jesters ended up taking a year off in 2019 and had planned to rejoin the NPSL for the 2020 season before the season was canceled.  Looking further into the future, they still hope to join a professional league and just like Jacksonville (and Milwaukee to an extent), they could have their options of which league to join.