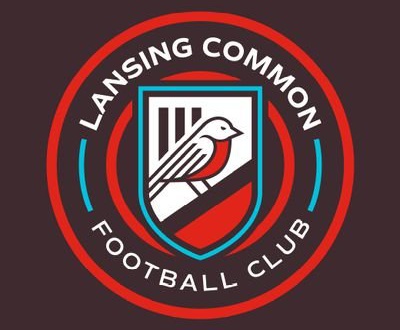 An Uncommon Upbringing: Lansing Common Football Club
Rising from the ashes is never an easy task, but it is one that a group of Lansing soccer supporters have taken on with clear intentions of bringing soccer back to their city in the shape of Lansing Common Football Club.
Following the release of a name, logo, and a league in which the club will be participating in, Michigan soccer fans can now get excited about the future of men's soccer in the capital for the first time in months.
"I've seen the support in this community and the desire for a team," said LCFC board member, Cameron Tanner. "I personally felt that we needed to continue that soccer tradition and continue to have a team."
For such a unique soccer community as Lansing is, this time had to be different. Through past attempts with a Lansing United men's team followed by the professional Lansing Ignite, the Lansing soccer community has been through a lot in the past few years and has wound up without a club since October of last year.
"It felt like that was going to be a big hole in the landscape of Lansing without that," said LCFC board member, Eric Walcott. "Soccer does have a unique way that it ties into the community."
Following the folding of the Lansing Ignite, a former USL League 1 club, soccer fans in Lansing were left wondering where their future lied in the everchanging US soccer landscape.
The Ignite folded in October of 2019 due to bizarre circumstances with an unsatisfied owner, but it did not take long for supporters to grab control of the situation. Within weeks, a twitter page and a website named "Quality Lansing Soccer Group" formed and former Ignite/United supporters now had something to hold onto. The group reminded supporters that despite everything that has happened in Lansing soccer, having a club was still a possibility if they wanted to take it seriously, and that was the mission.
"We were sitting there with our community kind of mourning the loss of a team for the second time in two years and it turned into 'how are we going to solve this problem?'," Tanner said.
Through months of building, Quality Lansing Soccer Group can now lay claim to a new club, a club for the city of Lansing's future. Lansing Common Football Club has officially been revealed and there is plenty to be excited about for those who love a good comeback story.
LCFC board members made it clear that the entire Lansing community is in their thoughts when making decisions for the club moving forward. They emphasized this as something that they have learned from the past. The six-member board of directors has worked with dozens of individuals throughout the city to move the project forward.
"Slow growth, build that community, grassroots, I feel like that's more important, involving as many people as possible in the decision-making process," Tanner said. "We want to listen first and hear what the community needs and be able to respond as needed."
"We have a dual community here, the soccer community, as well as more of a community service type of thing where we're going to be involved with local organizations," LCFC board member, Steve Beckman, said. "Not necessarily just to put our face out there, but to assist, and when you integrate in ways like that, that makes it a lot easier for them to be interested in the soccer side of things."
Longevity is a concept that the board members all agree on as a key pillar for LCFC. With a goal for sustainability rather than immediate success, the board understands where past iterations have gone wrong and are more than willing to adapt and evolve to move forward.
The club has decided on the Midwest Premier League to compete in next spring and have cited that desire for longevity as a key reason for their choice. The regional league currently has clubs in Michigan, Illinois, and Iowa.
"It is really a league of community focused teams really emphasizing sustainability," Walcott said. 
With several statements from the league promoting sustainability and communication between clubs, it is a league that is very attractive to the LCFC board. 
With all of the positives surrounding this club, there are still very apparent obstacles. Much like every other sports organization in the country, the current COVID-19 pandemic has caused some discomfort for board members and has created a very uncertain sports landscape.
"Looking forward, it does create some uncertainty when planning for next year, we don't know what things are going to look like in May of 2021," Walcott said. "We've been settled on a name since March. We've been waiting to see when we feel comfortable holding an in-person event."
With a rocky sports landscape, only time will tell on the state of league play for next season, however, the board at LCFC are planning on playing in May of 2021 so that they are prepared should the league be given the green light. 
"We're getting close on identifying a coach, and then we can focus on the roster build," Walcott said. "Another one is finalizing our stadium location, we have a goal there, we've started conversations, but we need to get that across the finish line."
The current state of the sports world and the US soccer landscape will create quite the interesting reality for LCFC, especially given the history of Lansing soccer, but this is a challenge that the board is willing to face head on. 
The club is currently offering a whole host of membership options on their website where supporters can choose the membership package that will fit their budget.