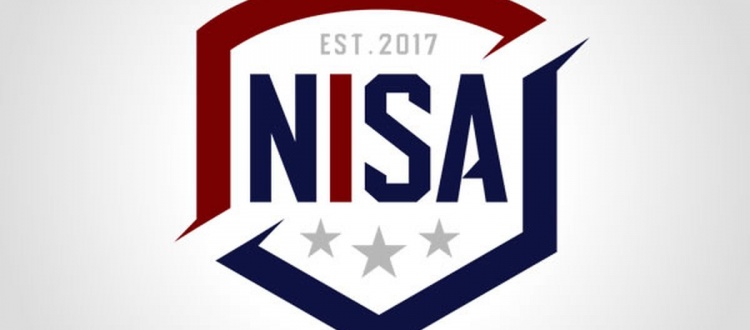 Breaking: NISA Sanctioned By USSF, To Start In August
The National Independent Soccer Association (NISA) has been provisionally sanctioned by the United States Soccer Federation (USSF) as a Division III professional soccer league for the 2019 season.   The league will start play in August.
NISA announced it will have teams in Atlanta, Charlotte, New England and Philadelphia.  League executive Bob Watkins also confirmed in an interview with Midfield Press in September that former North American Soccer League applicants San Diego 1904 FC are part of the league.  Midfield Press understands that the remainder of the 8 submitted for sanctioning include Rhode Island, Daytona Beach and Los Angeles area teams. The Los Angeles area team is said to be an existing club with teams in multiple leagues.
The Philadelphia team will be based in Center City, with Matt Driver of the Philadelphia Fury as part of the group behind the club.  The Atlanta team are led by the investor group First Team SC, the former NASL applicants involved with the Atlanta Sports City soccer complex in Stonecrest, GA.  The New England club is believed to be led by former Dundee United chairman Stephen Thompson and will be based in the Norwich, Connecticut area near the Foxwoods and Mohegan Sun casinos.
While NISA played down previous talk that they would implement promotion and relegation eventually during the sanctioning process, they are moving forward without territory rights and expansion fees, which is revolutionary for a Professional League Standards sanctioned league in the United States.  The league will play on a Fall to Spring calendar similar to most European leagues – a winter break in the schedule is expected but not confirmed.