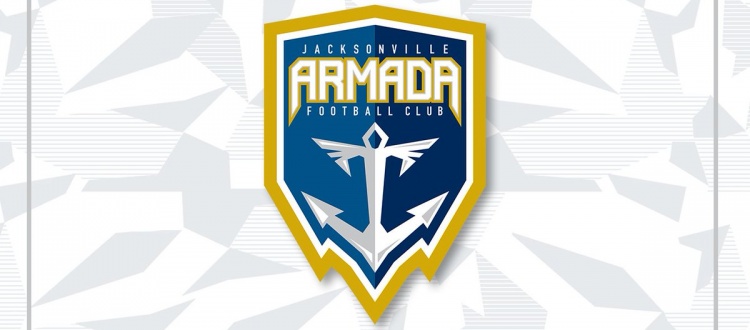 Jacksonville Armada to Play NPSL in 2019, Evaluating Pro Leagues For 2020
The Jacksonville Armada are still evaluating potential pro leagues and have not yet committed to joining any one league including "NPSL Pro."  Midfield Press has learned that the Jacksonville Armada are unlikely to participate in a potential short season start of "NPSL Pro" in Fall 2019.  
However, despite some rumors  that does not equate to the club taking the year off.  The Armada will participate in the traditional May-July (plus playoffs) NPSL season in 2019.  They are also prepared to play in the US Open Cup, should they be awarded a berth in the competition.
Statement from Jacksonville Armada president Nathan Walter:
"The Jacksonville Armada FC has committed to return to the National Premier Soccer League (NPSL) for the 2019 season. The club is determined build upon last year's success, which included the Armada FC's first-ever playoff victory and the club's deepest run in the U.S. Open Cup yet."

"Our future beyond 2019 remains bright as additional league options are becoming available by 2020 across the evolving soccer landscape, both under the professional league standards (PLS) and outside of it. We are currently in the process of weighing the pros and cons of each opportunity. Our goal is to make an exciting move for the 2020 season. Ultimately, we remain committed to securing the future of the Armada in Jacksonville for both our fans and our community."
Midfield Press understands that the Armada are considering all options for 2020 at the D2 and D3 levels as well as "pro" options outside the Pro League Standards, which would include the USL Championship, USL League One, the National Independent Soccer Association and "NPSL Pro."  
While the potential of the Armada not participating in the kickoff of "NPSL Pro" might be bad news for the soon to be announced new competition, Midfield Press understands there are at least 10 clubs ready to go for a Fall kickoff and more set to join for a Spring 2020 full season launch.
Update: In an earlier version of the story we mistakenly wrote USL League Two when we meant USL League One, which is the new name of USL D3.