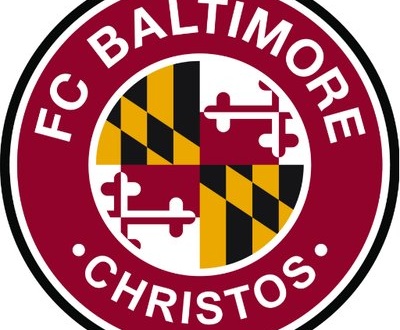 FC Baltimore Christos Adds Local Experience to Build On Year One Success
FC Baltimore's inaugural National Premier Soccer League season in 2018 was a "trial by fire," according to club co-owner Alex Lubyansky. By any measure, it was certainly successful. Winners of the Mid-Atlantic Conference, FCB advanced to the NPSL regional playoffs before losing to eventual national runners-up FC Motown.
For 2019, FC Baltimore has partnered with local legends and 2017 U.S. Open Cup Cinderella story Christos FC to form FC Baltimore Christos (FCBC). FCBC will compete in the upcoming 2019 NPSL season set to kick-off in March and will enter the first round of the 2019 U.S. Open Cup along with 13 other NPSL teams in May.
For Michigan resident Alex Lubyansky and his fellow non-Baltimore co-owners, teaming up with Christos has worked to alieve the difficulties of managing a club from afar.
"From a soccer perspective, it (2018) was a challenge, and with the partnership with Christos we have not only people in Baltimore but people that have been very successful and are very well respected and known in the city and the soccer community, so it's an exciting time for us for sure."
In 2017, amateur side Christos FC advanced all the way to the Fourth Round of the U.S. Open Cup before falling to MLS club D.C. United. "It was incredible what they achieved in that run, it was nationwide news," commented Lubyansky. Christos was not as successful in the 2018 Cup , losing in penalty kicks to USL League Two side Reading United AC in the third qualifying round, but the partnership with FC Baltimore will allow some players another shot at a Cup run. While a number of Christos players will be Cup-tied and ineligible for FCBC's Open Cup games, other team members will have the opportunity to play.
The relationship between FC Baltimore and Christos FC began by scheduling preseason friendlies in 2018 and the bond grew over the course of the year.
"We just started talking about how we could form a relationship and it ended up making sense for both sides. They (Christos) are getting the ability to play in the NPSL after playing in the Maryland Majors, so it's definitely a good way for them to be in a national league and now they are actually getting a second crack at the 2019 US Open Cup after we (FC Baltimore Christos) just got that bid."
Lubyansky confirmed that FCBC has "NPSL Pro" ambitions, but wants to ensure the club can continue its growth and success before taking the leap.
"That's definitely something we are exploring. We are going to need to have a good summer this year to justify that move, so certainly a lot of work to do to be able to make that jump, but we're very ambitious and certainly want to get to a fully professional level. It's just a matter of building the fan base and continuing that sustainable success."
For 2019, the NPSL has launched the Founders Cup competition that will feature 11 founding clubs competing from August to November. The Founders Cup will act as a precursor to a full "NPSL Pro" league schedule in 2020, according to the league.
This season will be an interesting test for FCBC to see if they can ready themselves for a potential "NPSL Pro" existence by integrating Christos players into the roster. Lubyansky admitted the club was almost solely reliant on collegiate players in 2018, which is common among NPSL clubs but can leave teams short-handed for a late-summer playoff run.
"It's just a challenge because they get out of school pretty late up in Maryland and they also have to report back pretty early, so if you're fully based off of college players and make a deep playoff run you really can run into some trouble in the NPSL because you're going to lose a lot of your guys. Last year, when you look at it, we really only had Lucas Mendes and Jade Mesias that were the two guys out of school. This year, we're going to have to carry quite a few more that are out of school just to make sure we're good for the playoffs."
When asked what the mix of returning FC Baltimore players and FC Christos players would be, Lubyansky emphasized a no-favoritism ideology that ensures the strongest players are the ones receiving playing time.
"Really the goal is to have about 50 people reporting to preseason and having it be incredibly competitive to where nobody is guaranteed minutes or traveling to games. Its just going to be a battle constantly in training and the top 18 are going to travel and it's going to change from week to week. I think that's the best way to make sure that it stays competitive."
Talks are ongoing as to where FCBC will call home this year. The club played its home games at the Community College of Baltimore County's Essex Campus in 2018. Lubyansky believes 2019 will be another good year for attracting fans to the club and continuing community outreach initiatives to "give back to the community."
Looking at the Mid-Atlantic Conference, Lubyansky praised Virginia Beach City FC's ability to build strong infrastructure and pointed to Northern Virginia United's advantageous position in the talent-rich Loudoun and Fairfax county areas.
"I'm very impressed with Virginia Beach. I think they have a tremendous level of professionalism. Their stadium is top-notch, they're growing a youth program. I think they are doing a lot of work, year round work, which is very impressive. Northern Virginia I know is in a good area where they have a good player pool from there, that geographically they're very attractive to that market. I know they are going to able to put a strong squad together as well."