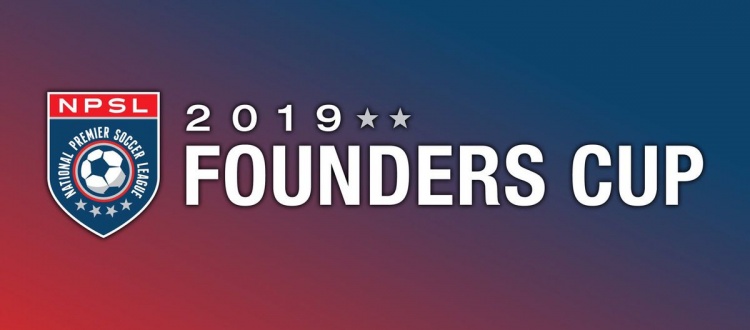 What Does Success Look Like For The NPSL Founders Cup & Its Clubs In 2019?
Several new professional soccer leagues are kicking off in North America this year, but none has the organic hype generated by the NPSL Founders Cup. The reason for this is clear: it is a competition filled with mostly existing teams that have significant fan presences on social media.
In case you have been avoiding Soccer Twitter for the last 9 months, the NPSL Founders Cup is a new competition off-shooting from the National Premier Soccer League, one of the largest national semi-pro and amateur soccer competitions in the United States. While the competition is being labeled a Cup, the format is actually a short season with playoffs to determine a champion. It serves as a prelude an as yet to be named full season competition that will kickoff in Spring 2020.
Unlike MLS, USL Championship, USL League One and the recently sanctioned National Independent Soccer Association, the NPSL Founders Cup will not be sanctioned through the USSF's Pro League Standards. Instead, it will be sanctioned through the United States Adult Soccer Association (USASA). This presents both unique opportunity and challenges to the league's clubs. The opportunity side of the coin is that it will operate without the constraints of the PLS and with minimal interference from USSF. On the other hand, some have questioned how easy it will be to get visas for foreign players and the league may have a harder time attracting sponsorship than it otherwise would as a formally sanctioned league with clubs of its stature.
The Founders Cup is split into two regions, East and West, that will play a home and away schedule presumably prior to some type of playoff to determine the Founders Cup champion. The teams in the East are the New York Cosmos, Miami FC, Detroit City FC, Chattanooga FC, Miami United FC and the Milwaukee Torrent. The clubs in the West are FC Arizona, ASC San Diego, California United Strikers FC, Cal FC and the Oakland Roots.
Given the hype from the very active social media fan bases of Detroit, Chattanooga and the Cosmos, some might assign lofty expectations to the Founders Cup. The presence of the Cosmos and Miami FC add to the idea, since until the North American Soccer League's de-sanctioning by the United States Soccer Federation, they were two of the highest spending American clubs outside of Major League Soccer.
However, the Cosmos and Miami are expected to approach the Founders Cup with more modest budgets than their NASL days. Given the resources of some of the other teams in the competition, it is probably reasonable to expect teams in the Founders Cup to be competitive at a Division III level or the bottom half of the USL Championship, with the Cosmos and Miami perhaps fielding squads that would make the USL Championship playoffs.
The NASL aspired to compete with MLS, but the Founders Cup does not have to live up to that type of audacious goal anytime soon. It can afford to be more focused on sustainability. The cost to that is Open Cup runs knocking out MLS teams and high profile signings like Marcos Senna, Raul, Niko Kranjcar, Georgios Samaras and Joe Cole are less likely. The former NASL titans do not have to carry the weight of those expectations into this next era, and seem primed to meet the growing NPSL clubs somewhere in the middle.
When I spoke with Miami FC's CEO Sean Flynn, one of the lead figures in the Founders Cup, he spoke of the Founders Cup as an evolution from the NPSL, rather than than the NASL. "The Founders Cup is the next logical step in the progression of teams that are ready to move up from NPSL. The teams that are ready for a longer season, and are committed to using professional players and professional staff. This is the next step for the teams that have been incubating in NPSL, Chattanooga and Detroit being great examples," said Flynn. "Our expectations are that the 11 teams have quality matches on the pitch, strong support from our supporters groups, and this will help build the brands. A group of teams have come together to create something new, and the goal of the Founders Cup is to build a foundation for the next step, which is a full season league in 2020."
From a fan perspective, it would seem that a successful Founders Cup would mean establishing an attractive platform for clubs to grow outside of the USSF Pro League Standards system. In order to achieve this, there needs to be a reasonable level of quality from top to bottom. No one wants to see blowouts, and teams that can barely scrap a point or two in the table. Another primary objective should be consistently solid attendance numbers over 1000 per team minimum and an average of around 2000 per team across the league. Detroit City and Chattanooga FC are likely to be the leaders there, but no one wants to see empty stadiums. Third, it is important the matches are on an accessible streaming platform so soccer fans (and potential new team investors) across the country can check out the Founders Cup's level of quality. YouTube and ESPN+ are the only real options here in terms of both professionalism and broadness of reach, with ESPN+ being the most attractive due to its plethora of soccer content focused in one place. Fourth, the overall commercial success of the initial teams and the league is important. All of the teams need to come back for 2020, and operate at a level that demonstrates to prospective ownership groups that the full season league that follows the Founders Cup is a stable yet affordable platform that operates at a high enough quality to serve as a good next step up for successful short season teams. Fifth, it will be important to line up an impressive round of expansion for the 2020 season.
Individually, each of the initial Founders Cup teams have their own set of strengths and challenges.
Detroit City FC
Founders Cup Venue: Keyworth Stadium
2018 NPSL Finish: 4th Place, Great Lakes Conference
Head Coach: Trevor James
Roster So Far:
DF – Stephen Carroll (Detroit City), Sebastian Harris (Detroit City)

MF – Bakie Goodman (Pittsburgh Riverhounds), Cyrus Sadie (Detroit City)

FW – Tyrone Mondi (Detroit City), Daniel Wright (Detroit City)
Detroit City are the early favorites the lead the Founders Cup in attendance. Keyworth Stadium may not be a shiny, new facility, but the Northern Guard supporters group brings such an incredible atmosphere to the place that it is as fun a venue to watch a game as any in the country.
Detroit City's management have shown that they are savvy commercially as well. They have brought in more interesting international club friendlies over the last few years than any team outside – and perhaps within – MLS. While the DCFC does not have an owner with deep pockets willing to lose a million dollars, what they have more than any other Founders Cup team are sustainable revenue streams. While their expenses will increase due to the larger travel demands of the Founders Cup East Region, their revenues should also go up due to having more games and a likelihood that their rabid fan base will help spread the word and help pack the stands.
The challenge for Detroit City FC is more likely competitive. It is worth noting that they are building from a core of recent DCFC players who including some of those who pushed FC Cincinnati to the brink in the US Open Cup last year. Given the attractiveness of the environment the fans create and the capabilities of management to generate revenues, it is reasonable to expect that DCFC will attract a solid roster that can beat any Founders Cup club on a given day.
What success looks like for Detroit City in 2019, from the fan perspective – Dion Degennaro, Northern Guard: "Because I believe success is relative, this is a very important question and can be answered in many different ways depending on what your team's objectives are.
"An underlying goal for DCFC has always been sustainability and survival, with a move to professional play, I'd like to see that continue to be the main focus for our club in 2019. I want DCFC to be able to prove you can build a sustainable professionally run club from the ground up in the US.
"Because the US has no actual form of pro/rel, I believe on the pitch success often gets overlooked when it comes to defining success. With that being said, before we move to a professional level, it'd be really nice to make a deep playoff run to feel like we earned it before the Founders Cup season. If we don't, I wouldn't consider the season a failure, but it would certainly be the cherry on top.
"A final criteria for success I have is that the club continues to build its brand and continues to establish itself as Detroit's soccer club. This has been a uphill battle since day 1, we don't have millionaire owners backing us. We don't get the PR or press coverage a D1 professional team gets, but we've done VERY well given our limited resources. I'd like to see us use our new professional play and staff to help change the narrative here and get more fans onto the hype train for DCFC. It doesn't need to be MLS to be good soccer, to be entertaining, to be your club."
Chattanooga FC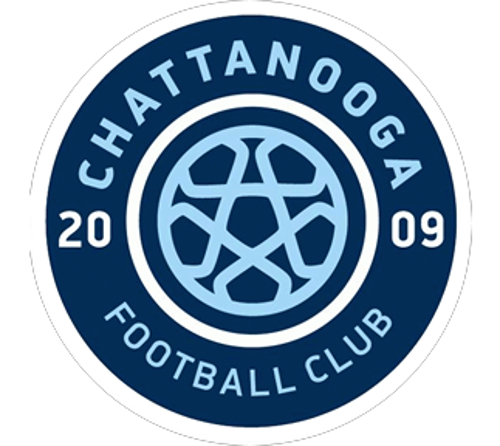 Founders Cup Venue: Finley Stadium
2018 NPSL Finish: 1st place, Southeast Conference; Lost in Southeast Conference playoff final
Head Coach: Bill Elliott
Roster So Far (based on player announcements):
GK – Phil D'Amico (Chattanooga FC)

MF – Juan Hernandez (Chattanooga FC)

FW – Felipe Oliveira (Chattanooga FC)
If anyone is going to challenge Detroit City FC for the Founders Cup attendance throne, it is likely to be Chattanooga FC. After all, they drew a record 18,227 in attendance for the 2015 NPSL final against New York Cosmos B. CFC will face a challenge that Detroit City will not, however, with USL Division III Chattanooga Red Wolves starting up in town. How it plays out remains to be seen, but it is possible that the presence of the Red Wolves in the relatively small market may cut into Chattanooga FC's attendance a bit. The Red Wolves are owned by a Utah-based investor, but staffed with former Chattanooga FC employees and based on what appear to be predatory tactics to date their aim is clearly to cut into CFC's fan base. While the Red Wolves have made several missteps, they do seem to be assembling a pretty good squad of players.
To help secure their financial position, Chattanooga FC bolstered their backing by adding local investment firm Lamp Post into the ownership group. Then they did something groundbreaking for an American soccer club of their profile, and introduced fan ownership into the team by allowing the public to buy shares in the club. Not only did this raise over $500,000, it allows diehard fans of the club to turn their emotional ownership of the team into literal ownership. How will the Red Wolves poach those fans? Not easily.
If Chattanooga FC maintains their attendance at around 4000 per match over the course of a longer season, while putting a competitive team out in the Founders Cup, that will be a solid year for them regardless of what happens with the USL team trying to steal their thunder.
Andrew Breese of the Chattahooligans shared his perspective on what success looks like for Chattanooga FC in 2019. "2019 is going to be a massive year for CFC," said Breese. "Transitioning from fully amateur to professional and playing games in the fall provides many exciting challenges.
"I think for me an NPSL summer league title challenge followed by a top 4 finish in the Founders Cup would be my on field benchmarks.
"Additionally there is now another pro soccer team in Chattanooga and much of 2019's success or failure will be viewed through a comparative lens. Can they stay integrated in the community as before and perhaps go even further? Does attendance continue to grow? Is the club more or less successful off the field re season passes, merchandise, sponsors, etc. All of these will be massively important with the transition to a fully professional team in the NPSL Founders Cup.
"It can't just be on or off field success for CFC in 2019 but both."
New York Cosmos
Founders Cup Venue: TBA
2018 NPSL Finish: 1st place, North Atlantic Conference; Lost in Northeast Regional Final
Head Coach: Carlos Mendes
Roster So Far:
GK – Santiago Castano (TSF FC)


DF – Kevin Venegas (Indy Eleven), Garrett Halfhill (Cosmos B), Pedro Galvao (Penn FC), Salvatore Barone (Penn FC)

MF – Danny Szetela (Cosmos), Ricardo Bocanegra (Tigres, MX), Darwin Espinal (Cosmos B), Junior Burgos (FAS, SV)

FW – Bledi Bardic (Cosmos), Aaron Dennis (Penn FC), Jochen Graf (Tampa Bay Rowdies)
The New York Cosmos have a different set of challenges than Chattanooga FC and Detroit City. Thanks to their multi-billionaire owner Rocco Commisso, the Cosmos have plenty of financial backing. The Cosmos have already begun building a competitive side, anchored by 2013 original player Danny Szetela in the midfield among other Division II quality players. The Cosmos challenges are more likely to be off the field.
On the field, the Cosmos were a powerhouse in NASL 2.0 from their reboot match in August 2013 until the final ball was kicked in 2017. Off the field, their fast start attendance in 2013 and 2014 fell off track in 2015 and 2016, likely due in large part to increased competition in the market from New York City FC. When Commisso brought the Cosmos to MCU Park in Brooklyn full time for the 2017 season, the Cosmos saw the attendance momentum shift back in a positive direction, with crowds growing as the season went on. The professional environment afforded by MCU Park, the application of Nexxfield turf to make the pitch look good and the location's access to Subways on Coney Island all combined with an award-winning marketing campaign to turn the momentum back around.
2018 saw the Cosmos "A" team on hiatus. Cosmos B was not heavily marketed and split its home matches between Commisso Stadium at Columbia University (named for the Cosmos owner, a former Columbia soccer star who has been a patron to the school) and Hofstra Soccer Stadium on Long Island. The NPSL season saw only the hardcore fans come out to matches, usually around 200-300 per match and typically 90% of the crowd was different in Manhattan vs Long Island. So the big challenge for the Cosmos in 2019 is to find a venue with a professional environment that will draw back the casuals who showed up to MCU in 2017, and that works for both the City-based hardcore fans who for the most part do not have cars as well as the Long Island fanbase for whom upper Manhattan is quite a trek. This is a tall order in a city with a ton of other entertainment options and not a lot of suitable venues with open dates on weekends, so an average attendance over 2000 for the Cosmos would have to be considered a modest win in the short term future at this level.
Long term, with the Red Bulls in the Newark NJ area, NYCFC in the Bronx and a possible USL team coming to Queens, it is important for the Cosmos to nail down a section of the New York market to be the patch that they own. Brooklyn seemed like the best fit in 2017, but outside of MCU Park the borough does not have a suitable venue and efforts to build a stadium have been met with obstacles.
"The quality talent Carlos Mendes and Joe Barone are signing to the squad is a clear indication that despite the very strong showing last year, anything less than finishing as champions simply isn't good enough," says New York Cosmos historian Dr. David Kilpatrick on expectations for the Cosmos in 2019. "The playoff exit was a bit shocking – a classic cardiac Cosmos comeback seemed in the script – but it was not to be. For many Cosmos faithful, simply living to fight another day feels like a triumph, but starting with the captain, Danny Szetela, there's a clear sense of the club's legacy, mission and purpose. Winning titles is key to that mandate so anything less in either the NPSL or the NPSL Founders Cup would feel a failure. That's how it has to be in Cosmos Country."
Miami FC
Founders Cup Venue: TBA (likely Riccardo Silva Stadium)
2018 NPSL Finish: 1st place, Sunshine Conference; NPSL National Champions
Head Coach: Paul Dalglish
Roster So Far:
GK – Lionel Brown (Miami FC), Mark Pais (Fresno FC)

DF – John Neeskens (Cosmos B), Marco Franco (Penn FC), Brenton Griffiths (Reno 1868), Jalen Markey (Seattle Sounders 2), Callum Chapman (Palm Beach Atlantic U), Shawn Chin (Miami FC)

MF – Tomas Granitto (Miami United), Brian James (Miami FC), Robert Baggio Kcria (Miami FC), Ariel Martinez (Miami FC), Lance Rozeboom (Tampa Bay Rowdies), Hector Morales (FC Ciudad de La Habana), Dylan Mares (Miami FC/Indy Eleven)

FW – Lloyd Sam (AFC Wimbledon, EN), Miguel Gonzalez (OKC Energy), Dario Suarez (Miami FC), Mohamed Thiaw (Reno 1868)
David Beckham's Miami MLS project, once stuck in development hell, finally has a kickoff date – 2020 – and a name – the cumbersome Club International de Futbol Miami, Inter Miami for short. The prospective MLS team has always been a factor in Miami FC's world, but it is about to become a reality soon.
There is little question that Miami FC will field a strong team, even if it is likely that they will be at a lower budget point than in the NASL. A lower budget Miami FC can still be a heck of a team, as evidenced by Miami FC 2 winning the 2018 NPSL trophy. Miami FC should by default be considered co-favorites to win the Founders Cup along with the Cosmos. They've already assembled an impressive roster of players that is clearly USL Championship playoff quality.
For all their quality on the pitch, like the Cosmos in 2015-16, it has not translated into the stands at a commensurate level. The challenge for Miami FC will be to carve out a niche in the market that will last beyond the launch of Inter Miami CF, which plans to build its home only 20 minutes away from Riccardo Silva Stadium. While Silva Stadium seems like a long term home, finding an audience that identifies with Miami FC as "their" team over local competition at a higher level (not to mention fellow Founders Cup team Miami United) will be key to long term sustainability.
When asked what a successful 2019 would look for Miami FC, former NASL Director of Communications and South Florida soccer scene expert Kartik Krishnaiyer said, "I'd say for Miami FC it is an uptick in sponsors and fans from being in a professional competition. It's important for the club to regain some of the footing lost when NASL collapsed especially with Inter Miami CF kicking off in 2020."
Miami FC fan Lee Ifans hopes to sees success for the club in 2019 as adding to the club's trophy chest, "Existing is success for Miami FC. We're still here. We're national champions. The Founders Cup is something totally new in American soccer. Totally unique. I think we'll win it. But win or lose we will be part of something bigger and that's what matters. As long as we continue to write stories about this city and club. That's what matters. It's not about winning or losing football games, it's about moving this club and the league we are in forward and standing alongside other clubs that get it. It's about the bigger picture. That's what the players, fans and clubs in the Founders Cup is about. Creating that new chapter in American Soccer. We can't wait."
Miami United FC
Founders Cup Venue: Ted Hendricks Stadium
2018 NPSL Finish: 3rd place, Sunshine Conference; Lost in Sunshine Conference semifinal
Head Coach: Gerardo Reinoso
Roster So Far: TBA
Miami United FC may have been one of the more surprising names to many in the Founders Cup lineup. First, in a typical American sports league the concept of territory rights usually would prevent two teams within a half hour drive, bearing the name of the same city, from playing in the same league. Second, for those who pay close attention to lower league soccer news, Miami United had been announced as one of the accepted NISA applications in December 2017.
Miami United have been one of the strongest teams in NPSL for years, fielding professional players. Like Miami FC, Miami United have made their splashy moves in the market such as signing Brazilian star Adriano and Honduran international Julio Cesar de Leon in 2016.
One area of strength of Miami United is that is seems to have developed a clear identity of appealing to the Latin American fan base in South Florida. They hosted Copa Libertadores champion and Argentine powerhouse San Lorenzo in the past, held a friendly with Uruguayan giant Penarol earlier this year and announced another friendly with Honduran champions FC Motagua. Their roster is typical made up largely of South and Central American players. The question remains as to how that will translate into the stands and commercial success.
There is little doubt they will field a competitive side, as they more than held their own in the intensely competitive NPSL Sunshine Conference last year alongside Miami FC and the Jacksonville Armada, who they finished one point behind and knocked out of the US Open Cup.
Kartik Krishnaiyer sees success for Miami United in 2019 as building the brand locally. "For Miami United, I would say getting more local media attention and sustaining the goodwill of last year's USOC run that put United on the map to audiences in south Florida," said Krishnaiyer. "Hard-core soccer fans discovered and embraced Miami United last season – be it old Fort Lauderdale Strikers fans, Miami FC fans or just displaced local fans. Miami United has been willing to play in multiple local amateur competitions beyond NPSL creating even more goodwill. Being in a pro league gives them the chance to build on all of this positive energy from the last year."
Milwaukee Torrent
Founders Cup Venue: Hart Park
2018 NPSL Finish: 6th place, Great Lakes Conference
Head Coach: Carlos Córdoba
Roster So Far: TBA
Of all the clubs in the Founders Cup East Region, the step up to the next level may be the biggest for the Milwaukee Torrent. A relative newcomer compared to the other teams in the East, the Torrent have grown steadily since their debut season in 2016.
Owner Andreas Davi, who grew up playing in Bayer Leverkusen's system, has carefully crafted the vision for the club as a complete organization with both men's and women's sides. The Torrent regularly draw 800 fans to matches at Hart Park, which is a short drive from downtown Milwaukee, and the club will be gaining greater control over revenues at the venue for the Founders Cup season.
The Torrent have appointed former Miami Fusion manager and Dallas Burn assistant Carlos Cordoba to build their squad for the 2019 season, signaling their intent to step up the quality of play dramatically from their NPSL sides. They have an opportunity to be the highest level pro team in a Major League market, and will aim to launch to the next level from the foundation they have laid carefully over the past three years.
A successful year for the Torrent would likely look like 1500-2000 people on average in the stands, while putting a competitive squad on the field that holds their own mid-table in the Founders Cup East Region.
When asked what success in 2019 looks like for the Milwaukee Torrent, Luke Neitzel of the Torrent Two YouTube channel said, "Off the field it's easy. We need to pack the stands and do it with people that are going to come to multiple games a year. We want Hart Park to be a place that rain or shine, win or lose is going to be full and loud.
"On the field it's harder. We are a young club and we don't have multimillionaires bankrolling us. We aren't going to out spend the Cosmos. So we know we aren't going to be favorites to win the Founders Cup this year. But we do have to win, especially at home while we try to build the fan base. We have faith in our new coach Cacho to put out a hard working, disciplined team. Finishing in the top three in the East would put us in prime place to grow our fan base, build our reputation, and lay the groundwork for years of success."
ASC San Diego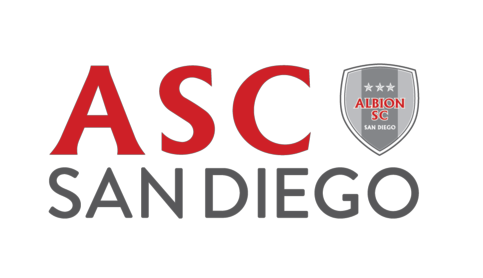 Founders Cup Venue: TBA
2018 NPSL Finish: 1st place, Southwest Conference; Lost In Southwest Regional Quarterfinal
Head Coach: Ziggy Korytoski
Roster So Far:
DF – Alexis Velela (NY Cosmos)
Albion Soccer Club was founded in 1983, and has been a fixture in the San Diego youth soccer scene for over 35 years. The club has been trying to add a full season professional team as the capstone to its program for several years, having looked at expansion into NASL, USL and NISA. They have received new investor backing from Classy co-founders Scot Chisholm and Joe Callahan.
ASC San Diego topped the table in the hotly contested NPSL Southwest Conference last year. Between that, being able to tap into the youth program and fact that Southern California is an area with loads of soccer talent, it seems a safe bet that ASC San Diego will put a competitive side on the field in the NPSL Founders Cup West Region.
Like most NPSL Founders Cup West clubs, the challenges for ASC San Diego are more likely to be around the attendance side. There are not many suitable venues available in the San Diego market which could make putting together a professional level gameday presentation a challenge. On the plus side, Albion Soccer Club has 35 years of brand equity and many alumni in the market who can they can tap into to help propel their NPSL Founders Cup run into a success off the field.
San Diego soccer scene expert Dike Anyiwo sees success for largely defined by how they can translate their long history as a youth club in the area into fans in the stands for the pro team. "The Founders Cup is a new competition, but the NPSL has been around for years and Albion Soccer Club has been a staple in the San Diego soccer community for decades," said Anyiwo. "I think the challenge at hand for ASC San Diego in 2019 is to bridge the gap between the real soccer community and the rest of San Diego. People appeared almost out of thin air to support the MLS expansion effort with SoccerCity, then largely evaporated when the vote went the wrong way. If ASC can connect with even half of that population and retain their interest then it would be criminal not to call them successful as they move forward. I'd love to see them actually sell out a match. Not tickets distributed or whatever other figure that sports teams tend to tout. I want an army of San Diegans supporting a team that was born and bred in America's Finest City."
FC Arizona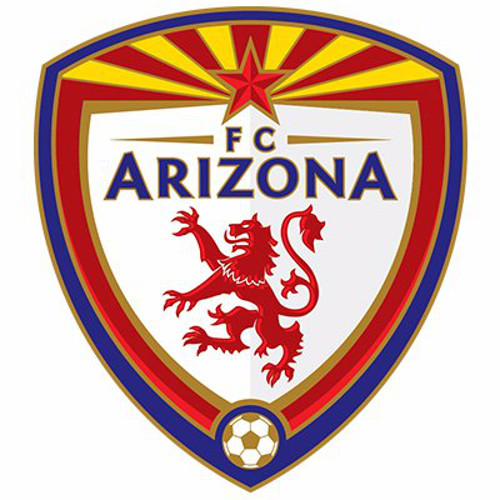 Founders Cup Venue: TBA
2018 NPSL Finish: 4th place, Southwest Conference; Lost In Southwest Conference Play-In
Head Coach: Nicholas Markette
Roster So Far:
GK – Russ Klabough (Reno 1868)

DF – Connor Johnson (Reno 1868)

MF – Shannon Cole (Sydney United, AU), Irving Garcia (Portland Timbers 2), Josh Doughty (Manchester United youth)

FW – Tyler Feeley (FC Arizona), Omar Nuno (Sonoma County Sol), Cesar Mexia (FC Arizona)
Despite sharing the market with big spending USL side Phoenix Rising, FC Arizona has managed to draw over 1000 fans per match consistently over the last two seasons at Riggs Stadium in Mesa. This is more impressive when you consider their stadium is only a 15 minute drive from the USL club's home. Their above average performance in the stands has been equaled on the field, making the NPSL playoffs both years they have played in the league.
While FC Arizona does not have the deep pockets behind them that Cal United, Oakland Roots and some of the clubs in the East bring to the table, they have a strong foundation to build from. A successful Founders Cup run for FC Arizona would look like getting attendance back over the 2000 fans per match mark seen regularly in their first season, while fielding a competitive squad that makes a run in the Founders Cup West Region.
"It's an interesting time for FC Arizona, the players and staff have flipped the past couple of years trying to find the right mix to go forward onto the next level (the NPSL pro league)," says FC Arizona fan Kris Johnson. " I personally like the additions of upper level talent that has been brought in this off season. And happy that most of that talent still has a local ties to Arizona. Going into the regular NPSL season, I will not be passing judgement too soon on the health of the team. I'm the type of fan that looks further down the road. I see the NPSL season as a chance for the organization to prove to us fans what the long term commitment and quality of play going into the Founders Cup and NPSL pro league will be. But I'm patient, I'm not looking for the same success as 2017 right off the bat, i'm a fan of the game, and my hopes are high for FC Arizona in 2019 and going forward."
Cal FC
Founders Cup Venue: TBA
2018 UPSL Finish: Fall – SoCal North Division Champions
Head Coach: Keith Costigan
Roster So Far (based on UPSL website):
GK – Kevin Marquez, Juan Cervantes

DF – James Aliwine III, Salomon Wbias, Jadison Da Silva Vieira, Fausto Espinoza, Oscar Sorto, De Bray Hollimon

MF – Lucas Hodges, William Ragoza, Romario Lomeli, Julio Davila, Dennis Flores, Brian Orta

FW – Anthony Chonga, Oliver Curry, German Alfaro
Cal FC famously made their 2012 Open Cup run with a team filled with players from Southern California who were overlooked by the professional teams in the area. The leadership of Cal FC will look to mine the SoCal region for diamonds in the rough once again to compete in the NPSL Founders Cup. They have demonstrated through their success in the UPSL that they have not lost their edge when it comes to identifying pro quality local talent.
Like other teams in the West, the challenges for Cal FC will be to draw crowds to their home matches that befit the level of professionalism that the NPSL Founders Cup aspires to deliver. The greater Los Angeles market is a sprawling area with legendary traffic issues, so having their home base in Thousand Oaks gives them the ability to offer the highest level of play within a reasonable drive to soccer fans in the northern part of Los Angeles County as well as Ventura County.
Success for Cal FC would look like drawing 1500 or so fans per match as a starting point to build from for the future, while making a run at first place in the Founders Cup West Region.
Omar Ávalos Gallegos, who does media work for the UPSL's Santa Ana Winds, sees the connection of both "Cal" clubs to the circuit's highly competitive SoCal conferences as an ongoing advantage: "Both of the greater Los Angeles area teams set to enter the NPSL Founders Cup would do well to continue to scout talent in the UPSL and in the larger, local Open Division. I imagine that Cal United will continue to look to UPSL talent, where they found Kyle O'Brien and Adan Coronado, both from Santa Ana Winds FC.

"Cal FC could take a page from Cal United and even Orange County Soccer Club of the USL, that recently reached a player development agreement with UPSL club LA Wolves. OCSC General Manager Oliver Wyss said that having a 10-month scouting window through the UPSL versus traditional channels, is one of the pluses of the new agreement.

"Perhaps, ideally, this could become a best practice and pave the way for pro club to development club transactions, as are done in global football.

"In sum, they'd do well to keep up with UPSL / Open Division club performances in leagues, State Cups and Open Cups."
California United Strikers FC
Founders Cup Venue: TBA (expected to be Champions Stadium at Great Park in Irvine, CA)
2018 UPSL Finish: Fall – SoCal South Division Champions; UPSL National Champions
Head Coach: TBA
Roster So Far:
GK – Kifi Cabrera (California United II)

DF – Chris Klute (California United II), Gonzalo Salguero (California United II), Xavier Fuerte (California United II), Adan Coronado (California United II)

MF – Duncan Capriotti (California United II), Paolo Cardozo (California United II), Kyle O'Brien (California United II), Abraham Villon (California United II)

FW – Christian Gordillo (California United II), Miguel Sanchez (California United II)
The folks behind California United have been trying to launch a professional team for several years, but the harsh realities of the US soccer landscape kept getting in their way. The club was supposed to debut in the NASL 2018 season, which was unfortunately canceled. They have spent the last year running California United II in UPSL and utterly dominating the competition there. There is no question that Cal United will put together one of the strongest teams in the NPSL Founders Cup West Region.
The challenge for Cal United will be building a fan base in a crowded Orange County market. The club originally intended to play out of Titan Stadium at California State Fullerton University when the goal was Division II, but they have looked for a new home more appropriate to a sub-D2 level between the Silverlakes Sports Complex in Norco and other locations in Orange County. Champions Stadium in Irvine, California appears to be the favorite to host the club for the Founders Cup. This location would allow them to maximize their partnership with youth club Strikers FC Irvine to help develop the local fan base. However, they would be sharing the same venue as Orange County SC of the USL, as well as Orange County FC of classic NPSL. Cal United has the backing of a wealthy owner in Peter Capriotti, which could help make funds available to market the team more effectively than their USL peers have done to date.
A successful year for Cal United would look like drawing 2000 per match while making the playoffs of the NPSL Founders Cup. They should be considered among the favorites in the West.
Oakland Roots
Founders Cup Venue: TBA
Head Coach: TBA
Roster So Far: TBA
The Oakland Roots are the only club at this point signed up for the NPSL Founders Cup that is starting from scratch. They have the financial backing of two Pro League Standards level investors, and a vision to bring a community based soccer club to the city of Oakland that should resonate with area fans. The group has already shown their savvy by releasing a killer brand vision for the team, but the challenge of starting from scratch should not be underestimated.
Between the financial backing of the club and the leadership team's familiarity with the most talented players in the lower division soccer scene in Northern California, it would not be a surprise to see the Oakland Roots field a very strong team and even make the playoffs. However, the larger part of the story will be for them to establish a long term foundation, playing their matches in the city of Oakland, and tapping into the town's sense of community identity. With the NFL leaving next year and the NBA team moving across the Bay to San Francisco, there is a huge opportunity for the Roots to take hold in Oakland. Getting 2000 fans per match out to a venue in the city itself would be a great start.
Oakland sports fan Jorge Leon is excited to support the Roots in their first season, and sees success for the club in pretty simple terms in its first year. "The Roots could be a success on the pitch just by rolling out a true genuine club with a diverse group of young talent from not only around California but Oakland as well. I also think in the stands, we need to come out strong and prove we belong in the league and our community. There's no doubt the Oakland Roots can be successful in both fronts," said Leon.
Conclusion:
"NPSL Pro" will be offering something that is not possible through the USSF's PLS: a national, full season professional league which like-minded community-oriented clubs can grow organically into without the rules forcing them to be underwritten by multi-millionaires. The emphasis should be on all participating clubs presenting a high level of professionalism and fan experience on the field and off it, with Detroit City and Chattanooga FC as the model organizations rather than the New York Cosmos and Miami FC. 2019 should be about laying a solid foundation for years to come. Challenging MLS or the USL Championship should not be on the agenda since there is enough work to do to establish a sustainable, quality league that is appealing to fans, sponsors and new investors for 2020 and beyond.