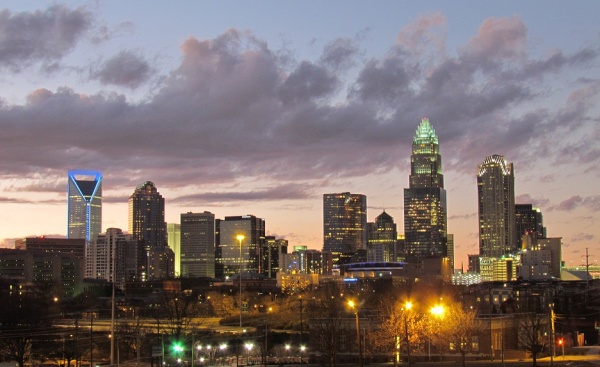 Charlotte Announced For NISA 2019-20 Season
Official Information via NISA
Charlotte, North Carolina will be home to a new pro soccer team that will kick off in the National Independent Soccer Association (NISA) in August 2019.  
"More than 55,000 soccer fanatics enjoyed a preseason match between Liverpool and Dortmund in Charlotte this past summer, and a similar number turned out for a CONCACAF Gold Cup match, so we know there is a true passion for soccer here," said NISA President Bob Watkins. "Wherever there is that level of enthusiasm for our great game, there are fans eager for a community-based club to call their own."
NISA will play on a Fall to Spring calendar with a winter break and is not charging franchise fees to its clubs, which its press release says "will allow the NISA club playing in Charlotte to invest in long-term assets such as a stadium, infrastructure, and a youth academy that will make it an integral and long-term partner in the community."
As with the New England and Philadelphia announcements, details on the club's home venue, ownership and team name will be announced in the coming weeks.  San Diego 1904 FC was also confirmed as participating in NISA during our interview with Bob Watkins last month, though the team has yet to be formally announced. 
Rumors and Speculation
While Charlotte was one of the original markets announced in NISA last year, we have confirmed that this is actually a different investor group than was planned at that time.  
Charlotte is already home to the Charlotte Independence of the United Soccer League.  The Division II club announced an average attendance of 1,698 this season, up 5.2% from the prior year.  The Independence announced today that they were ending their four year affiliation with the Colorado Rapids.  The USL club added a new major investor earlier in the year, and has a deal to move into Memorial Stadium in 2021 after $32M worth of renovations to the facility being made by the local government are completed.  Despite the sparse attendance numbers at their current home of Matthews Sportsplex, the Independence appear to be doubling down on their investment.
The market has also been eyed by Major League Soccer.  Charlotte was one of 12 cities on MLS's expansion shortlist last year, and while that bid lost steam, new Carolina Panthers owner David Tepper has made public comments demonstrating interest in MLS.  What is clear is that Charlotte, as a fast growing metropolitan area, is a market coveted by multiple pro soccer leagues.
It remains to be seen how the Charlotte NISA club will aim to carve out their own niche.  Venue will likely be an important part of that equation, and while the exact location will be announced in the future, Midfield Press is told that it will not be American Legion Memorial Stadium.