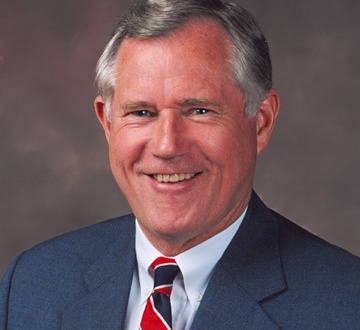 Bob Watkins Talks NISA Sanctioning Timeline, New England Club Stadium
The National Independent Soccer Association (NISA) intends to kick off its 2019-20 season in under a year, but don't expect them to get sanctioned at this week's USSF Board Meeting.  "US Soccer's consultant in charge of the sanctioning process, Jeff L'Hote, informed us that the leagues planning to play in Spring 2019 will be reviewed first. We do not expect our petition to come up in the meeting this week," said NISA President Bob Watkins.
NISA is one of two leagues seeking Division III sanctioning from the United States Soccer Federation (USSF) for the 2019 season.   USL League One, formerly known as USL D3, aims to start in Spring 2019 and will be reviewed prior to NISA, based on Watkins' statement.  Sanctioning for the USL Championship and Major League Soccer is expected to be reviewed as per the standard annual process.
From an investor perspective, NISA intends to differentiate from MLS and USL by operating the league without charging franchise fees and selling territory rights.  The goal is to create a pro league system that is open to any club that can meet the Professional League Standards imposed by USSF. The idea is that instead of spending millions of dollars on franchise fees, the teams only pay annual league dues and use the rest of the money to invest in their clubs.  From a fan perspective, the league will differentiate by playing a Fall to Spring calendar with a winter break, putting it on a schedule to similar to top European leagues.
NISA will enter a new phase of the sanctioning process after the October 18th board meeting. "Our site visits are starting to occur next week.  Jeff [L'Hote] would not be able to make a recommendation to the Board until those are completed, which will be by the second week of November. We anticipate we will come up in the early December meeting," said Watkins.
While NISA filed their application with the minimum number of teams needed, the league could start play in the late Summer with more than 12 teams.  "We have 4 additional teams that are trying to get all of their information together before we submit them to US Soccer. So we could end up with 12 or more teams," shared Watkins.  
It is anticipated that if NISA were to receive sanctioning, it may see even greater interest as the league was often told by prospective investors that they would be interested in being team number 10 or 11 rather than one of those first eight needed to achieve sanctioning.  "Today I received two more calls from existing teams in Northern California that are interested in joining once we achieve sanctioning confirmation from US Soccer," Watkins said by way of example.
Any further teams that would join for the 2019-20 kickoff would likely have some type of competitive squad already in place, be it pro or amateur, due to the logistical challenges of launching a club within a year of kickoff.  "Other than the initial group, teams that are starting from scratch at this point would probably wait until 2020-21, just so they have enough time to launch."
Addressing how NISA will help its clubs get ready for a late Summer 2019 launch, Watkins explained there is a shared services model facilitated by the league that clubs can benefit from.  "We have an on-boarding program we have put together in three or four different categories, ticketing, marketing and operations, for example, to help teams be ready to kickstart things business wise after the beginning of the year. Most of teams  have a good handle on what they need to do on the on-the-field side. Our program is designed to help the groups understand what they have and what they need, and then augment their strengths to help them be successful."
Even if it launches with the only the clubs on the initial sanctioning application, NISA will start with a national footprint.  While most of the rumored NISA markets are in cities that are major airport hubs, travel costs and logistics could be a concern in year one.  Watkins said that creative ideas have been discussed to normalize travel costs across the league for the first year. As the league grows, further regionalization into divisions is a possibility to reduce travel costs.  However, Watkins pointed out that they would not want to go overboard there. "We also don't want to get fan fatigue of having the same teams play each other too many times. We would plan the schedule so that teams play across divisions so that there are a variety teams visiting each club.  At the same time, having some teams in close proximity is important for rivalries."
Discussing the New England club announced yesterday, Watkins said that the intent is for the team to play at least one year in an existing venue with the goal of moving into their own modular stadium.  "They are going to play in an existing venue for at least one season," Watkins said. "They are in discussions with a development group to build a facility. They are looking at a similar modular stadium setup in their market to what 1904 FC plans in San Diego.  It will be a very attractive facility."
Asked why the Connecticut-based club is choosing to brand as "New England' instead of a more localized name, Watkins gave a pretty simple and straightforward answer, "I think it is more of an idea to appeal to the region in general than one specific city or state."  Watkins indicated that the ownership group, team name and specific location would be announced within weeks.  These things may shed more light on the branding decision.
Watkins said to expect another NISA market to be announced next week, "Probably next Monday."