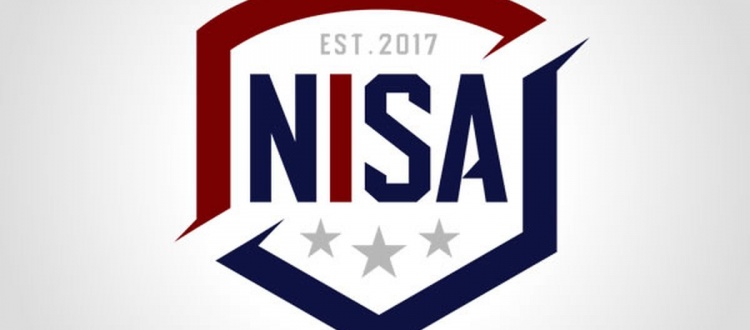 NISA Tones Down Visionary Rhetoric As It Seeks USSF Sanctioning
When Peter Wilt announced the National Independent Soccer Association (NISA) last year, the prospect of bringing promotion and relegation to the American game was the sizzle on the steak.   The new leadership of NISA speaks of the organization's plans in less grandiose terms, with a pragmatic laser focus on the short-term need to achieve sanctioning from the United States Soccer Federation (USSF).
NISA is one of three efforts to establish a new lower division soccer league in the United States at a professional standard of play to start in 2019, alongside United Soccer League's new third division (USL D3) as well as a higher tier of the National Premier Soccer League (NPSL), codenamed NPSL Pro. Beyond this, the Canadian Premier League will be launching as Canada's officially sanctioned first division and likely tapping into much of the same player and staff talent pool.  Like NISA, USL D3 has submitted an application for sanctioning in accordance with the USSF's Pro League Standards. NPSL Pro did not submit an application for sanctioning, and is expected instead to seek sanctioning through the United States Adult Soccer Association (USASA). NISA aims to start play in August 2019, on a Fall to Spring calendar.
NISA lost both of its co-founders earlier in the year.  Jack Cummins sadly passed away and Peter Wilt departed the project to launch a USL D3 team in Madison, in his home state of Wisconsin. NISA is now led by Bob Watkins, who holds the title of president of the league.  Watkins is a business executive with a background in pro sports, having been a founder and three term president of USA Rugby, recently inducted to the USA Rugby Hall of Fame. Watkins most recently served as the president of San Diego 1904 FC, a team that he confirmed will be a part of NISA.  His other sports credentials include being a founding member and Trustee of the San Diego National Sports Foundation and the organizer and builder of the U.S. Olympic Training Center in San Diego.
I spoke with Watkins yesterday about the updated vision for NISA, including what has changed and what remains the same under the prospective league's new leadership.  
NISA announced several months back that a search was on for new leadership after Peter Wilt departed for the Madison Pro Soccer project.  Clearly you have the title of president of NISA. Is this a permanent role or an interim role while you continue the search?
My role is permanent, in the sense that it is not on an interim basis.
How much has changed structurally about NISA since Peter Wilt left?  Are you still going without expansion fees? How will the league be funded if so?  Is there still a plan to pay some portion of ticket revenue into the league?
There are no expansion fees. Each team will pay league dues annually that will cover operational costs.  Paying in a share of ticket revenue is no longer in the plan. The league dues are currently $100,000 per year. They may go up in the future if needed.
Peter famously wrote an outline of his vision for NISA last Fall. Is the vision for NISA that Peter laid out still in tact, with the intent to build an open system with promotion and relegation that spans both amateur and professional levels?
Promotion & relegation is a part of the game throughout the world.  It's one of the things that makes our game exciting throughout the season, and it's a shame that it's not yet part of the American soccer landscape.  Someday, I would expect that will change. Right now, NISA is focused on developing a strong, successful, fiscally sustainable Division III soccer league.
With the August 2019 start date, is it safe to say the plan is for a Fall-to-Spring season? 
NISA will play on the European Fall-to-Spring calendar.   This will help integrate our professional clubs into the worldwide game by facilitating scheduling with clubs throughout the world.  I think even more importantly, it will allow our member clubs to participate fully in the international transfer market – both as buyers and as sellers.
Note: I asked a follow up question after the interview about whether there will be a winter break or another way to mitigate Northern teams from playing in extreme cold weather but did not hear back on the matter by publication time. I will update the story should I get a response on it.
Given the events of the past year, there is an increased amount of skepticism that the USSF, as a governing body, is a fair arbiter of the Pro League Standards (PLS), and that the PLS themselves are even an appropriate standard.  Why do the investors in prospective NISA clubs feel going with USSF Pro League sanctioning is the right approach, versus trying to get sanctioned through the USASA as NPSL Pro is reportedly looking to do?
We want to work WITH US Soccer to develop a strong professional soccer league. Does US Soccer have problems?  Yes. Every organization does. But we want to work with them to be a part of the solution.
Being a sanctioned professional league gives you access to PRO referees, allows you to be a credible force in the international transfer market, and helps with any number of small things across the board, such as immigration issues and scheduling with international sides.
We don't want to fight a war.  We just want to play.
Will NISA be requesting or require any league or team-level waivers based on its application?
We wanted to go in there will as clean a slate as possible.  US Soccer will be visiting us within the next 4 to 6 weeks as well as our clubs.  We anticipate one issue, a baseball stadium where the field may be one foot or two feet too narrow.  We disclosed that to USSF. We don't think we will have a problem, but we will work with whatever their findings are.
What happens if the USSF does not grant the sanction?
We are totally focused on getting sanctioned. Failure is not an option.  Right now we have no reason to believe we are not going to be sanctioned. We feel NISA's application meets or exceeds every requirement there is. We plan to work with USSF on any issues that arise.
What has been the reaction from potential NISA club investors to the announcement that the sanctioning application was submitted?
It is all positive. Our applicants and staff have been working their butts off to pull this together.  In terms of interest since the announcement, we have had a number of inquiries and we will review those, but we are focused on getting this sanction right now.  We will continually look at new applications. I think when the team announcements come and we get certified, we think we will get even more interest. But we want to be careful about vetting any and all new applicants.
What are the markets in which investor groups are looking to bring NISA teams? If you can't reveal that, when will we know / what does the roll out plan look like?
Our plan is to take our announcements one step at a time.  We have a reasonable time frame, within the next 3 or 4 weeks, to announce the teams.  We want to make sure we have cemented the foundation. Once we have feedback from US soccer, we will announce teams.
What is the status of 1904 FC and their planned modular stadium in the Oceanside, California area?
1904 is in NISA.  I guess I let that one slip. The plan has been dependent on getting a league squared away.  Everything is ready for submission to Oceanside. We have our design plans and our lease ready.  It will take 7-8 months to build, once we are ready to go. It will be a scaled down plan versus what we originally unveiled, for financial reasons.  The University of San Diego is still the backup plan.
What is standing in the way of a merger between NISA and NPSL Pro?  What are the fundamental differences in your view?
Those guys have been very successful doing what they do.  But we think we have a better way.
Is NISA turning into just another closed league?
We're anything but.  NISA is the closest thing to an open league in American professional sports.  Our barriers to entry are low – if you can afford to pay your annual share of the league operating costs, you can play.  We don't sell exclusive territorial rights – If you've got a solid plan and you meet our criteria, you can play with us. Finally, if you want to take your team and move up or down the American soccer pyramid, you are free to do so.  Our clubs own their own brands & names, and can take their teams with them as they like. Of course there's an exit fee, but it's a pittance compared to what other leagues charge.

NISA was always designed to be a part of a larger open system.  But that's all any one league can be – a part.
What are the three to five Critical Success Factors for NISA?
Getting certified as a Division III league by US Soccer

Working with teams so that they are ready to kickoff in August of next year

During the course of the year, we engage with the potential fans in the neighborhoods in which the teams are playing in.  Sustainability will be about building roots in the community. If you look at Detroit, Detroit City is successful because of the fan community they built together there.  That is the type of experience we want to have in NISA. We want our clubs to be the neighborhood club

Driving the business side to get sponsorship dollars and game day attendance.  As a league, we want to make sure we are supporting the teams and provide club services.  We are sharing resources and assets such as consultants on marketing, sponsorships and corporate relationships.  We are finding ways to help our initial teams to flourish and grow

We need to continuously be focused on adding new clubs so we are growing in a way that falling below the Pro League Standards requirements is not a concern.  We want to minimize attrition of teams as well, of course
Why should US soccer fans care about NISA?
It is going to be a fun league to watch, it will have a high quality to it.  It is not going to be up to the standard of a top international league, of course, but it will local, enjoyable and fun. We anticipate that our teams will play at a higher standard than most people would expect from a Division III league. Since teams aren't paying large entry fees, we expect them to invest in the club, including player payroll.  Every team will do things their own way, but all of our owners want to win the league. If they have the opportunity spend more and buy better players, they are going to do it, so the money will go there instead of going to expansion fees.