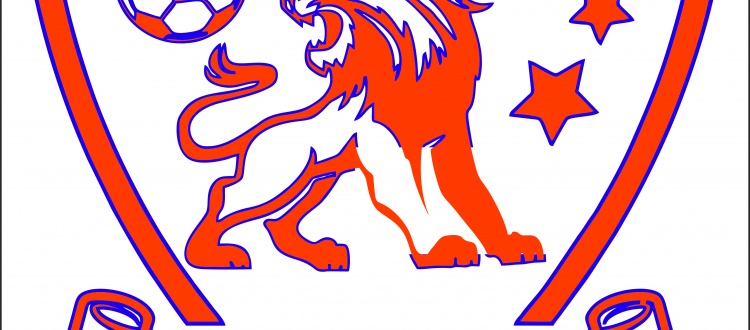 Welcome to the NPSL: Los Angeles United FC
Soccer was Harry Tachian's life growing up.  As a youngster, the Lebanese-born entrepreneur, lived and breathed the sport.  A nomadic youth saw him travel far and wide across the Middle East and Europe, but soccer was his constant.  He played as a youth player in several countries. As Tachian pursued his dream of a professional contract, he was dealt devastating news.  Doctors found he had a career ending heart condition, and he was finished as an athlete while only a teenager.
Tachian stepped away from the game he loved. He pour his heart into other passions.  Over a 20 year career, he became an entrepreneur, commercial real estate consultant and launched a foundation for minors  with Congenital Heart Disease (CHD). Eventually he tapped back into his passion for soccer by becoming a boys varsity head coach at a charter school in East Los Angeles. Recently, Harry created the FoodBall Network, a digital media company that aims to use the combination of sport and food to educate people on different cultures across the world.  
Now Harry is taking the plunge back into soccer by creating Los Angeles United Football Club, which will play out of the city of Los Angeles next year in the National Premier Soccer League.  LAUFC will join the highly competitive NPSL Southwest Conference. Midfield Press was able to speak with Harry Tachian, owner of LAUFC, about his new project and what LA United will bring to the SoCal soccer scene.
1. Why did you decide to start a new soccer club in Los Angeles?  
If soccer is your passion, you must dream of being involved in the sport.  I was a junior player from the age of 7 until 18 years old until I was diagnosed with a heart condition which ended my career.  I stepped away from soccer at that time, because it was the only thing that I was gifted in and talented in and it was taken from me. In all my years as a businessman and entrepreneur, I never expected to come back to soccer.
Another passion of mine is cooking.  I have been cooking for over 20 years. Eventually I combined my passions and opened up a digital media company called the FoodBall Network.  I thought it would be cool to bring cooking and food and culture to sports.  I would watch Argentina (my team) play other nations like Cameroon in the World Cup and wonder what is the culture of Cameroon, what is their food.  The World Cup opened me to culture. I wondered, how do we use soccer to educate people about different foods and cultures across the world?
Owning a soccer team is a dream. My dream of playing was cut short, but if you cannot play being involved with a team is the next best thing.  I came into the opportunity when a friend told me about the NPSL, and that they were looking for an L.A. team. I was introduced to Brandon Jantz from Temecula FC, who leads the Southwest Conference, and it blossomed from there.
2. Who are the investors in the team, and what are your backgrounds?
In addition to myself, a former business partner of mine who used to be in the fashion business and a good colleague of mine who helped me with the expansion of my business in Asia.  I prefer to surround myself with people that I trust.
3. What drew you to the NPSL?
I really like the culture of the league.  Brandon is a great guy. I really connect with their motto that they are partners off the field even while being competitors on the field.  It is a family atmosphere among the team owners in the league, and a great approach.
4. Los Angeles is a big area. What part of LA will you be in? Is there a venue will the team play in yet?
We plan to be in the Downtown L.A. area.  We are still working out the venue, but we have a few in mind that we prefer.
5. What is the long term vision for the team?
We want to be part of the NPSL for a long time.  I want to not only be involved with my team but I would like to help raise awareness about  the NPSL itself. I think it is a great quality league, which is growing and I want to be a part of that.  Soccer is growing in the United States, and I think Los Angeles is the number one city for soccer.
My near future goals are to bring a competitive team to the NPSL, and perhaps beyond that one day LAUFC can make a run in the US Open Cup.
6. What existing teams inspired you in this journey to start your own club?
I admire well-run, winning organizations.  If I were to stick to soccer organizations, I would say organizations like Manchester United and Real Madrid. Outside soccer, the New England Patriots in the NFL. I like class organizations.  These teams bringing in the right coaches and leadership figures. Some of the coaches I admire include Carlos Alberto Parreira, who coached Saudi Arabia, Marcello Lippi who coached Italy and Arsene Wenger at Arsenal.  What Wenger did to develop the culture at Arsenal really impressed me, and the impact he had on a generation of great players. A great coach is a very big part of setting the tone for the organization.
7. What have been the best resources you have used for starting the team up?
My philosophy of doing business is to do right by people and things will go right for me. I have built a great network of business relationships  over 22 years with this approach. People in my network will play a major role in connecting me with potential partnerships and resources for this project.
8. What led you to name the club Los Angeles United FC?
I think  it is important to use Los Angeles in the name because that is where we are, and FC naturally because we are a football club.  L.A. is such a diverse culture, with people from all over the world. I was born in Lebanon, right at the start of the Lebanese Civil War in 1976.  I always look to bring peace, to unite people from all cultures and communities. I want the team to reflect the diverse cultures of Los Angeles.
9. What will LAUFC bring to the table for area soccer fans that they won't find at an MLS or USL match?
I want to bring a more intimate experience for fans.  MLS is great, I certainly can't compare to those organizations on that scale.  I want to get people connected, to give them a very accessible experience and for them to feel like this is their team.
10. What else should the readers of Midfield Press know about your club?
We are going to have an academy program. Soccer taught me who I am.  It taught me to be a team player, not to be selfish. The game kept me disciplined.  I brought the values I learned in soccer to everyday life, relationships and business, and those values helped me be successful.  I want to share that with the youth in Los Angeles. I used to coach at at charter school in East L.A. I really like working with the kids.  I am very passionate about making a difference in the lives of youth.