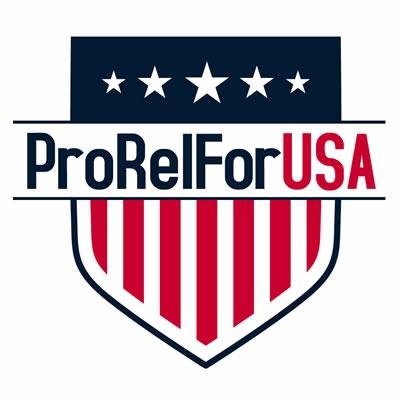 Building A Better Mousetrap For Pro Soccer In The USA – Part II –  A Hypothetical Path For Independent Pro Soccer in 2019 & Beyond
In Part I, we looked at why it would be difficult to build a national soccer pyramid that gets the most out of the country's talent from closed league systems of Major League Soccer (MLS) and the United Soccer League (USL).  If you read that, you can skip to the "Outcasts United" section below. For those that did not, here is a summary of the key points:
In the case of MLS, the league is designed to use artificial scarcity of teams to maximize franchise value for its investor-operators. That intrinsically limits MLS's ability to get the most out of the entire country by focusing on select MLS markets. USL on the other hand is much more open to expanding into many markets, but while the league, which is owned independently from the teams, is reportedly earning strong revenue streams from franchise fees and upward mobility fees, the teams themselves are commonly losing millions of dollars per year.  
One major limiting factor on USL teams, or any other lower league teams, is the no-bid media rights contract awarded to Soccer United Marketing (SUM) by the United Soccer Federation (USSF). SUM, which is owned by MLS's investor-operators, bundles the rights of the United States Men's National Team (USMNT) and Women's National Team (USWNT) with the rights to MLS games.  SUM pays USSF a guaranteed annual revenue stream that outside observers feel is undervalued relative to what the USMNT and USWNT could get in an open, transparent bidding process. The bundling approach along with the guaranteed payment is to the benefit of MLS/SUM, but it excludes USL and other lower leagues.  
Another potentially major revenue stream unavailable to USL teams and other lower league clubs is the FIFA training compensation and solidarity payments system. MLS does not participate in that either, allowing its franchises to claim young talent in their assigned territory as "homegrown" as long as they spent one year in the MLS team's academy despite the fact that other clubs may have developed the player prior to that.  The result is MLS teams can pluck the top talent from their areas without compensating youth clubs that developed the player. USSF reportedly does not want to push the solidarity issue, and MLS blames the MLS Players Union who in an apparently shortsighted stance have threatened to sue if the program is enforced, despite the benefits it would have in developing future union members.
The USSF has implemented a system that makes it difficult for clubs below MLS to survive, let alone thrive, between the no-bid media rights deal, the lack of training compensation and solidarity payments and of course the lack of promotion and relegation. Lower league team owners can theoretically buy into the safety net of MLS for an ever-increasing expansion fee ($150M going on $200M), as long as they are not in a market where the territory rights are already sold to another investor-operator and can convince the league leadership that their expansion bid will bring more value to SUM than other aspirants.  
The USSF's Pro League Standards are designed around closed franchise leagues. The effect of these issues limits both the pool of potential investors in US soccer teams and the motivation of lower league team owners to invest as much as possible to get the most out of each community's soccer potential.  Seeking stability, the USSF designed a system that looks like the other American pro sports leagues, but in doing so they limited the upside of the system in a vastly more competitive global sporting environment than you see in basketball, hockey, baseball and especially the other sport many MLS investor-operators have bought into, American football.  These are important (but not the only) contributing factors to why the United States, despite its large population, high number of youth soccer players and significant wealth relative to other nations continues to underachieve its potential on the international soccer stage.
Outcasts United
New York Cosmos owner Rocco Commisso made an offer several months ago to invest $500M into a re-imagined North American Soccer League (NASL).  The key owners remaining associated with NASL are all advocates of models consistent with global norms, and have each explored ways to implement that going forward.  Commisso with the NASL-USSF antitrust lawsuit and his $500M investment offer, Miami FC's Riccardo Silva with his $4B media rights offer that would have required MLS implement promotion and relegation as well as 20% revenue sharing with D2 and D3, and Jacksonville's Robert Palmer with his Division Zero project.
Commisso's offer was not of interest to the USSF board, just as Silva's offer was not of interest last Summer, when the USSF was reportedly operating on a memorandum of understanding with SUM that led to another no-bid media rights contract extension in January 2018.  The antitrust lawsuit seeks to resolve the issue of conflicts of interest between USSF, SUM and MLS.
As Vince McMahon prepares to invest $500M over the first 3 years to revive the XFL, Rocco Commisso and other interested investors and financiers could invest a similar amount of money over a longer period of time to build an open system that adheres closely to global soccer norms. The objective should not be to create something that will compete with MLS out of the gate, but instead something that has a higher ceiling of potential than MLS over time.  The idea to use seed money from investors like Commisso is a timeline accelerator so it does not take 100 years to mature.
The first step in building "the better mousetrap", as Alexi Lalas called it, would be to realize that it is exceedingly difficult to do it within the context of USSF PLS sanctioning.  The PLS introduce constraints on ownership models that do not exist in open systems with promotion and relegation. Adding to the fact that the PLS are virtually controlled by their competitors, building within the PLS without a guarantee similar to the 10 year runway Commisso sought is to risk your investment on the whims of an allegedly conflicted USSF board. Other than this potentially serious risk, the vision outlined for NISA by Peter Wilt last Fall has most of the attributes that you would want in this type of system.
A way to build this kind of model outside the PLS was a topic at the Summit for American Soccer in Chattanooga.  It would be possible for a league of professional teams to be sanctioned by the USASA.  The NPSL today contains several professional teams. There are some limitations around how they could market the league, for example, my understanding is that they would not be able to call it a "pro league" even though it is filled with teams of pro players. Pro leagues are sanctioned by the PLS, and this is not. Marketing semantics aside, operating through USASA would allow them to build a system without the constraints of the PLS, while avoiding the pitfalls of going completely unsanctioned and therefore unaffiliated with FIFA.  These pitfalls including enforceability of player contracts, eligibility of players for their national teams and more.
One concern about expressed to Midfield Press by potential participants in this type of system is that the USSF board may frown on a league or system of leagues of professional teams operating in USASA.  The fear is that the USSF would either enact a rule to disallow pro players on USASA teams, or otherwise exact retribution on USASA itself for allowing such a situation to blossom. However, a source in US Soccer with knowledge of the thinking among some key board members believes that the USSF board would actually prefer clubs looking to build an alternate and open system do so via USASA rather than trying to do it via the pro standards.
Instead of losing another year, the remaining NASL owners, the NPSL teams interested in a full season and the prospective NISA investors could organize a new system of leagues that could start with 2019 as the first, cornerstone year.  In this first year, there could be only one level to the system – one large league of 32 to 64 teams split into 4 regional conferences. Everyone starts in the same place. Instead of expansion fees, set up standards for vetting that well-run, high performing NPSL/UPSL/USASA clubs could meet and invite any clubs who wanted to participate and could reasonably meet those standards to apply for the league. Applications could also be accepted from new entities looking to launch teams, or successful youth clubs looking to add a professional first team. These vetting requirements should look more like the English Football League regulations than the USSF PLS, and cover issues including but not limited to ownership commitment and viability, facilities, streaming capabilities, marketing plan and operations team qualifications.  Clubs that cannot meet the minimum standards can continue to operate in leagues such as NPSL and UPSL until such time as they are able to meet the standards. Teams participating in this system would be encouraged to keep reserve or development teams in NPSL, UPSL or other USASA leagues.
It would be wise to come up with a new name for this association of clubs, and avoid using NASL, NISA, NPSL, UPSL or any other current name so that it was inclusive to all open division clubs and new investors that might want to join, without the political baggage that might exist around and/or between current leagues. Egos and fiefdoms have been an issue in uniting the factions outside of MLS-USL to date, and these will need to be put aside for everyone to thrive.  This association could also serve to lobby FIFA as a unified front of independent clubs, as similar to the approach taken by the Association of Australian Football Clubs, which has pressured FIFA into action in that country.
Northeast, South, Midwest and West conferences could each feature up to 16 teams, with the top 4 finishers in each conference being promoted to a Premier League for the 2020.  The remaining teams would remain in this lower tier, and have the opportunity to earn one of two promotion places the following season. They could backfill the promoted teams by accepting applications from qualified clubs that met the vetting process after the first season. Once the lower tier reaches 64 teams again, they can create a middle tier with another large promotion round and then backfill with new applicants. That process can repeat as long as there are enough qualified clubs to warrant it, with each tier from the top down getting more regionalized as you go. 
One might object to the idea of starting with 32-64 teams on the surface, and question in particular how that many could be available if the NASL couldn't even get 12 teams for 2018.  By designing the system outside of the PLS, you are no longer constrained by the need for a $10M net worth investor. You could have a supporter-owned team in states with crowdfunding laws that are conducive to that.  In another example, if a current team like Detroit City FC feel they can operate on a budget of $1.5M per year without selling the majority of the club to a multi-millionaire investor, then let them. Detroit is a generating a pretty unique level of revenue for an NPSL team, and others cannot easily replicate that off the bat, so that is where the $500M the NASL owners were going to make available comes in.
With that money, not only could the league avoid charging an expansion fee, they could actually stake qualifying teams with a $500,000 minimum budget for the year.  This would cost between $16M-$32M to the investors backing the league, depending on the number of teams in the first season. They could further incentivize them with prize money in the form of a larger budget the following year for each team that gets promoted to the Premier League.
It seems likely that if instead of charging a $5M expansion fee, they put a $2M prize money at stake for 16 teams, that would attract notice from potential investors.  Some of the 32-64 teams might find it easier to locate well-heeled investors who would augment their league supplied $500k operating budget for a shot at the $2M prize/budget for next year as well as additional prize money for winning the league.
The association would have to put some controls around the use of the league supplied money, so that operators in a team could not run off with it. Perhaps it functions as a type of expense account from the league where expenditures have to be approved.  Such regulations would not apply to money invested directly by the owners of the clubs. While this may start to sound a bit like single-entity GarberBucks, the difference would be the clubs would still be owned independently and this would be a control to make sure league provided funds are spent appropriately (i.e., a team exec cannot pay themselves a $400k salary and try to run the team on $100k). It is important to choose applicants that are in it for the long haul, not just to run up high expenses in search of a championship and call it a day as ended up happening with the San Francisco Deltas, however unintentional that may have been.
While this might sound interesting, one would be correct in pointing out it does not seem very sustainable, especially when factoring in the need for promotion bonuses of $2M x 2 promoted teams and relegation parachute payments of $1M x 2 relegated teams after the 2020 season. To keep up a budget where they support 64 teams with a $500k budget each, 16 teams with a $2M budget each and the aforementioned promotion/relegation payments of $6M, you are looking at an annual expenditure of $70M… heck let's call it $80M to factor in the expenses of some additional prize money for winning a division/conference and a more robust league office than NASL had, more in line with USL.  With that burn rate, they'd run out of $500M seed money pretty fast, right?
This is where we need to recognize that if the league's backers want to build a system that could compete with MLS one day and see the results in their lifetime, they have to invest the kind of money MLS's initial investors did. Unfortunately, they will also have to do it without the US Men's and Women's National Teams' media rights indirectly subsidizing them. They will have to build out a league office that can provide best practices support to help teams succeed in their markets, as well as sell sponsorships for every little thing like MLS and USL do. They will eventually need to sign a media rights deal that will offset many of these expenses. Riccardo Silva felt he could provide MLS with $400M per year over 10 years in media rights money.  How long would it take before Silva could get $90M annually for this type of system like the MLS gets today, be it through a traditional network, a streaming service in search of live sports content or a combination thereof? Further, they may need to attract additional investors that believe in the project and can help carry the burden of some of these expenses.
The return on investment would primarily come from the value of teams owned by the financial backers of the league, as a long term play, again much like MLS did, but not the league itself or a marketing company that controls the league.  There could be provisions that once a media rights deal surpasses the level to sustain the league, money needs to be paid back with reasonable interest to the league backers before additional surplus money can be profit shared to teams. It is important for the league itself to be an independent association of teams that are equals and can admit new members in a way that is unconstrained the hallmarks of franchise systems such as permanent territory rights. However, the core backers of the league could independently invest in other, related areas that might provide investment returns.
One such idea that was mentioned around Robert Palmer's Division Zero discussions was to build modular stadiums and associated mixed use (hotel, retail, restaurant, etc) developments in a number of markets around the country where it made sense to do so, and then arrange for additional revenue generation opportunities on dates where soccer was not playing in those stadiums.  For example, you could build modular stadiums and mixed use developments in the areas of Brooklyn, Boston, Baltimore, Detroit, Hartford, Miami, Jacksonville, Buffalo, Cleveland, New Orleans, Chattanooga, Milwaukee, Oceanside CA, Phoenix, Oakland, Dallas-Fort Worth, Denver etc and arrange for concert series and other traveling entertainment ventures to hit each one. They can also lower expenses by negotiating with vendors as a group. The stadiums and real estate themselves could be owned independently from the league by the league backers but operated by the teams, with a favorable lease agreement that would allow the teams that play in the venues to buy them out over time.  Revenue from non-soccer events might tilt in the favor of the league backers versus the local operators until such time as a team bought out its stadium, and the league backers could keep the mixed use development value for themselves.
Avoiding a Pyrrhic Victory, or the USFL's Fate
If you are old enough to remember the original NASL, then you are old enough to recall the United States Football League (USFL).  For those who are a few years younger than myself, barely old enough to recall either, the USFL was a rival American football league to the NFL that launched in 1983 to fill the offseason gap after the Super Bowl until the start of the NCAA and NFL seasons.  In 1985, the owner of the New Jersey Generals was influential in changing the league calendar to go head-on with the NFL in the Fall for the prospective 1986 season in order to attempt to force a merger. Part of this strategy was an antitrust lawsuit, which the USFL ultimately won.  However, they only were awarded $3 damages (actually $1, tripled).  Upon this verdict, the 1986 USFL season was canceled. The USFL may have won their antitrust suit, but their league and its teams were destroyed.  The USFL antitrust outcome is a case study in putting all of your eggs in a legal basket.
The NASL antitrust suit has several, important differences from the USFL's situation that could make for a happier ending for NASL stakeholders.  The NFL was not working hand and glove with a governing body that sanctioned professional American football, with a company owned by NFL owners getting awarded no-bid contracts for media rights for a national American football team that is more popular than the NFL, for example.  There is no Soccer United Marketing in the USFL scenario creating at a minimum very serious and concerning conflicts of interest. It is a very different situation in many aspects, but the USFL fate is one of the keeps-you-up-at-night outcomes for the NASL.
It is going to take a major investment to create an open system rival that could surpass Major League Soccer even over time.  Building another closed franchise league is unlikely to be successful due to saturation of that model by MLS and USL, so an open system model is the best independent path forward if Commisso, Silva, Palmer or any other potential backers wish to take it.   Each of them has shown a passion for a more traditional soccer system in the country, but going big on this plan would have to be more about creating a legacy than any near-term return on investment.
If going big on an open system is too rich, it may simply make sense for Commisso, Silva and Palmer to join NISA, full season NPSL or USL and invest in their own clubs until the legal actions conclude and potentially clear the path.  Each of them has the resources to build soccer-specific stadiums for their teams. Full season NPSL, NISA and USL would allow them more control over their destinies than MLS, and MLS doesn't want them anyway.  USL has the Division II sanctioning that some of them covet, and although some franchise agreement provisions are said to be onerous, that is also subject to negotiation as each club would bring an important market and respected brands into the league.  If USL truly harbors ambitions beyond Division II one day, the New York Cosmos, Miami FC and Jacksonville Armada would be strong assets to that end. NISA will not have the DII sanctioning out of the gate, but is designed around the preferences of more independent minded owners, thus more likely to be free and clear of any significant contractual compromises.  Based on my understanding of how many investor groups are aligned with NISA, the Cosmos, Miami and Jacksonville theoretically joining would put them over the 8 teams needed for sanctioning. Finally, NPSL full season would give the teams a higher level of competition than they have this year, but they could still seem like big budget misfits in that league without some investment into the other teams.
Whether the antitrust lawsuit could continue on if the teams joined USL is likely a go-or-no-go issue there, while a non-issue for NISA or full season NPSL.  Allowing Commisso's Cosmos to join USL without dropping the antitrust suit would break from the USL's compliance with MLS interests, but could also benefit USL strategically in the long run. NASL winning the antitrust suit could open up new opportunity for USL as a league and would be very beneficial to all clubs outside of MLS, including USL's independent clubs. A NASL legal victory could unlock the stranglehold MLS, through the SUM partnership, has on revenues generated by the USSF's media rights.  The USL is not a party to the suit, which focuses on USSF, SUM and MLS, despite USL being mentioned in it by both sides. USL to this point has been a pretty obedient partner to MLS, despite many hardcore fans of its independent clubs eagerly anticipating USL's pro wrestling style "heel turn" on MLS.
The antitrust suit is the single most important chance there is of getting to an all-inclusive open system with promotion and relegation in US men's pro soccer.  The Miami FC and the Kingston Stockade's filing against USSF for violating the principle of Promotion and Relegation is another shot that is still in process at the Court of Arbitration for Sport.  
While Silva and Crowley wait to hear back on the CAS filing, FIFA appears to have separately demonstrated that it does not have the will to pressure USSF by awarding the combined bid of the United States, Mexico and Canada the 2026 World Cup hosting rights without requiring in writing that the USSF comply with global norms by the time the tournament kicks off.  FIFA had a ton of leverage on USSF, and did not use it, despite the pressure being put on Australia's A-League in part due to the actions of the Association of Australian Football Clubs.  This is unlikely to change while FIFA is led by Gianni Infantino, but lobbying from a similar association of American clubs could lay important groundwork for the future.
Ultimately the biggest opposition to starting a new, well-funded league outside of the USSF's PLS could come from NASL's own counsel in the antitrust lawsuit if it is believed that doing so would undermine the lawsuit itself.  While the NASL teams and their partners would clearly be going through unnecessary hardship due to an unusual set of rules by global soccer federation standards put in place and enforced selectively by USSF, the nuances of that could be lost on a judge who is not a soccer expert.  
However, the risk of not playing a full professional season in 2019 to the Cosmos, Miami and Jacksonville is that even if the NASL wins the antitrust suit, their fan bases may have shrunk so much during the case that they are essentially starting from scratch. It would be a USFL-like outcome.  If the end goal is to build an open system with pro-rel that reflects global soccer norms, and all that goes with that, it may make sense to get started on building that better mousetrap as soon as possible instead of relying primarily on lawsuits. Having the Cosmos, Miami FC and Jacksonville Armada join other leagues like NISA, USL or a full season NPSL would be one way to try to keep those ships afloat, but a bigger and bolder vision is needed if the goal is to see the USA harness its massive soccer potential in any of our lifetimes.