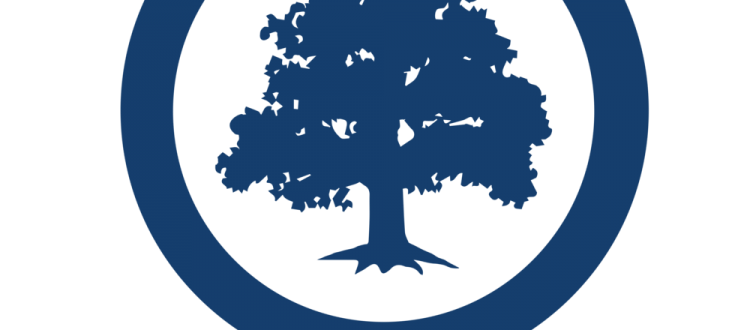 Reloading The Mighty Oak: 5 Reasons AFC Ann Arbor are poised to repeat as one of the NPSL's best clubs
AFC Ann Arbor built off of their first season in the NPSL with an impressive follow up year, going from third in the Midwest with 21 points, to second in the entire league with 37 points, sporting one of the more dynamic trios up top with Yuri Farkas (check out the move at 1:21), Hector Morales, and Dario Suarez. They were also supported by one of the best midfields and defenses assembled led by James Vaughan (five goals, four assists) and center back Jimmy Fiscus in the middle, and flanked by the smooth Tendai Jirira and the energetic Sam Zisette, with the bearded wall in net that is T.J. Tomasso, who gave up only 9 goals all regular season.
Well rest easy, the rest of the NPSL Midwest…."El Tridente" is no more, as all three have moved forward with their careers. As a matter of fact, almost every name mentioned above has moved on in their soccer careers. While that might leave a few holes that could sink The Mighty Oak, there are five distinct reasons why the Mean (sometimes) Green of Ann Arbor can rally back to claim the Midwest again.
1) TJ Tomasso
That's right. The best keeper in the Midwest is back, and while he is a year older, Tomasso is still very much a force in net. In 14 games, the 34 year old goalie surrendered only nine goals, with seven clean sheets, to earn the team's MVP award. The only keeper with better numbers all year round was FC Arizona's Andrew Weber, who allowed only 3 goals in 16 games. If there is one caveat, it would be that the former New England Revs stopped could potentially struggle at first just because of all the new names in front of him, as goalies and defenses typically need to be on the same page, but the grizzled veteran should be able to pass through that easily.
2) Super powered defense
Keeping with that trend, AFC Ann Arbor will have an almost entirely new defense. The one holdover will be Jake Rosen who can slide in at right back, or at a defensive midfield position. The defensive potential for Ann Arbor is high with multiple players with professional experience. Jack Cawley aka "The Taxi Man" is one who sticks out, with his playing time at Heybridge Swifts FC in England. Another prospect who is certain to get the interest of the fans is center back Joseph Stanley Okumu (visa pending), formerly of Free State Stars FC in South Africa. Okumu is a rarity in the NPSL, a young player (aged only 20) with senior national team experience for his home county of Kenya. In fact, this next month, Okumu will join the Harambee Stars in the 2020 Olympic Qualifying matches. Okumu leaves soon with the team to take on Uzbekistan in two friendlies on March 22nd and 25th. Another interesting addition is LIU's Martieon Watson. He can play center back or CDM. Not only does he have some international experience for Trinidad and Tobago, but also spent time with one of the more dominant teams in Trinidad and Tobago, as he played 2014/15 with W Connection.
3) Revamped attack
As mentioned before, the NPSL Midwest's Boogie Man is gone. While filling the shoes of Suarez, Morales, and Farkas will be daunting, Ann Arbor could potentially be up to the task with the fresh faces they brought in. The first one is an old face making a return after a year off: J.P. Rylah formerly of Millwall and AFC Bournemouth (trial). Rylah is a pacy winger who can get down the sides and create for his teammates, as evidenced by his seven assists for American International College. In his brief time with AFCAA during their first NPSL season, he featured in their attack prominently. Next up is the main number 9 forward, Kyle Breitmeyer. KB9 has knack for scoring clutch goals for the Mighty Oak, and with the new faces, it will allow him to get in the groove of things quicker and reestablish himself as a sniper in the NPSL Midwest. Next up is a new face, Nathaniel Tongovula. A Sierra Leone National Team Member, Tongovula played for Port Authority FC in his home country before heading to the US to play for Seattle Sounders FC 2. A player who presses up top, Tongovula will definitely be an asset up coming. Finally, Lewis Knight from Marshall University. Knight, who hails from Leeds, England was College Soccer News All-Freshman second team this past season, leading the Thundering Herd with nine goals and 21 points. Knight will bring much needed versatility up top as he can be deployed at the top, or in the middle of the field.
4) Only one team to beat
Honestly, outside of Detroit City FC, there arent any other teams in the NPSL Midwest Conference that can withstand the onslaught that AFCAA will bring. And (again) honestly, in regular season club history, they hold a 2-1-1 (WTL) record over Le Rouge. Of course, everyone remembers what happened in the playoffs, but, the playoffs and regular season are different beasts. We can't speak for playoff results, but the regular season, AFCAA is normally locked in. If they beat DCFC in the regular season, it's assumed that there will be no one else in their way.
5) The best coach in the Conference

Personally, Detroit's Ben Pirmann is the best motivator in the conference. He gets players hyped and ready to play better than almost anyone in the entire league. With that said, AFCAA's Eric Rudland is the best tactics coach and recruiter in the entire conference, if not the entire league. The fact that AFCAA was able to reach very far outside of Metro Detroit to recruit some of the better players around the world speaks to Rudland's ability to recruit, and his on field presence coaching for Lansing United and AFC Ann Arbor speaks for itself with a 26-6-8 record, including a Final Four apprentice with LanU in 2014. He consistently builds lineups that allow for flexibility as an attacking lineup, or a slow build unit.
These things are not set in stone, by any means, but given Rudland's track record for managing, the new players with their past stats, and the holdovers on the roster for the upcoming season, AFC Ann Arbor look like the front runners to reclaim the top see in the Midwest.