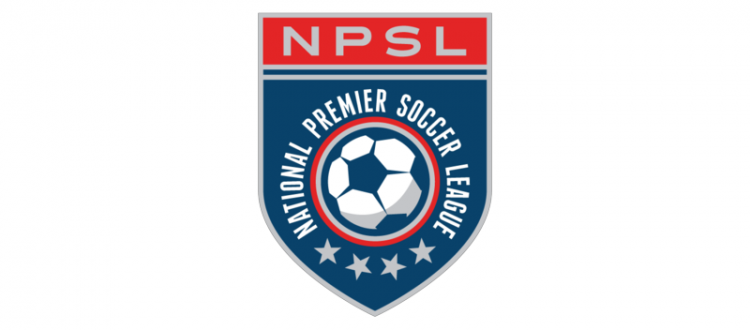 2018 NPSL Conference Preview: South West
FC Arizona dominated the 2017 Conference regular season going undefeated in Conference play. Orange County was tight on their heals for most of the season, leading the entire NPSL in goals scored. Both teams qualified for the playoffs and were joined in the postseason by San Diego and Riverside. Arizona and Orange County would both advance to the 2nd round where they met up again with the winner, earning the right to go to the Western Regional finals. In this playoff match between the two, Orange County was finally able to give Arizona their first loss of the season. Orange County would then lose in the Western Finals to Golden Gate Conference Champions CD Aguiluchos USA.
2017 Summary
Arrivals: FC Golden State (UPSL, PDL)
Departures: City of Angels FC, Sports Club Corinthians USA, SoCal SC
Team Profiles
ASC San Diego
Location: San Diego, California
Stadium: Mission Bay Stadium
Coach: Ziggy Korytoski
Owner: Built around Noah Gins, CEO of Albion SC. Recently added CEO of Classy, Scot Chisolm, who has brought so much to the table.
Average Attendance: 2,000
2017 Season: 11-4-1, +28 GD, 34 Pts, 4th Place South West Conference, 1st Round Playoffs
Team Story So Far
"The team is built off the prestigious Albion SC Youth Academy / top youth academy in the US. The NPSL team is the Club's first team on the pro side to compete in the pyramid and represent soccer at the highest level. The Club is deeply rooted in the community of San Diego and all know of Albion SC. This made for a great launching pad into the NPSL."  -Noah Gins (owner)
Standout Players
Amani Walker: NPSL 2017 Golden Boot Winner
Felipe Liborio
Jean Antoine
"We have inspired and represented pro soccer in San Diego where pro sports are limited and stories of greatness are few and far between. We will be that pro team of San Diego and inspire greatness. I am proud that the coaching staff and players are committed to the project at a level that represents professionalism, commitment, hard work, passion, and overall inspiration to the community."  -Noah Gins (owner)
FC Arizona
Location: Mesa, Arizona
Stadium: John D Riggs Stadium
Coach: Maxi Viera
Owner: Scott Taylor
Average Attendance: 1,800
2017 Season: 12-0-4, +44 GD, 40 Pts, 1st Place South West, 2nd Round Playoffs
Region Playoff Winner.
Team Story So Far
FC Arizona announced its formation on July 19, 2016. The team then held a launch party on August 5, 2016 at the site of where they will play their home games at Mesa Community College. They then officially joined the NPSL on September 22, 2016 and were placed in the Southwest Conference. FC Arizona had a successful first season, going undefeated with 4 draws and finishing top of the Conference standings. The team was lead by Andrew Weber, the League's Golden Glove winner.
Standout Players
Cesar Mexia
Nacho Coba
Chris Ramsell
"My kids play, and I wanted to start a team in the Valley, the community would love."  -Scott Taylor (owner)
Deportivo Riverside Coras
Location: Riverside, California
Stadium: UC Riverside Soccer Stadium
Coach: Gabe Placenia
Ownership: The majority owners are the Lopez family with 66.5%. The minority owners are the Velasquez family with 28.5% The community ownership group has 5%. (This will max out at 25% within the next 2 – 3 years.)
President: Rob Lopez
Average Attendance: 450
2017 Season: 11-3-2, +23 GD, 35 Pts, 3rd Place South West, 1st Round Playoffs
Team Story So Far
"It is a great privilege to be part of the Deportivo Coras Family and its tradition and rich heritage, as well as honoring the legacy of my family who began the Club in the late 1960's. I plan on preserving our history along with making history as a professional futbol club in our community and with the U.S. Soccer Federation. We've adopted and support a youth soccer program within our city and we work to support community non-profit events. We enjoy showing love and support to other organizations who give back to our beautiful city. As President of Riverside Coras, I am proud to see the community come together to enjoy a great soccer match. Seeing young families or college students enjoying their time with us and seeing their smiles is very rewarding. Meeting new people during home games or community events and becoming friends is what I am most proud of. On the pitch, seeing our players do great and then receiving an invitation to play in a higher level pro club is exciting too."  -R. Lopez (majority owner)
Standout Players
"We have done well recruiting every year, always finishing within the top 3 in our Conference. This helps us to bring in good talent during tryouts. Plus we have great relationships with pro teams who recommend we look into some of their young players. Our best tool is our relationship with the local universities, tracking their top players and inviting them after they're done with school."  – R. Lopez
"We are excited to host our home games at Riverside Stadium. The Riverside Stadium is adjacent to Ramona High School, built with city funds to bring professional sporting events to our community. This venue seats 4,500 fans plus standing space for an additional 1000 more fans. It has everything you need to host a professional event. Our top match in 2017 was 879. We are working hard to increase fans support to 2,500 in attendance. Thanks to our youth programs."  -R. Lopez (majority owner)
FC Golden State
Location: Whittier, California
Stadium: Rio Hondo College
Coach: Robert Friedland
Director of Football: Alex Lujan
2017 Season: 1st Place PDL Conference and National Semi-finals
Team Story So Far
FC Golden State Force has been established as one of the premier developmental programs in North America. Over the past two years, they have created a real track record of "path to pro" transition. The Club combines professional level training, fitness, nutrition and an advanced soccer philosophy with some of the top collegiate and amateur players in the nation to create an environment rich with development and success. (Source: Club website)
Orange County FC
Location: Irvine, California
Stadium: Championship Stadium
Head Coach: Paul Caligiuri
Owners: Nadar Dejbakhsh, Dara Dejbakhsh, Carmel Dejbakhsh
Average Atendance: 400
2017 Season: 10-1-5, +46 GD, 35 Pts, 2nd Place South West, 3rd Round Playoffs
Team Story So Far
Orange County FC was formed in 2009 by Carmel and Nader Dejbakhsh. Originally they were a youth club that fully financed players that were unable to play club soccer otherwise. What begin as a grass roots endeavor has grown into a multicultural club that is both appreciated and respected throughout the community both for its sporting successes as well as the values it disseminates which are based on the search for excellence both on and off the field.
In the Club's inaugural season led by former USSF Presidential candidate, Paul Caliguiri, the team reached the Western Region Finals where they lost to CD Aguiluchos USA 1-0. Orange County was led by Alessandro Canale who was the co Golden Boot winner and Michael Bryant who earned League Best XI honors. The Club also scored more goals than any other NPSL club, finding the back of the net 65 times.
Standout Players
Alessandro Canale: 2017 NPSL Golden Boot Winner
Michael Bryant: 2016 NPSL Best XI
Connor Gordon
Hugo Gomez
"Proud to have Paul Caligiuri as our leader and head coach. Paul is a Hall of Famer as well as a World Cup veteran. He is the reason soccer is what it is today in the USA. He is responsible for paving the way for every single youth player in this country."  –Carmel Dejbakhsh (part owner)
Oxnard Guerreros FC
Location: Oxnard, California
Stadium: Del Sol Stadium
Coach: Juan Florez
Owner: Gabriel Naudin
Average Attendance: 350
2017 Season: 5-10-1, -5 GD, 16 Pts, 7th Place South West
Team Story So Far
"It all started with the idea of taking advantage of the gold mine of talent that lives within Oxnard. The college, as well as many of the high schools in the area, have had success at the local and the regional level, and with that has brought a lot of talented players, who now are a part of the organization. Oxnard is a place filled with hard working people, who love the game of soccer. A group got together and decided what better way to feed that love than to bring a club to the area, and allow for the city to have something that they can call theirs. Our club motto "Somos Guerreros" really encompasses our vision as a club. We are all one and not one player, coach, or staff member is there for themselves. We are all here for the city of Oxnard and the people who live within it.
It has given the opportunity to both younger and older generations to come out on the weekend and experience a soccer atmosphere in their city. People are proud to call this Club theirs, and it has allowed for the youth to see that they can achieve their dream of playing at the next level because they see their peers out on the field living out their dream."  -Gabriel Naudin (owner)
Standout Players
Emmanuel Ayken
Alberto Anguiano
Luis Rivera
"I am most proud of the family atmosphere this Club brings to the table. From the owner all the way down to the writer that I am, we all know each others names and can go to each other for anything. Everyone is always there to help each other, and I think that Club atmosphere really shows what Oxnard is all about."  –Gabriel Naudin (owner)
Temecula FC
Location: Temecula, California
Stadium: Chaparral High School Stadium
Coach: Austin Levins
Owner: LLC-owned by Brandon Jantz
Average Attendance: 300
2017 Season: 5-8-3, -12 GD, 18 Pts, 6th Place South West
Team Story So Far
The idea of Temecula Football Club was first discussed by Vince Paccione (former co-owner) and Brandon Jantz (current sole owner) at a local Starbucks. Vince and Brandon both grew up playing in the Temecula Valley and both went on to have football careers in college and the professional levels, respectfully. Vince and Brandon both agreed the young players in the community needed a football club to play for and the local football fans needed a club to support and agreed to join the NPSL.com for the 2014 season. Since 2013, we are bringing our community together and building a real football culture in our city. One Valley. One Club. Temecula Valley is famed for many things. For the warmth of the weather, for its wine industry, its American Indian culture, its nightlife, for the vibrant Old Town Temecula restaurants and pubs, and much, much more. But it is Temecula Football Club and its supporters it will soon be best known for. Generations of fans will be born in our great city and we look to build a stadium that they can be proud of. "BY WORKING AS ONE – THE COMMUNITY, THE SUPPORTERS, THE CLUB, THE CITY – WE WILL ALL BE STRONGER."  -Brandon Jantz (owner)
Standout Players
Steven Lamberta
Ryan Brent
Temecula Football Club has proudly stood at the heart of our great city – and look to gain the hearts of our community – for generations. It is a city and wider valley which has a lot of youth football. The game has the capacity to inspire, to engage and to help young players to dream. We are committed to using that passion of football for the benefit of our community; to help change people's lives for the better. In 2013, Temecula Football Club was formed with that aim. The Quails look to reach out to the 500,000 residents in the valley and every year through a wide range of sport, health, and educational projects. It is the mission that our players and staff are immensely proud of, with the first team squad and coaching staff supporting its projects and attending events throughout the season, while supported by Temecula Football Club and the generosity of members of the public and its kind-hearted partners. The more funds it raises, the more it is able to take football to the heart of the community and to provide opportunities which make a positive difference to so many people."  -Brandon Jantz (owner)
Open Cup Spotlight
Orange County FC will be making their debut in the US Open Cup proper. They qualified by reaching the West Region finals. FC Arizona will also be making their Cup debut. They qualified by having one of the top points per game in the entire NPSL.
2018 Conference Prediction (Coaches/owner poll ranking of how they expect teams to finish)
FC Arizona
Tied ASC San Diego/Orange County FC
Riverside Coras
FC Golden State
Oxnard Guerreros
Temecula FC