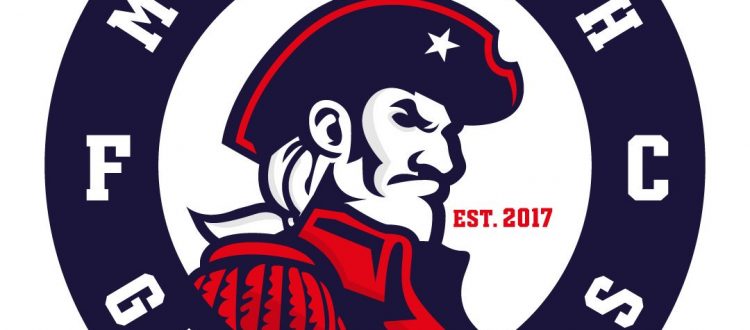 Greetings From The Garden State: Monmouth Generals FC
John Frusciante, of the First Team Podcast, is taking the leap from outspoken soccer fan to starting his own club in his home region of Monmouth County, New Jersey.  The Monmouth Generals Football Club aims to start play in the Garden State Soccer League's Summer League this year.   
The Garden State Soccer League is the leading amateur soccer competition in New Jersey, featuring multiple competitive tiers.  Earlier this month it was announced that GSSL success story FC Motown would move up to the national stage in NPSL.  Whereas FC Motown dominated in the GSSL's top level Super Division, the Monmouth Generals will kick off in the bottom tier Summer League and hope to work their way up the ladder over time.
Starting your own local soccer club is something many of us have contemplated, but John is taking the leap. John cites grassroots clubs across the country like Detroit City and the Kingston Stockade as inspirations, specifically pointing to Dennis Crowley's open source soccer medium posts as a key enabler of his effort .  We spoke with John to get the scoop on why he is making the leap from fan to founder and what his plans are for the Monmouth Generals FC.
1. What made you decide to go from a fan/podcaster to founding a soccer team?Over the past couple of years I have seen a lot of things happen in lower division U.S Soccer. I thought it was the right time to start a club and have a say at the table. I will continue to host the First Team Podcast but I just felt it was the right time to bring a soccer team my local community.
2. What what drew you to the Garden State Soccer League's Summer Division?
What drew Monmouth Generals FC to the GSSL Summer League is that they had a competition in the summer similar to the NPSL. We can play other clubs in New Jersey rather than travel up and down the Northeast. It was an easy decision because when you start a club you need to start small so you learn how to run a successful soccer club. We have big plans for the future but it all starts in the Garden State Soccer League Summer League.
3. What is the competition like in that league?  Where do the players come from (NPSL/PDL are college players mostly, for example)?
It's a very competitive league. There is not just one set of players. In the league some of clubs are made up of younger players, some clubs have experienced players, or it could be the mix of the two.
4. Where will the team play in terms of location/venue, and where do you hope to draw crowds from?
Monmouth Generals FC will play in Monmouth County, New Jersey. We will make an announcement on where we will play for the 2018 season in the next couple of months. We hope to draw crowds from these towns in New Jersey: Keyport, Matawan, Aberdeen, Hazlet, Holmdel and Middletown. These towns are in close proximity and have soccer fans and youth soccer teams.
5. What were your inspirations in terms of other existing teams?
I got inspiration from Detroit City FC, a club playing in the NPSL drawing 15,000 fans. That's amazing. When I saw that Kick video on Kingston Stockade FC, that's when I thought why I can't I start this in my local community. Dennis Crowley's medium posts have been a help as well. Thanks Dennis!
6. What have been the best resources you have used for starting the team up?
The best resources have been talking to other clubs and learning more about starting a club and what other clubs are doing. The soccer world always has new ideas and it's great to talk to like minded people.
7. What are you goals for the team, in the near term?
The goals for Monmouth Generals FC is to promote the club in the local community, so they can support their local team. We want to grow our brand over the next couple of years and hopefully we can take the club to the next level.
8. The Monmouth Generals is in interesting brand – what inspired the name?
Monmouth Generals FC is named because of the Battle of Monmouth which was an American revolutionary war fought on June 28, 1778 in Monmouth County, New Jersey.
9. What else should the readers of Midfield Press know about your club?
If you want to learn more about the club visit our website monmouthgeneralsfc.com. We will have announcements to make over the next couple of months.