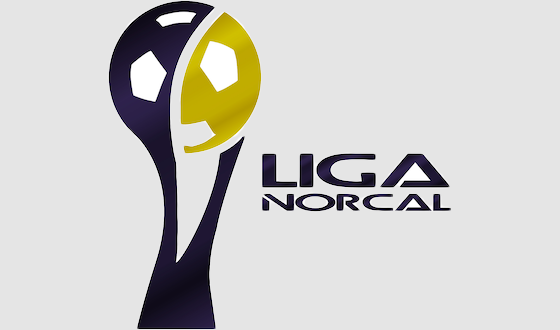 NorCal Premier: LIGA NorCal Director Cris Gilmore
Opportunities and access to strong adult soccer playing opportunities is available in some communities, but in many others it may not be. This is an aspect of the game that Director of Adult Soccer for NorCal Premier Cris Gilmore is trying to grow and develop. NorCal Premier Soccer is an organization that oversees and facilitates interaction among soccer communities in Northern California at all levels from youth through adult. NorCal Premier Soccer offers course clinics and more to players, coaches, and referees of all levels. Recently the adult league, currently lead by Cris, went through a re-brand to become the Liga NorCal, an adult league that hopes to grow and have teams from communities thoughout the area.
Midfield Press spoke with Cris about NorCal Premier and the Liga NorCal, as well as his upbringing and background in the game and what he does at NorCal Premier as the Director of Adult Soccer and a head coach in the Player Development Program.
.
MP: Can you start by talking about your background in the game and how you then got involved with NorCal Premier Soccer? I understand you had a playing career in Europe. How did you become involved on the coaching technical side?
CG: I grew up in Southern California playing for Cherif Zein and Afshin Ghotbi in Pasadena, California. They instilled the love of the game in me and I was fortunate enough to play on a bunch of travel teams, traveling to Costa Rica, Australia, New Zealand, Fiji, and numerous European countries. I received a deeper understanding and greater love for the game of soccer and how it connects people. It really shaped me.
I then played high level college soccer at Ohio Wesleyan University for Jay Martin. We competed in 3 national championships. Jay recruited great players and created an enjoyable competitive environment. Like any American boy who finishes college, I had to go and get a job. So I moved to Hawaii and landed an advertising job. But then, a pro soccer team, The Hawaii Tsunami, was formed and I signed a contract with the team.  All my teammates were pursuing their professional careers around the world in different leagues and playing in the US during their offseason. I realized this is what I wanted to do, so I quit my job, packed my backpack and went to Denmark, Finland, and then Holland. While I was in Holland playing third division, I heard about the infamous coaching school they had at the KNVB. You actually have to try out to make it at their coaching school. I went through a two-hour training session, showed my skills, and then had a 15 minute interview. Only 5 people make it, 15 get put on a waiting list for the next year, and the rest get sent home. I was fortunate enough to be one of the 5 and started the 6 month course 2 weeks later. It was all in Dutch, so I had to spend hours and hours translating my books and notes. I received high marks at the first course and they invited me back for the next course that took an entire year to complete. I was with current and former pros and national team players and my instructor was the current technical director for NEC, Nijmegen. It was such a high level and after that I had numerous Dutch clubs seeking out my services. In 4 years, I coached numerous age groups and also became a coaching director before I made my way back to the States.
I felt I had gotten to the point in America where I was playing at the highest level, before MLS, and I just felt I wasn't learning or getting any better. So it was great to take all the Dutch secrets and make them part of my own and then bring them back to America. With a greater understanding of how and what to coach, my game elevated tremendously.
When I got back, the college game seemed to be where the jobs were at. I coached at San Jose State for three years and I started working at a youth club in the Bay Area. My wife and I built up this club in an environment similar to Holland from 1 team to 3 teams to 5 teams and so on. We started hiring coaches and just started building something that we believed in. I then moved to the East Bay to work with Mustang Soccer Club. I've now been in the Bay Area working with players of all levels for the last 17 years, sharing my knowledge and developing kids the right way.
I started with NorCal, during our inception, coaching in the Player Development Program and continue to do so today. I also am currently the Director of Adult Soccer for NorCal Premier.
MP: Can you talk about the history of the League and organization? When was it founded and what is its mission? It seems to be focused in youth and coaching development.
CG: When we started this 14-15 years ago, there were so many restrictions that made it difficult for players to develop. It was really hard to change clubs, it was really hard to get guest players from your own club. The seasons didn't last very long. There was a long period where kids didn't have a place to compete and develop. So NorCal created a much needed developmental structure, a longer calendar with soccer on a year round basis. We put like-level competition around like-level teams and regionalized competition so that players didn't get frustrated if the level of play wasn't where they were, and thus they wouldn't develop because they weren't competing at the right level. Our organization facilitates the levels of competition that are needed for development. And we did the same thing with the State Cup so that there is a true hierarchy from top to bottom. It keeps kids more interested and excited about the game, and again, is best for development.
I think the coaching education piece we offer is one of the most integral parts and something we do well. We need more coaches and better coaches interested in continuing their education to ensure that our players are developing properly and staying current with the evolution of our game. It is staggering how many top level coaches are brought in each year to educate our communities.
MP: How important is it to have all the communities around Northern California connected and how have they responded to NorCal Premier? How important is it to have all the coaches and soccer people on the same page?
CG: The soccer leaders in all the communities within NorCal recognize it as a major benefit, one, for competition, and two, for collaboration. We have approximately 250 charter clubs and have all the competition we need in this region. It's also so beneficial for sharing ideas and establishing healthy rivalries. We are an organization built on working together and are something that other communities around this country are looking to emulate.
MP: I know you attended the United Coaches Convention in Philadelphia recently. What was the highlight of the convention for you?
CG: Obviously, it is great to network, and exchange ideas. For me, the highlight was establishing a relationship with Southern California Premier. They are doing a lot of great things in the adult soccer world and they are trying to do some of the things that we are doing in the youth soccer world. We are working on ways that the two organizations can come together to help each other. They have a well-established adult league while we have a well-established youth league, and we feel we can learn from each other. We created several environments where we brought our coaches together, and worked on a calendar together so we can continue to collaborate and start to create some competitions between North and South.
MP: NorCal Premier recently went to the Netherlands and Germany. Can you tell us a little about the purpose of the trip and what you learned from that experience? I've heard some positive things from a lot of coaches and other people on that trip.
CG: The purpose of the trip was to continue to develop as coaches and learn and experience the best practices of top clubs in those countries. There are so many different departments that make a soccer club work. Everything was first class. Our instructors were Frans Hoek and Andrew Ziemer and they guided us through the process of educating ourselves. We had access to the staff and facilities from 8 different professional clubs. We learned their methods and the inner workings of maintaining a prosperous and long-standing football club. It was also a great environment where we can work as a group to solve soccer problems. It was the perfect place to stimulate dialogue and conversation on coaching methodology. It's also so rewarding walking away knowing the incredible unique experience we had, the relationships we built, and how it can really shape and mold the type of coach you want to be. On these kind of trips, I always take away something and make it a part of me.
MP: The Northern California soccer scene is ever growing and changing. What does the future look like for NorCal Premier?
CG: For me, we are our own soccer federation. I mean Northern California is about the size of Holland. We can be our own KNVB or our own USSF. In a lot of ways, we already are. Our organization has created the fundamental structure from grassroots and outreach to the most competitive levels and my hope is that US Soccer looks to utilize us more and replicate the way we are doing things in Northern California. That's where I see it and I hope to see it happening soon across the country with full seasons, being on a world calendar, having promotion and relegation, dedication to affordable quality coaching education, attention to inner city and outreach programs, better scouting and further focus on sports science related to soccer.   We are already going into clubs and working with their DOCs and providing coaching services to better clubs. This needs to continue and US soccer should take the lead.   Most important, it's about creating better coaches in our community. It's all about helping coaches get better and providing the necessary resources for this to happen. And in the meantime we will continue to make it better in NorCal.
MP: What are your thoughts on what is and isn't working in this country and maybe Northern California specifically in terms of the youth development and coaching development?
CG: We need a federation that is transparent and is being run by someone who has a global view on soccer, someone who has a strong understanding through personal experiences, who has been in our system locally and globally as a player, parent, and coach.
Until we solve the FIFA solidarity fee compensation conundrum we will always be swimming up stream. Our clubs need to be rewarded for their hard work and dedication to producing top players in the pro leagues and they must be compensated. This, in turn, will help fund our clubs and make soccer even more affordable.
Our entire country, all 50 states, would be better suited competing in leagues run from one organization, USSF, with everyone following the same system, same structure under a promotion/relegation system.
Too often I still see coaches with young teams focused on winning and hindering their players development. Top players should be pushed up to older age groups so they are forced to play faster.
1st team soccer should be mandatory with all soccer clubs. An adult team is the final piece missing in the majority of our club environments.
There is so much more and I can go on and on. Probably better to discuss in another article!
MP: What are your thoughts on the growth of leagues like the NPSL and USL around Northern California? Clubs affiliated with clubs in your league, like Academia and FC Davis, are joining the unofficial fourth tier. Do you see that growth working with NorCal Premier as a positive?
CG: As long as there is a place for adults in each community to play, it's fantastic. I'm happy to see these leagues succeeding and happy teams from our league are moving on to higher levels.
Whether they are part of the youth club or they are just on a local adult team, there needs to be places for adults to play. Ideally, our adult teams who don't have youth clubs should partner with a youth club and help a youth club connect that final piece to make it a true soccer club. I would love to see all of these adult teams attached to a youth club and combine resources like utilizing the fields and membership from the youth clubs. Then the youth club could benefit from having the adults around to mentor the youth and maybe even some could become coaches in the club. As well, the adults can help raise money for the youth club, which in turn would lower costs. Most importantly, the best 15-16 year old youth, soon to be adult players, can play against the adults and maybe start to fill rosters when needed. It's so important when younger players are forced to play against adults and this isn't happening enough. They will have to think faster, play faster, and be sharp technically. It's so integral in the development of our youth soccer players, especially ones who want to play at a higher level.
MP: With all the great College soccer in Northern California, what are your thoughts on the potential of the college season being moved to a full season and how does that affect organizations like yours?
CG: It would be great because, as most know, the college game stunts the growth and development of our players. Don't get me wrong, college soccer is an important cog in the wheel. I'm grateful for my experience, but it's not ideal for players on a pathway to the pros.   The new calendar will give them a true training regimen at a very competitive level for a longer period of time. This will start to replicate similarities to the global calendar. As for how it would effect us at NorCal, that is a good question. What I know is college kids go in all different directions during the summer. They always need a place to play to stay fit and to stay sharp and to be ready to go for their season after the summer. Playing in an adult league like ours can be really important for them. I think that with USSF and the NCAA and all the rules, it makes it really difficult and challenging for college coaches to get involved. So it is really left up to the player. Each player has to think when they go home, where do I play? But for some there is nowhere reliable like their youth club to go to, and for me that is wrong. It is really the youth clubs responsibility. If they are calling themselves a club, to service the entire community, that includes the adults and not just the youth. They need to have a team for their college kids to come back to. And when they graduate and they get a job back at home, they need a place to play. I was still developing at 25 when I was in Europe, so these kids who are 22-23 year's old, they need a place to play. It's a shame that we shut the door on them in America. We already have the fields and the infrastructure; we just need a little bit more manpower to do this right. We have Liga NorCal, which is very cost affective, competitive and reliable. Now it's about getting all the youth clubs to understand the benefits and getting them on board and this must be their priority.
MP: You have a new season of the Liga NorCal coming up soon. Can you give the people a short preview of what to expect?
CG: I'm really excited for it. Last year we created something where everyone knows where they can get their adult soccer in NorCal, called Liga NorCal. We had a great summer league, a great fall league, and people are recognizing our qualities. Now we have our up and coming spring league and the Copa NorCal which is an Adult State Cup.   All of our teams involved will play in a 7-8 game spring season over the 2-month season so teams can get nice and fit and ready for out State cup. Our message is that we are community-based clubs and we have a reliable place where our adults can play competitively and our youth can benefit from watching adult soccer. Our clubs offer affordable, high level, exciting soccer for the entire community.
The way the State cup works is that there will be a round robin for the first round, 4 teams in each group. Then 2 teams will advance to a single elimination bracket. It will all be located at the same site in coordination with our youth state cups.   So I'm really looking forward to what's coming up in the spring and there is a $5,000 cash prize at the end. It's for everyone who is and isn't affiliated with us. Any team can sign up and try to win it.
MP: NorCal Premier Soccer decided to publically endorse Eric Wynalda for President. How did you come to that decision? And what about Eric do you like?
CG: I wasn't part of the meeting with the board when they came out with that, so it's hard for me to speak for all of them. For me, when it came out I immediately agreed with it and I, as well, endorsed him early on. Consensus seemed to definitely be there at NorCal as well, so I was very pleased to see us officially endorse Eric. For me, I think that the state we are in and the challenges we have faced are from having non-soccer people in charge. Not one of these candidates, in my opinion, has the experiences that Eric has. Don't get me wrong because there are a couple candidates who also impress me. However, Eric was a National Team player and a professional player in Europe, so he has that European understanding. He has coached adult soccer, coached youth soccer, and has five children who he has seen go through the youth system. He is well spoken, and he knows what he wants. He is very knowledgeable and passionate in seeing the game improve in ways we know is possible. He is on the same kind of mission that I have been on, always trying to make us better in this country through education and dialogue, and we are sick and tired of some of the decisions being made that have slowed down the development in this country.
MP: Anything else you would like to tell the readers about either yourself or NorCal Premier Soccer?
CG: I think the biggest priority is to look at your community and if they don't have a first team or an adult team, ask what can you do to make it happen. Everyone in the soccer community can and should be involved. Encourage the board to have a team so you or your kids can go watch a match. The kids can learn from adult players who have walked in their same shoes. Ask the club, why don't we have a first team? What are we going to do about our college kids when they come home? Some of these players we have been training at the club for more than 10 years and how can we shut the door on them? Maybe even our Moms and Dads that used to play, and want to get their fitness back and we should provide a pathway for them.   Most importantly, our 16-17 year olds who really want to be playing at a higher level and just need to be playing against higher competition.   Did you know that 85% of the Champions' League players were playing first team football by 17? This is what I mean, it's right there, the writing is on the wall. Youth players develop playing against adults. You are not a true soccer club until you cater to the entire community, the adults and the youth. That's my mission and that's what I want to see happen.