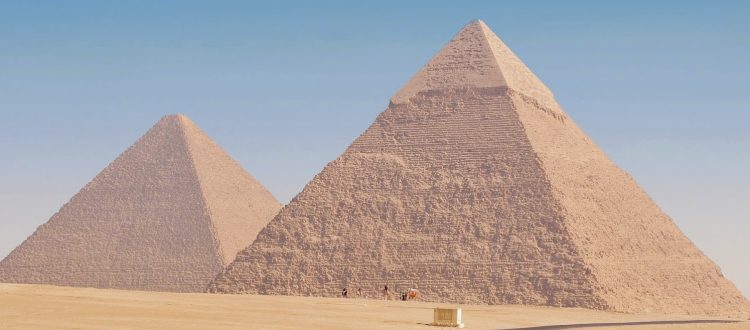 Parallel Pyramids: The Future of America's Diverging Soccer Structures
In January of 2017, US Soccer announced the divisional co-sanctioning designation of USL and NASL as D2 leagues, surprising many by simultaneously acknowledging USL's ascendancy and at the same time demonstrating mercy towards NASL and forestalling its extinction.  The unfortunate byproduct was leaving an entire division level vacant. Months later, it's retrospectively clear that despite the decision's unusual nature, the sanctioning was yet another step along diverging paths for two very different systems of soccer organization in this country.
This co-sanctioning of NASL and USL into Division 2 status, coupled with news of forthcoming leagues (USLD3 and NISA) in Division 3, demonstrates two significantly differing and continually diverging perspectives as to how to organize professional American soccer. In addition, the amateur Division 4 shares a similar design with PDL within the USL system, and NPSL / UPSL following the NASL and future NISA approach.  On one hand, MLS and USL have instituted an American baseball concept of top-down farm-system structure predicated upon by single entity and franchise models, supported by a robust development league in PDL. On the other hand, NASL and NISA will feature a more international type of promotion-relegation system supporting a bottom-up model that rewards individual clubs within a framework of an association between multiple leagues.
As the two systems continue to develop, they will likely continue their conceptual divergence. The almost irreconcilable differences in opinion and approach between the two systems is such that this nation is ripe not only for a co-D2 divisional sanctioning but perhaps two parallel pyramids.  It's obvious both systems have their corresponding advantages and drawbacks, but at the end of the divisional day, does it really have to be one system or the other? Can the two approaches really not coexist? Considering the staunchness of both sides and the entrenched nature of their respective positions, a logical question must be asked in the form of an old trope:  Why not both?
So what characterizes the two divisions? Why and how are they different?

The USL / MLS Model (#PathToPro)
Top-Down: An American Baseball Model, styled somewhat after the MLB Farm System
MLS is the best league in this country and the top of the #pathtopro system, at this point such a fact is unassailable. USL has also come quite a long way off the back of it MLS affiliation, having just risen to a divisional sanctioning of two up from its previous status of three. Nevertheless, the fact remains that with the presence of B teams, it is clear that becoming the nation's top alternative to MLS is the extent of the league's ambitions, at least for now. USL is, therefore, the clear second division on the top down side of the pyramid, with a complementary D3 league announced in the spring of this year, starting in Spring 2019. How that additional USL pro division will relate to its D2 counterpart remains to be seen; whether it will take a page out of the international model and implement promotion and relegation between the two, or if they will be strictly segmented is as of now unclear. Either way, USL will take up the two adjacent professional slots under top ranked MLS.
Below the two USL professional leagues lies yet another USL operated league: the Premier Development League. PDL currently makes up one of three semi-pro USSF division four leagues, the others being NPSL and UPSL. PDL is perhaps the slightly more prestigious of the two, often drawing superior college talent due to ongoing communication with NCAA stakeholders. However, the league's stricter rules, higher turnover from season to season and greater emphasis on developing players has been considered a hindrance towards gathering larger attendance numbers.  Essentially, PDL represents no more than a temporary stop on the player pipeline towards the top level. PDL's status as summer league, with its players participating in college soccer for most of the year, cements this marginalization relative to the higher USL leagues and the NPSL or UPSL, whose roster composition flexibility has allowed it to explore potential full-season options. As a result, PDL exists as a limited but essential step in the farm system; its clubs only real purpose being to further develop players. Best exemplifying the differences between the two leagues, the Michigan Bucks and Des Moines Menace of the PDL are consistently behemoths of sub-professional soccer with some of the nation's best amateurs, yet less successful NPSL clubs like Detroit City or Chattanooga FC draw much of the attention and fan support paid to the division four level.
MLS employs a system different not only from other American leagues but also most other world leagues. Characterized by rigid yet arbitrarily changed roster rules, MLS operates within a franchise system with no promotion relegation. Teams are promoted or created via an expansion fee, player contracts and intellectual property are owned by the league and operational control is centralized at the top level.  Additionally, the general MLS approach is generally seen as methods developed to avoid mistakes that previously doomed American soccer leagues, and it has been extremely effective.
The single-entity franchise system found in MLS is common in many American sports, but is almost unheard of in the rest of the world. The only other major nation (excluding Canada) with a main league lacking promotion-relegation is Australia and given the pressure on the FFA from lower league clubs, that might not be the case for much longer.  Furthermore, with Australia containing a population of only 25 million people in comparison to America's 320m+ it becomes obvious why a single top division cannot satisfy the United State's professional soccer desires. It is also important to consider that in Australia the sizable population centers are all contained within a small geographical area on the coasts, primarily the southwest and east. In America, the population is dispersed enough throughout the whole country that a league with even 30 teams couldn't possibly satisfy the demands of a nation with over 34 cities possessing more than half a million residents and 53 metropolitan areas containing over a million.  This is partially where USL comes in, covering the markets that MLS can't or won't. While many of the "2" teams exist as extensions of the primary MLS entity, the majority of the independent USL franchises are often present in smaller cities that wouldn't likely be homes for the "Big 4" professional franchise sports that MLS generally targets. MLS needs USL to prevent a full-scale Australian-esque soccer revolt, but USL also needs MLS to lend it both credibility, stability and top players. In that sense, the two leagues have a symbiotic relationship.
This relationship has been critical for both leagues: through their well-publicized affiliation partnership, both MLS and USL have prospered. Faced with the threat of an upstart, ambitious NASL, MLS and USL partnered in 2013 to overcome the common enemy threatening their respective ambitions: MLS's place as the sole first division league and USL's goal to be the most stable lower division league under MLS.
Together with MLS, USL has successfully navigated the 2010 NASL defections that once threatened its very existence to now reverse the roles, become a division two league, and leave the now eight member NASL on the brink of collapse (Editors Note:  The NASL has since announced 2 expansion teams for 2018, and has hinted at more to be announced in the near future.  For up to date info on these developments, see Chris Kivlehan's Expansion Tracker)
The relationship between the two leagues has not been one-sided though, as MLS has benefited two-fold from the USL partnership. Through their relationship, MLS has recovered from their disastrous reserve league operations and created a stable professional player pipeline for draftees and prospects.  As a result, USL has provided a perfect platform to facilitate the developmental leap from Academy to full first team football for both MLS reserve teams and independent sides. The two perfectly complement each other. The growing USL framework encompassing the PDL, the D2 league, and soon a D3 league, will provide a pathway for future MLS players while allowing USL access to the top American based talent.
This cooperation has established a developing framework paralleling that of Major League Baseball and its minor leagues. In this emerging "#pathtopro" system, prospects travel up the pyramid but the teams do not. The top division sustains the lower divisions and the lower divisions both incubate top division talent and satisfy other markets' demand for professional teams.  The well known MLS-USL affiliation system has seen MLS clubs adopt USL affiliates for developmental loans, benefiting both MLS prospects in need of game time and USL teams in need of enhanced talent. Additionally, with some MLS franchises owning and operating USL clubs with others establishing hybrid affiliates with rosters assembled by the MLS club, the leagues have increasingly become more intertwined, incubating not just players, but coaches and front office staff.
However there is a downside to this design, especially in recent years, with MLS teams increasingly opting to establish B teams rather than affiliate with a USL club, independent USL clubs are progressively being bypassed and marginalized when B teams acquire USL standouts without any intention of promoting them to the first team. MLS reserve sides have often "hoarded" talent, and have begun demonstrating on-field superiority over many USL indies. It seems many USL independent clubs are being overwhelmed by the vast resources of the MLS sides due to the lack of need for promotions, marketing or ticket sales, and a fan unfriendly midweek playing schedule that would otherwise dominate budgets and venue costs. Thus, the successes of MLS reserve sides seems to be yet another step towards a true farm system, with an MLS chokehold over USL and the whole soccer landscape.
Contradictorily, in a certain sense, it seems as though MLS is progressively exerting further control over USL, the opposite also strangely appears to be true. While MLS and USL have a comfortable partnership, more ambitious USL teams have sought promotion to MLS via traditional American buy-in expansion, thus satiating their personal aspirations. Additionally, with the PDL controlling the direction of non-drafted talent, USL could, in theory, choose to funnel some of their more professional ready stars into their league, rather than developmental squads, should there be a rift in their relationship.  This raises the question of when MLS inevitably reaches its maximum number of teams, what happens then? USL teams will either have to be content with remaining in the nation's second division or switch over to the NASL's ambitious but as yet unproven promotion-relegation system. This is dangerous for MLS because USL essentially owns all the developmental pathways and infrastructure under MLS outside of the USSDA, and a USL upheaval in concept could create a mutiny and attempt to claim division 1 for itself. So without further MLS expansion, is this system propping up MLS sustainable? Will teams abandon the system when they realize they're cemented in place?
A number of similar vertical mobility issues have plagued other American minor league sports for decades, and will likely do the same to USL post-MLS expansion. Yet despite all these issues, minor league teams have continued to exist, and a large reason why lies in the appeal of young prospects. The public's desire to catch a glimpse of the next big thing saw people flock to watch Bryce Harper play baseball for the Hagerstown Suns and will see fans attend USL fixtures to catch a glimpse of US Soccer's next Andrew Carleton or Christian Pulisic. USL's strength in developing MLS's top prospects so far points to its continual success and the success of the whole system. For at the crux of the system, the #pathtopro model is all about developing the most talented players possible, while remaining profitable at the league level.
One of the most crucial components of a professional club is the academy. American youth soccer is beginning to mirror this parallel pyramid.  Since its establishment in 2007, the US Development Academy has been the preeminent source of American soccer talent. Excluding Toronto FC, all MLS clubs have or will establish academies with teams in the USSDA alongside select independent youth soccer clubs. However just like USL with MLS Reserve teams, increasingly there is a manifest disparity in the Development Academy between the MLS and independent clubs. MLS teams attract the best talent, both managerially and player-wise and can far exceed the independent clubs in quality.  While the USSDA does not operate on a "pay to play" model, there are fees, and travel is paid for by the club directly, which must somehow recoup some of their costs.  With 15 to 20 "away" games, families of academy players can expect to fund a large portion of their own child's development through their own personal contributions to the clubs or via scholarship.  Like most academies, insufficient funding can lead to a player being forced to find development outside of the system, and out of the talent pipeline.
The players from the Development Academy that don't go straight to MLS through USL, head to NCAA division 1 men's programs and then the PDL before potentially USL and MLS.
The #pathtopro model starts at the Youth Level with the US Development Academy. Players either compete for independent youth clubs or the academy sides of professional clubs, mainly from MLS and USL as the DA continues its growth. Depending on the ability and affiliations of the player in question, the prospect either heads to college soccer and the PDL, or if they're good enough, straight into USL either for their MLS club's B-team or affiliate or alternatively their own USL club's first team.
When examining the typical professional prospect who can't make the immediate jump into USL, the PDL is an inevitable destination. This league is more focused on youth development than its division four peers and has more of a draw for top collegiate prospects. Where NPSL teams are largely based on their brand identity and often located in potentially more lucrative markets, PDL teams operate very much like A and AA Minor League Baseball outfits. Furthermore, many MLS clubs are attempting to control the entire development pathway and professional soccer market within their state, exemplified by moves like the Portland Timbers' relocating their PDL team in a different region of Oregon, and the Seattle Sounders moving their 2 team to Tacoma. This trend is reflected in MLS homegrown rules, which encapsulate huge regions of the country that wouldn't necessarily be considered strictly in the market of an MLS team.  PDL, unlike the NPSL, is certainly less of a destination league and more of a platform for players to push on to USL. The final resting place for many professional players, USL also serves as a potential stepping stone for the best MLS players. The best MLS players will also spend time to bridge the gap between the Development Academy, the PDL, and MLS. This clear set-out developmental pathway of feasible developmental progressions clearly constitutes the system most dedicated to developing high-level talent but at the same time it doesn't necessarily need to be or should be the only system in American soccer.
The NASL / NISA / NPSL / UPSL Model (#ProRelforUSA)
The #pathtopro system is a well-engineered pathway for players to move up and down according to their ability, but not similarly for clubs, and that's where the developing #ProRelforUSA model differentiates itself. Indeed as MLS and USL have been developing their farm system framework, simultaneously a more hands-off approach has developed with NASL as its top division. This system favors the European and continental models of promotion-relegation, independent decentralized clubs, and significantly more lenient roster rules. Encompassing NASL, and the newly announced (but still pending sanctioning) third division, NISA, as a potential bridge between the two, perhaps joined by an additional number of regional and aspiring national leagues below and adjacent to NPSL, this promotion-relegation model seeks to directly oppose the regimented minor-major league system of the MLS-USL partnership.
Examining the Pro-Rel system's structural framework, it's clear this model necessitates further development as compared to the USL-MLS system. Where MLS and USL alike have been expanding, NASL has faced significant instability, even if NPSL and UPSL continue explosive growth. While NPSL may be blossoming as an amateur league, clubs have a huge financial divide to overcome between their amateur status and the system's highest professional division, NASL. If this pyramid's goal is eventually to implement merit-related promotion-relegation, such progress for high performing lower division clubs must be feasible. In order to facilitate a long-rumored promotion-relegation link between NASL and NPSL or UPSL, at least one intermediate step was necessitated: enter Peter Wilt's upcoming D3 league, the National Independent Soccer Association, or NISA. One of NISA's stated missions is to pursue promotion and relegation with a suitable D2 and D4 league, something that both NASL and NPSL have previously hinted at.  While the UPSL has already implemented pro-rel within their leagues, it continues to grow in stature.  Both the NPSL and UPSL can create a pathway to promotion by altering their structure through the USASA sanctioning body, potentially providing a full year option mirroring the division three professional leagues.
The #PathtoPro system prides itself on a series of limitations and structural requirements that contribute to the overall stability, growth and development of their respective leagues. Conversely, on the #ProRelForUSA side, the top division and the system as a whole is predicated upon more laissez-faire policies. The differentiation in approach and budgets has characterized the NASL as a more confederation of teams, similar to its original design (1968 to 1984).  The leeway afforded to clubs within the system may appear curious if not foolhardy from a long-term business perspective (in the past it endangered American soccer leagues like the old NASL) but when you examine the philosophy behind the league as part of a system, it's apparent why this is the preferred approach. Key to this way of thinking is the notion that a truly open system doesn't collapse, and the NASL has a foundational role in that design. In the hands of a laissez-faire promotion-relegation system, clubs who overspend beyond their means do so on a limited basis, hoping for a reward of enthusiastic support from both fans and business partners, or the negative consequence of failure to capture results on or off the field, resulting in relegation. However, this provides opportunity for other teams to take their place both in their league and in their market. Clubs can fail, but not collapse as they do in a closed system, as there are financial safety nets created by the size and strength of the overall league structure that an open system provides. Bolstered by an exclusive and extensive research report by Deloitte, one of the biggest proponents of pro/rel can be found in Ricardo Silva, owner of Miami FC. Recently, news of his recent 4 billion dollar media rights proposal to MLS on the condition of instituting promotion and relegation between MLS, USL, NASL, and prospective D3 leagues, Silva changed the status quo. In the NASL, he displayed his ambitions by spending sizable transfer fees on players within the league like 31-year-old Richie Ryan. While the fees being bandied about by Miami subjected them to both laughter and scorn from those inside and outside the league, the moves underlined what really is the ethos of the NASL system; that it's the discretion of the owner and the club to determine what they think is the best way to run their club, not the league.
This is an attitude mirrored all the way down the structure, as evidenced by Peter Wilt describing how some potential NISA owners had been interested in the impending USLD3, yet upon further discussion, many stated they didn't like the top down regimented structure, and that they were looking for an alternative. Likewise, NPSL and UPSL have offered a differing approach to that of the top-down PDL, by offering a more semi-pro approach, with no roster age limitations, or pay restrictions.  That distinction rings true for the unsystematic structure as a whole, providing enhanced freedom for the clubs.  Unfortunately, a promotion-relegation system that is fully adapted could consolidate big powerful clubs within the US soccer structure, much like in England or Spain. Conversely, big spenders within the top echelons of the league could begin supporting strong but closed youth academy programs. However, it could also mean opportunity for more fiscally responsible and innovative clubs to approach lower division teams as a talent base, through adequate compensation and transfer fees. Both directions allow for teams to determine which method works best for their business models, whether it be home grown or scouted talent.
If the current US soccer pyramid were to remain static, the divisional layout would be relatively straightforward and easy to predict. However, in the actual structure in which promotion-relegation would be embraced, the design would immediately become more opaque. In the ProRelForUSA model, the top division is clearly NASL with NISA as the logical fit underneath. However Joe Barone, the commissioner of NPSL, was less enthusiastic of this, saying of NISA: "Do you think US Soccer will want to start another league from scratch?" While it seems the logical second league in this structure, it's being met with skepticism across varying camps from Barone to the Twitter famous Ted Westervelt. If NISA isn't the surefire second league under NASL, then the levels underneath the professional leagues are even more up for grabs, up for debate, and up in the air. Among the options are UPSL, NPSL, or even a new conglomeration of various regional leagues under the direction of the US Adult Soccer Association (USASA). NPSL are the most visible of the options, but in their current form as a summer league, serving as the adjacent step to a full year professional league in a Pro-Rel system is out of the question. Although with a move to develop a full year calendar in the works, NPSL looks set to be the favorite for this role.  As an alternative, UPSL has the schedule component nailed down but not the visibility, stability or notoriety. While UPSL has been developing at a rapid rate from its obscure western regional league origins, to nationwide and widespread awareness in the American soccer community, its clubs still fail to draw the attention or attendances present among the top clubs in NPSL. A key factor is if UPSL's top clubs continue to perform well in the Open Cup and grow their brands, they could very well draw parallel with NPSL as a #ProRelForUSA's third tier league.
The third option, the USASA assembled structure, represents the wildcard of the bunch and the potentially most intriguing. John Paul Motta, president of USASA, has stated publicly and repeatedly that a series of organizational possibilities are currently being put forward and discussed. Reportedly, this setup constitutes uniting a series of regional leagues spanning across divisions, something American Pyramid Blog covered back in 2016: referring to such a system as a RegionalLiga. The possibility of uniting the various notable regional leagues like The Gulf Coast Premier League (GCPL), The Premier League of America (PLA), and The Evergreen Premier League (EPL) under one umbrella as regional leagues promoting into a national division like NPSL or UPSL or even a new one formed by USASA represents a very shrewd and effective option. Due to the USA's geographical size, non professional league travel is incredibly important to consider in constructing a structure similar to that of Spain, England, or any nation that also regionalizes its pyramid. It is within the realm of possibility that the pyramid could finalize itself as such:  NASL with NISA underneath, and then a full year semi-pro NPSL as the system's third tier league. Beneath that, a parallel full season UPSL and partial season NPSL, offering two potential low-cost options for clubs, and offering an option regarding a club's scheduling preference following relegation from full year NPSL. Then as the fifth tier, a variety of regional leagues directed by USASA, thus providing a full pathway all the way from regional amateur, to national professional.
The MLS-DA system is a well-paved developmental pathway that nurtures many of the best players in this country. The question is where do NASL and NPSL fit into this youth soccer equation? The short answer is: they don't. This is where the newly introduced Elite National Premier League (ENPL) comes into play, bringing some order to the chaos. As a result of the USSDA's newly formed Girl's DA encroaching on the girls soccer territory of the Elite Clubs National League (ECNL), the organization partnered with US Club Soccer to create the ENPL, starting play in 2018. The ENPL will adopt a familiar hands-off approach in working with their clubs, as opposed to the DA's top down developmental mandates and policies. This more relaxed approach in ENPL's philosophy aligns logically with the ethos of the ProRelForUSA pyramid. As the ENPL attracts clubs with a wish for more autonomy, then they need look no further than teams that are ideologically at odds with the Development Academy themselves. These organizations could ultimately work together and move to embrace the solidarity and training fee payments found in the rest of the world, helping to eliminate the pay to play model in US youth soccer.  This singular accomplishment could potentially change the entire business culture of soccer in the United States, advance our national team, and develop the pro-rel system past that of the MLS-DA system.
Conclusion
The two systems already isolate themselves from each other of their own volition, so why not let them operate pyramids independently instead of battling each other for supremacy? Ideally, battles for superiority can be confined to on the field meetings in the US Open Cup and a Champions League within CONCACAF. This permits MLS and USL to continue what is already the best framework for developing players in this country, and clubs in the promotion-relegation pyramid finally have the upward mobility that so many have called out for, while still serving an existing and untapped resource of talent.
When NASL and NISA fully populate and have implemented promotion and relegation, US Soccer should embrace the Indian model of co-D1 leagues. A suggestion for the future would be that the Champions League slots would be determined by the winner of the NASL, MLS, and the US Open Cup competitions. In this scenario, MLS clubs don't have to experience relegation, USL clubs can benefit from their existing affiliations, and promotion relegation advocates finally get a system where clubs can rise from regional leagues to national prominence. Two parallel pyramids represent the solution to the developing ideological battle, providing a lasting peace to this ideological conflict.