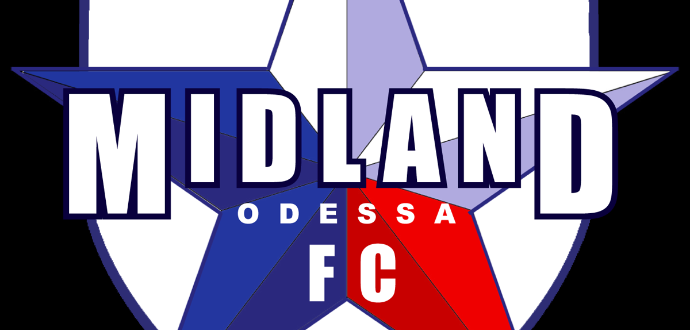 The NPSL South champion Midland-Odessa FC (The Sockers) defeated the Midwest champion Le Rouge of Detroit City FC on penalty kicks this past Saturday 0-0 (4-2) to earn the right to go on to the National Championship against the Northeast champions, the Elm City Express…then all hell broke loose.
Midland-Odessa, who since the beginning of the playoffs, had lost 14 players, reducing their roster to the 16 men who showed up in Hamtramck, MI, this past weekend to play. 13 of those 16 players are college players. The NCAA has a rule that states when a team is beginning their preseason schedule, they can recall their athletes, and all college athletes have to be recalled at a certain time, unless the school allows its players to stay. It's the reason why so many deep teams sometimes fold in the end, because their talented forward/midfielder/etc. has to go back and finish school. This rule applies to the NPSL, as well as the PDL. The difference is, the PDL's season ended this past weekend. Midland-Odessa, a PDL Club until this season, seemed to have forgotten the date, or just lost track of it.
Midland-Odessa had three eligible players for their championship game going forward. The coaches knew it. The players knew it. (Some of) the fans knew it. The general thought among the players after their semifinal win was "We really just wanted to play one more game." When they found out Elm City had beaten CD Aguiluchos 2-0, a lot of the players laughed and said "I guess they're sending that trophy to Connecticut." Head coach Matt Barnes basically felt the same way.
"Hopefully, we can work something out with the NCAA and the league, but I don't know."
There were swirling rumors that if Midland-Odessa couldn't play, they would potentially send Detroit City FC instead, and seeing as the match officially ended in a draw, it would make a sliver of sense. It was universally panned as an idea with even the most hardened fans saying it wouldn't be fair.
Elm City proceeded to post about tickets going on sale up until yesterday when they took their ticket sales link off line due to "technical difficulties". This gave way to there being something up. Up until that point, the general thought going forward was that Midland would somehow scrape the bottom of the barrel to get enough players to play Saturday in New Haven, CT.
It was announced today, that in fact, that is what will occur. Midland-Odessa will field enough players to travel to New Haven for the final against the 5th seeded Elm City Express. The game with start at 8:15 on Saturday. Tickets will be available through Elm City's web page.