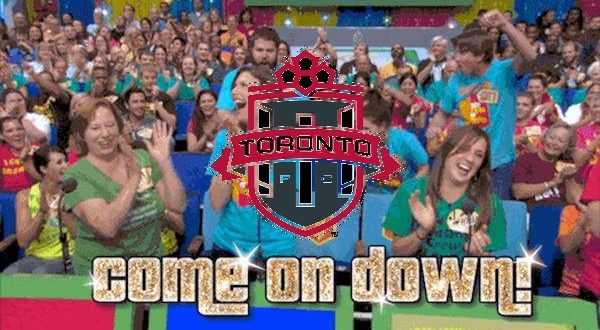 Toronto FC II, Come On Down!
Ottawa Fury will host Toronto FC's little brother in their home opener this Saturday and we've got everything you need to know about the Southern Ontario club.
A Bit Of History
Toronto FC II joined the USL in 2015 as the academy team of MLS side Toronto FC. They have finished 11th and 13th in 2015 and 2016 respectively and have failed to win more than six games in a single season, although their game plan is somewhat different from Ottawa.  While Dalglish has been building a squad in Ottawa to win a championship, Toronto FC II's main focus is development of young players for their parent club as they try and find a balance between player growth and winning. The two clubs have faced each other a few times in pre-season matches but Saturday will be the first competitive match between the USL's two Ontario clubs.
Canadian Content
Toronto FC II, working as an academy, has a roster that is heavy on young North American talent.  Among the young Canadians on TFCII's roster is Anthony Osorio, younger brother to MLS regular Jonathan Osorio.  While there may not be many familiar faces among the TFCII roster, you'll likely get the chance to see one or two players who could go on to have successful careers for club and country.
Taking Advantage
It will be important for Ottawa Fury to use their experience to take advantage of Toronto FC II's lack thereof. So far this year Toronto FC have a record of 1-2-1, allowing four goals vs Tampa and three vs Orlando.  While Toronto have allowed seven goals in their four matches so far this season, they have only managed to score twice, meaning Fury may be able to push forward in the attack. If Fury are going to find their scoring ways this year, Toronto FC II could be the team to guide the way.
In The End
There is no doubt it will be a great atmosphere at Lansdowne Park on Saturday afternoon and there will likely be no love lost between Fury supporters and Toronto's mini-reds.  Ottawa will be hoping to build upon their win last weekend vs Richmond against their Canadian foes in what has the potential to be a high paced, high energy affair.