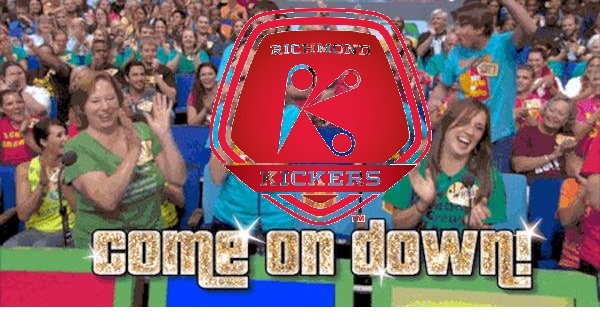 Fury's Next Opponent: Richmond Kickers, Come On Down!
Ottawa Fury will visit Richmond Virginia to take on the Richmond Kickers this weekend. It will be Ottawa's third straight away game to start the season before they finally return home to Ottawa for their home opener next Saturday. Fury will be looking for an important result today to avoid returning home without any points.
A bit of History
Richmond was founded in 1993 and is one of the oldest continuously run clubs in the US. Their manager Leigh Cowlinshaw has ensured Richmond are regulars in the USL Playoffs. He has been in charge of the club since 2000, and was a player from 1993-1999 – that's some club loyalty!   Under Cowlinshaw, the Kickers have become Giant Slayers, defeating multiple MLS teams in US Open play and advancing through multiple rounds of the domestic cup on a regular basis.
On The Road Again
I just can't wait to get on the road again… Ottawa Fury players will no doubt be excited to get this game out of the way, however it will take a lot of focus and determination to get past a gritty side like Richmond.  Playing on the road isn't always easy, as Dalglish's side have found out so far this season.  Earning even a single point on the road is an absolute must for Ottawa if they wish to avoid returning home after a three match road trip with zero points.
Familiar Faces
There are plenty of names and faces that Fury fans will recognize in the Richmond roster this season.  Former Fury keeper Marcel DeBellis is currently the number two keeper for the Kickers, while former defender and Canadian defender Mallan Roberts is also part of the squad.  Former Fury striker Oliver Minatel joined the kickers in the off-season from Puerto Rico in the NASL, while Maxim Tissot is currently loaned out to Richmond from DC United.
Staying Organized
Richmond are going to be a tough test for Ottawa Fury are they are going to need to stay organized if Fury wish to take any points from the match.  Being organized defensively will be import for Dalglish's side if they hope to keep Richmond off the score sheet, and Fury's strikers will need to be on their game if they are hoping to get past a strong Kickers defence.  It will be important that Ottawa sticks to the game plan and keeps mistakes to a minimum as Richmond take advantage of mistakes and punish their opponents.
Early Kick Off
The match will kick-off at 5pm est on Saturday, meaning there will be a slight over-lap between Senators playoff hockey and Fury's USL campaign.  The match will be streamed live on the USL YouTube channel worldwide, and available in Ottawa on Rogers TV and CFRA.  Also ensure you've got your tickets ready for Fury's home opener on April 22nd vs Toronto FC II.  It also an early kick-off, at 2pm!