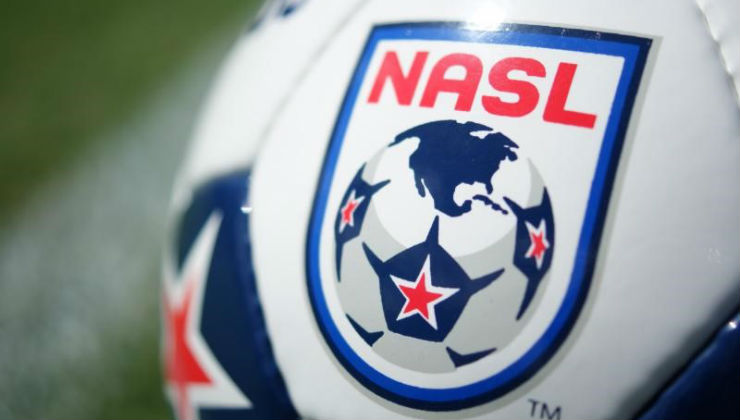 NASL Can Survive, Rebuild, & Thrive With D3 Sanctioning
After 5 fairly successful seasons in North American soccer, the NASL has hit hard times this year. With one club leaving for MLS (Minnesota United FC) and two more joining the USL the NASL is left with 10 clubs. In addition, Rayo OKC may sit out next season and the Ft Lauderdale Strikers are in financial trouble and seeking new investors and/or owners. The New York Cosmos are also having financial issues and are up for sale by their owners apparently. There are rumors that more clubs may still be lured to USL before things settle.
The league needs 12 clubs and to meet the time zone requirements for those clubs to maintain the D2 sanctioning that its had over the last 6 years .With this looking unlikely the NASL could either receive a waiver to maintain D2 status for 2017 or fall to D3 sanctioning. USSF standards for D3 sanctioning require a minimum of 8 clubs although a waiver could be granted for a lesser number by USSF.
The D2 and D3 designations are basically meaningless in the current US pyramid that has a lack of Pro/Rel. The real difference in the D2 and D3 levels is in the type of league models of each circuit. NASL is an independent professional league while USL is a mix of MLS minor league reserve and affiliate teams and a minority of independent clubs. This will not change if they swap Divisional sanctioning levels.
As 2 D3 USL teams have proven, a club can have a high level of success at this level. Although not representative of USL teams overall and the exception compared to most USL teams the league has had a small few who have had quite exceptional success in the form of FC Cincinnati & Sacramento Republic. These 2 teams have proven that the D3 label doesn't inhibit the ability to succeed and they're had strong average attendance's in 2016 (17.2K, 11.5K) in D3 USL while most of the league averaged much less – USL averaged 3439 fans per game in 2016. NASL as a fully independent pro league without reserve or affiliate clubs would likely see their attendance levels maintained at close to present levels (4736 per game in 2016) and with the possibility of increasing them even at the D3 level.
NASL can achieve increased expansion as a D3 league by offering lower expansion fees and league dues than USL to make it a more attractive option to groups wishing to operate a professional independent team. Principle owner at the D3 level also has to have a net worth of $10 million as opposed to $20 Million at the D2 level, another advantage for expanding the league at this level. It would also not be hindered by a reserve/affiliate label. With 4-5 groups interested in starting expansion clubs in the NASL for 2018 (4 of them at the NASL BOG last week) they can rebuild the league and over time reach 16-20 teams before applying to move back up a level in the future, basically doing what USL did the last few years but without turning themselves into a partial minor league with reserve and affiliate clubs.
The possible loss of the New York Cosmos, who if not sold this off-season will not be back apparently, is unfortunate but not necessarily fatal for the NASL. If the club can be sold it could possibly return in a Fall 2017 or Spring 2018 season.
One big challenge for the league now is the need to possibly fast track some expansion/elevate existing clubs in order to get the 8 clubs needed or at least get close to that number to operate for a 2017 season. In 2011 the NASL received sanctioning from USSF at the last minute on February 12th for the 2011 season. If the league survives it may only have a few weeks to put together a final lineup of clubs for 2017. A partnership with NPSL with some sort of inter league play to fill in the schedule and perhaps come up with some sort of limited start to pro/rel with the league and elevate some of their clubs would be an innovative way for both leagues to fortify themselves.
In summary, NASL having to accept D3 sanctioning from USSF if it occurs doesn't have to be the death knell of the league .It can be used to rebuild, restructure, and make the league stable again. There is room and a place in the US pyramid for an independent professional league alongside MLS and USL.