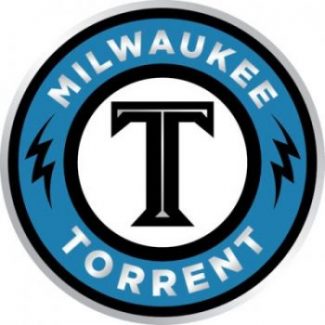 Milwaukee Torrent Brings Pro Outdoor Soccer To Wisconsin
XI Questions With… Milwaukee Torrent
Milwaukee has consistently supported soccer since the mid-1980s, in the form of the indoor game.  The Milwaukee Wave, currently of MASL, drew between 6,000-8,000 fans per match from the late '80s through early 2000s.  While the Wave's attendance has dropped off in recent years, there is clearly a strong market for soccer in Milwaukee.  The outdoor sport has yet to tap into the same success the Wave have historically seen, even when the Wave itself put an outdoor team in the USL A-League.
Andreas Davi started the Milwaukee Torrent up last year to give a professional option to Wisconsin's many soccer players.  Davi is a former head coach of the Milwaukee Bavarians, an institution in Milwaukee soccer since 1929. The Bavarians moved to the Premier League of America recently, leaving the city without an NPSL club.  When NPSL approached Davi about bringing the league back to Milwaukee, it was the nudge he needed to follow his dream of starting his own club.
The primary mission of the Milwaukee Torrent is to create a platform for Wisconsin soccer players to gain experience in a professional environment and advance their careers.  For youth players, this means something to aim towards as they grow up and for players in college it means a platform upon which to gain exposure once they are done with school. Davi has coined the phrase "uniquely different family" as an expression of the culture he is trying to create around the Torrent.
Midfield Press was able to speak with Andreas Davi of the Milwaukee Torrent to discuss the club's past, present and future.
1. How and why was the club founded?
Milwaukee has no professional soccer.  I got on the phone with the NPSL in January 2015.  Joe Barone called me and said Andy I need help.  I said yes.  
There are 3 reasons why I started the club.  First it was my dream to own a soccer club.  Second, the kids here have nothing to look up to in terms of soccer.  You have the Packers, Brewers, Bucks.  The Wave for indoor soccer.  There is nothing there for kids to look to after college.  Third, I wanted to create a homegrown program – you have so much soccer talent in this area due to the colleges in the area. That is why I started the Torrent.
2.What venue does the team currently play in?
We played this season at the Uihlein Soccer Park, which is a soccer specific stadium.  There is nothing around however, so we are moving closer to downtown Milwaukee at Hart Park Stadium.  From a business standpoint this is a better choice because there is retail around, and bars.  It is a 4,000 seat stadium.  It will be a good fit for us.
3. What does attendance look like a typical match?  What was your best attended match and the circumstances around it (including the attendance #s)?
Our attendance went from 300 in our first friendly, to 976 in our last game.  From game to game we got more people.  We believe we will break 1000, our goal is to pass that every game next season.  We sold 518 season tickets for our first season and we expect to sell more next year.  
4. What does the supporter culture look like?
We have two independent supporters groups.  One is The Flood, and the other is the Milwaukee Barons.  The Barons are an independent supporters group that wants to bring pro soccer to Milwaukee and they have helped us a lot.   The Flood was created by fans of the team.
5. Milwaukee has a strong history of support for the indoor soccer game with Milwaukee Wave.  Do you think that could translate into support for outdoor pro soccer?
Absolutely, yes.  I see this with the support we get on social media.  After only being out for one year and only playing one season, our social media following has grown substantially.   We believe with the success we had in the first year, support will grow
6. What is the long term vision for the team?
Obviously, I want year round professional soccer in Milwaukee.  If it is NASL, USL or even who knows what happens with the NPSL, the goal is pro soccer in Milwaukee.  I want to grow the club, and have a second team as a U-23 team.  I would like to have a women's team, and a youth academy.
7. What does the current investor profile look like?
Right now I am the sole investor.  I am doing this out of my passion and we have raised the money needed.
8. Have you spoken with potential investors about moving the team up to USL or NASL?
We should have announcement in the next month.  There are things we need to improve to take things to the next step.  There are investors who have contacted me.  I want to partner with the right investors who want to develop players in the Milwaukee area and not necessarily be focused on bringing a lot of players from outside of the area.  Player development and the club development is important to me.  Our slogan is "Uniquely Different Family."  I am committed to Milwaukee, to the kids who play soccer here and we want local investors.
We believe people should support a team based on what it stands for, rather than the league that it plays in.  People in Milwaukee want an NASL or USL team here, but the club should be more important than the league it plays in.
9. Would the current venue hold up if you moved to USL/NASL or would you need to find a new home?  If so, are there existing stadiums you could use in your area or would the investors need to build a new one?
I think we could use Hart Park Stadium for one or two years.  Hart sits a little over 4,000.  There is no venue in Milwaukee that really suits a team at the USL or NASL level.  Someone would need to create a multi-use facility, with retail and restaurants around it to really maximize the potential for the pro team.
10. We have recently seen informative write ups on the financial and operational aspects of successfully running a lower league team by the owners of the Kingston Stockade (NPSL) and Minneapolis City SC (PLA) in an effort to "open source" a soccer success formula to communities around the country.  Milwaukee Torrent also debuted in NPSL this past year – what are some of the most important lessons you learned and what advice would you give to folks looking to start a similar club in their home town?
Cover your costs through sponsorships.  If you know you need $40,000, then cover that budget with sponsors.  Don't count on merchandise or ticket sale revenue.  We made a profit in our first year because we planned it this way.  We made money through merchandising and ticket sales, but that is a bonus.  We had a six figure budget since we are a pro team, but you could do this in the Midwest for $30-40,000.  The year we went to nationals with Milwaukee Bavarians it was $28,000, since the NPSL reimbursed travel for the national matches.
We have a sports hospital that gave us financial support and provided trainers and doctors. Bars and restaurants close to your facility are good sponsors.  I have a bus coach company as a sponsor. Other sponsors include a bank, a printer, a car dealership and a financial services company.  We had 14 different sponsors.  Some paid money, some were a trade and some were both.  You can reduce your expenses by taking on trades with sponsors.
11. What else should the readers of Midfield Press know about your club?
The Milwaukee Torrent stands for hard work, passion for soccer and commitment to the kids in this community.  We gave $20,000 away for a camp where kids from the Boys & Girls clubs in the greater Milwaukee area for training with coaches from Bayer Leverkusen.   Our fans know that we are a hardworking and honest club.
More on Milwaukee Torrent: