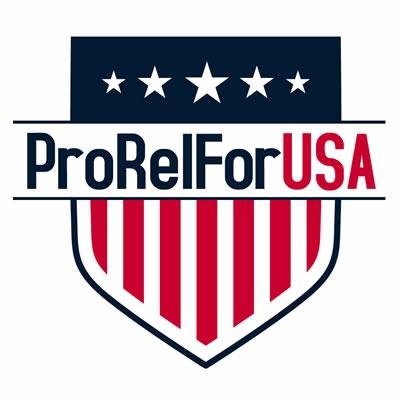 Breaking: Deloitte Report Suggests Promotion & Relegation Would Be Positive For US Soccer
In a report commissioned by Silva International Investments, Deloitte, one of the "Big Four" accounting firms, suggests that the net economic impact of introducing promotion and relegation to the United States club soccer pyramid would likely be positive.  Silva International Investments is an owner in the North American Soccer League club Miami FC.
The summary of the report, attached for download below, suggests that the present model in US club soccer is not keeping up with the increase of the overall popularity of the sport in the United States.  Despite the rapid pace of expansion across Major League Soccer, the North American Soccer League and the United Soccer League, the report suggests that "club soccer in the USA has yet to fully tap into the sport's popularity."
Deloitte reports that the introduction of promotion and relegation would offer compelling benefits:
"Added interest throughout leagues and seasons"
"A driver of increased attendance and matchday revenue"
"Compelling content for broadcasters"
"Motivated ownership at all levels"
"Improved player development"
"Further positions USA as a global soccer" leader
"A structure for the long term growth of the sport"
It cautions the implementation of promotion and relegation would introduce several risks. However, it suggests that those risks should be able to be mitigated with thoughtful planning:
"The quality of soccer of promoted teams"
"The quality of organization of promoted teams"
"Stadium infrastructure of lower league teams not good enough"
"Increased competition will increase costs (e.g. player costs)"
"US leagues may be yet to reach maturity"
"Relegation could be seen unfair on long term investors in a league"
The report concludes that US club soccer has come a long way, but still has a long way to go to reach its potential.  It sees a limited lifespan in Major League Soccer's franchise fee expansion model and sees challenges ahead for the league in terms of increasing broadcast revenue and matchday revenue.  This is partially due to increasing interest in foreign based leagues competing for broadcast dollars.  "The closed league system, while understandable in the context of when leagues were established, may hinder the longer term growth prospects of club soccer – the closed league system is one that seeks to maximise profit for owners and protect a league's financial sustainability. To date however, this model in US soccer is more about loss and capital call minimisation, rather than profit maximisation, struggling to grow revenues and to an extent reliant on expansion franchise fees that have a limited lifespan," according to the report.
Deloitte suggests that promotion and relegation could help drive increases in revenue.  It suggests there is evidence that an open league system can drive more interest, translating into increased attendances and broadcast audiences.  The increased interest in US club soccer brought about by promotion and relegation could drive revenues that more than offset the potential losses for MLS owners.  Deloitte writes that promotion and relegation could drive more investment at all levels of the game, and that would be better for player development in the country, which would ultimately lead to a stronger United States national team.
The consulting firm cautions that US club soccer is not yet ready for promotion and relegation, and that several critical issues must be addressed before it can be responsibly implemented:
"Decisions made on the optimum number of teams in the existing leagues"
"The continued development and stability of a second tier competition to develop clubs capable in management and football terms of joining the first tier"
"Consideration of the mechanism by which long term league investors have their 'equity' protected, at least in the short term, from relegation."
The 7-page summary of the Deloitte report dives more deeply into the topics bullet pointed above and is available for download here: deloitte-sports-business-group-silva-summary-document-091116-1
It is not clear whether Silva International Investments will release the full report.