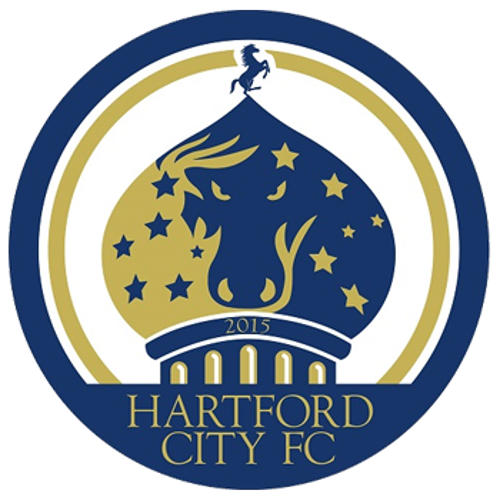 New Hartford City Owner Aims To Make Good On Another's Broken Promise
XI Questions With… Hartford City FC
When the Hartford City FC project imploded last year, it was like a broken promise to the Connecticut city's soccer fans.  The situation seemed full of potential.  The city was eager to have Dillon Stadium, an older facility near downtown, rebuilt and used as a soccer specific park.  That alone is one of the holy grails for soccer projects, and in Hartford the city was on board.  The ownership group seemed ambitious, and spoke of its desire to join the North American Soccer League.  Unfortunately, the worst case scenario unfolded.
Hartford soccer fans like Aaron Sarwar were left disappointed.  Sarwar, an entrepreneur since the age of 18, decided to take matters into his own hands.  The son of immigrants from Afghanistan, Sarwar grew up playing soccer.  He was raised in an entrepreneurial environment as his parents own a popular restaurant in the city called Shish Kebab House of Afghanistan.  For his part, Sarwar became a Subway franchisee and owns an interest in three restaurants. He served as President of the West Hartford Center Merchants Association and ran for West Hartford Town Council. He even opened and sold a restaurant and nightclub in the Hartford area all before the age of 29.  On top of this, he is a newly minted second lieutenant in the Connecticut Air National Guard.  
Sarwar acquired the name and logo for Hartford City FC, and set about to make good on the promise that was broken by the original owners.  He has been working since earlier in the year to bring soccer to Hartford, with the NPSL as the league of choice. NPSL officials confirmed that Hartford City FC is in the final stages of the approval process with an official announcement expected in the near future.
Hartford is a city with a lot of soccer potential.  Situated between New York City and Boston, Hartford is a metropolitan statistical area of 1.2 million in its own right. While the NASL never confirmed talks with the previous ownership group, its commissioner called the market very interesting.  Hartford is one of the only top 50 markets in the country without a major sports team.  Sarwar hopes to get the ball rolling on a project that will build momentum into another great success story for the NPSL.
Midfield Press was able to speak with Aaron Sarwar, owner of the Harford City FC, to discuss his goals for the project.
1. As some of our readers may know, the previous version of Hartford City FC was an eagerly anticipated pro soccer project that fell apart last year.  What inspired you to purchase the Hartford City FC name?
I was very excited about that project.  My whole family and many of my friends were excited for Hartford City FC.   Obviously, we were disappointed with what happened, so I decided to do something about it.
We have received a lot of support on this effort. We've reached out to the Agents of Hale supporters group that formed around that project and we're picking up where that left off. There are a lot of people I am hearing from who are excited.  We are ready to get the club going–we have a team captain and about half of a roster. We've got tons of local talent who have played at the clubs and universities in the area.
2. One of the assets you acquired was the crest, featuring the iconic Colt Armory dome.  Do you plan on keeping it the same?
That's our logo.  That is what we rallied around.  I purchased that as an asset.  It is a symbol that we're picking this up and carrying this forward. Our City. Our Team!
3. What is your vision for Hartford City FC – the plan of the last ownership seemed to be to have both an indoor soccer team in MASL as well as an outdoor team, with NASL mentioned as a target league.  This is rare, as almost all soccer teams across the country are either indoor or outdoor, not both.  Is your vision for Hartford City FC for an indoor or outdoor soccer team?
Strictly outdoor soccer.  We're not going to get crazy trying to do multiple things.  We want professional outdoor soccer in Hartford. It is important be focused on what the fans want. We can always assess further once we hit the field.
4. New England lacks professional soccer teams below the level of MLS.  Do you see Hartford City FC playing in a league like the NASL or USL, or will you start off in a lower league like the NPSL, PDL or ASL?
First off, with over 80 teams, the NPSL is a huge and respected league. Ideally, we would start out in the NPSL.  They have a great track record.  I think the NPSL is in a really great position.  The MLS seems to be after huge markets whereas the NPSL is tailored after having teams for all communities.  I want to see a soccer team here, and the NPSL has great stories like Chattanooga FC and Detroit City FC.
5. Do you think the city would be open to revisiting a Dillon Stadium renovation, or has that ship sailed?  Certainly after the last group's issues and the troubles with the baseball stadium, Dunkin Donuts Park, some in Hartford might be wary of stadium projects.
Dillon Stadium is where we want to play.  It's already in place and its vacant.  We're ready to clean it up.  We're willing to pay a lease and pay for improvements to the property. The Agents of Hale, the city's soccer supporters, are ready to help with a clean up day.  Dillon is a really nice stadium with character and you can see the skyline of Hartford in the background. There is no reason to demolish or rebuild it.
6. If Dillon Stadium is not an option, where would you look to have the team play?
Our Plan B would be outside of Hartford, which would be a real bummer because we want to stay in the city of Hartford.
7. Hartford is one of the few top 50 US metropolitan areas without a major pro sports team to call its own, at least since the Hartford Whalers of the NHL went into the history books.  Do you think a soccer team could tap into pent up demand?
Of course.  People who say soccer isn't growing and succeeding domestically are simply not in tune.  If you go to all of the youth soccer clubs around here, they are at capacity.  You can't get your kid into a soccer team.  Soccer is huge and it is here!  My family are refugees from Afghanistan, so soccer is our main sport.  We have a large and diverse immigrant population within Hartford. We are a true melting pot and soccer would be instrumental in bringing us all together.
8. Aside from yourself, are there any other investors in Hartford City FC?
It is just me and my family.  Financially, we have the means to get this done, and we don't want any investors. This is truly for the love of the city and of the game.  After the team kicks off, if we want to get some major things done we may think about it at some point.
9. Does your investor group meet the criteria for USSF division two or division three ownership, or would you need additional investors for a NASL/USL team?
We do, but like I said,  I may look at additional investors at that point depending on the league.  It is always fun to look down the road, but right now I am completely focused on the NPSL and getting on the field.
10. We have recently seen informative write ups on the financial and operational aspects of successfully running a lower league team by the owners of the Kingston Stockade (NPSL) and Minneapolis City SC (PLA) in an effort to "open source" a soccer success formula to communities around the country.  Have you worked with any other groups to learn the best practices of running a soccer team in the US?
I have spoken with the Rhode Island Reds and they've guided me through the NPSL application process.  NPSL Commissioner Joe Barone spent several hours with me guiding me on the process and the operational aspects of a running a team in the NPSL. He has been a great help. I've also reached out to a couple of different teams in the Atlantic division and they have given me their insights.
We have sponsors ready to go. The Thomas Hooker Brewery is going to be running our beer garden.  We connected with the merchandiser, a local family owned company, from the original effort and they already have scarves, shirts, hats and merchandise for sale.  People who already bought the old merchandise will be able to use that since our crest is the same.  By using this trademark, we can help the merchandiser take advantage of the inventory they had created before and not have that small business take that as a loss.
11. What else should the readers of Midfield Press know about your club?
It is definitely happening.  Our aspirations are to be in the NPSL.  Our dream is to be at Dillon Stadium – that is our ticket to being in the city of Hartford.  This is our city and this will be our team.  We're ready to do everything that is needed.  I hope we can be another Detroit City FC.
More on Hartford City FC: