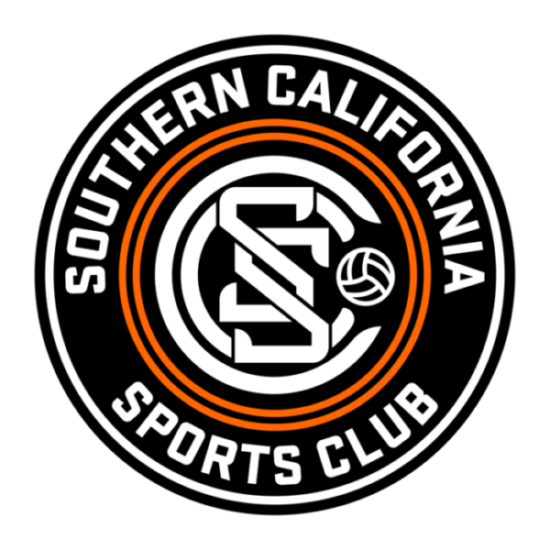 SoCal SC Working To Bring A South American Style Sports Club To The USA
XI Questions With… SoCal SC
SoCal SC Managing Partner Daniel Gamba grew up in Porto Alegre, Brazil, where the local club Grêmio Foot-Ball Porto Alegrense, better known as Grêmio, had a major influence on his life.  In South America, sports clubs are not only about soccer, or even any number of other sports they may feature.  They are about family and friends.  They are a focal point of social life.  Because of this, the passion for these clubs runs deeper than simply being a sports fan.  They represent not just your community, but also many things close to your heart. Gamba and his company, Professional Sports Network, have partnered with Elmore Sports Group to bring this experience to life in the Inland Empire region of Southern California. 
Elmore Sports Group owns several minor league baseball teams, including the AAA Colorado Springs Sky Sox, the AA San Antonio Missions as well as Class-A clubs Idaho Falls Chukars, Lynchburg Hillcats, Eugene Emeralds and most relevantly the Inland Empire 66ers, who also play in San Bernardino.  SoCal SC is Elmore Sports Group's third team outside of baseball, as they also own the ECHL hockey club Utah Grizzlies and the PDL side Lane United FC. 
Gamba has been diligently related to the soccer/football world at a personal level since childhood, having played for several youth clubs of professional teams in Brazil and Argentina and at the collegiate level in the United States. For the past decade he has been involved with sports at a management level, being responsible previously for business development activities in various areas at a leading sports travel and sports logistics agency in the Americas. He has developed, strengthened and managed relationships with the IOC, FIFA, CONCACAF, CONMEBOL, UEFA, CAF, AFC and OFC, as well as National Olympic Committees and other International Sports Federations.
The first step in making the SoCal SC whole vision come to life was creating a soccer club.  SoCal SC launched in NPSL earlier this year, playing out of San Bernardino.  Their debut was somewhat muted, mainly in respect to the terror attack and tragedy that affected the community the exact same date the team was officially announced. They look to build on an initial season that saw one of the goals of the club, spotlighting local talent, come to fruition in the form of two players signing with Toluca FC of Liga MX.  SoCal SC has ambitions to grow into a force not just in the Inland Empire, but in Southern California in general.  Perhaps one day that will play professional soccer in a higher league, and despite having held exploratory talks with other leagues, Gamba feels the business model at a higher level would not make sense for SoCal SC today.
Daniel Gamba shared with Midfield Press the vision and story behind SoCal SC.
1. How and why was the team founded?
The main reason for founding the team is to provide the local youth soccer talent an opportunity to play at higher levels, filling the void of having a strong sports entity that represents the Inland Empire region.  This is a minor league project with big ambitions.  Those ambitions are to fill that void.  
We think the Inland Empire region has extremely good pool of players.  We feel if someone is there that can develop those players the way they should be developed, with some international concepts "to polish" those young athletes differently, perhaps we can showcase their skills in our team and help them to get eventually to play at higher leagues and bigger clubs.
The name SoCal SC is because the vision is regional and across a number of sports – futsal, soccer, handball, cycling, cross-country.  It is really more in line with the social clubs in South America.  It is a place where families get together and gather on the weekends.  It is more than a soccer club.  It happens to be that soccer is the first project.  Our ambition is to cover more than the Inland Empire, but eventually be present somehow in all of Southern California.  We have the assets on hand to develop this project to where we want to be.
2. What venue does the team currently play in?
We currently have one of the best training grounds in the country.  We have one of the most impressive grounds in NPSL in terms of training infrastructure at the San Bernardino Soccer Complex, and we are in the process to build our own mini-Arena on site. While those plans come to fruition, we decided to play our home NPSL games across the street from our training grounds at a high school stadium in order to comply with minimum standards of the NPSL.  Our goal is to provide an environment where players can develop themselves, so our whole focus so far was to improve the quality of the soccer fields at our training grounds, and we are proud of the work it has been done in less than one year we have been there.  We haven't focused as much on the stadium for the matches as the training facilities to develop the talent.
3. What does attendance look like a typical match and what was your best attended match and the circumstances around it (including the attendance #s)?
Attendance was very limited this year because we got to a late start to promotion due to the local tragedy, so we only saw about 100-150 people.  We want to drive that up into the thousands so we are gearing the promotion up next season.  
4. What does the supporter culture look like?
We do not have a supporters group yet, but we are looking to foster the organic development of one similar to what we have done very well at Lane United FC.
5. You recently had some players from the team sign with the Mexican club Toluca FC.  Can you tell us a little bit about how that happened?
Two of our players (Benjamín Méndes Polanco and Edgar Velázquez Belmonte) attracted the attention of the scouts, one during preseason and one halfway through the season.  One of our biggest goals is to provide a showcase for local players to have opportunities like this and we are delighted that they are playing for a top club in Mexico.  We are sure we will see more of that in future.
6. What is the long term vision for the team?
Growth is our long-term vision.  We are getting ourselves ready by building a culture.  Will we ever purchase a franchise in another league? I don't know.  Right now we want to give opportunities to local players to showcase their talent.
7. What does the team's current investor profile look like?
Elmore Sports Group is the majority investor.  They also own the Inland Empire 66ers baseball team.  Professional Sports Network is a minority investor.
8. The Inland Empire region is the 13th ranked MSA in the country with a population of 4.5 million, yet it has only minor league sports teams (AHL Ontario Fury, California League baseball teams) to call its own.  Can you tell us a little bit about the region, the culture there and whether you think the Inland Empire could support a team at the NASL or USL level?
The region could definitely support a team of that caliber, but it is a very intriguing market., as we are considered greater Los Angeles by the census.  We don't have our own TV stations – we tap into whatever is being produced in Los Angeles.  We fight for that market exposure.  
We've seen other teams in our conference getting a lot more media exposure because their markets are smaller, and local TV coverage has been given to them, like in the San Diego area.  For our case, there is less media focused on the Inland Empire market exclusively, so in a way you are competing for attention with all of the teams in Los Angeles and Orange County.  So this is one challenge in promotion.  I think this is even a challenge for clubs that play in bigger leagues, like the OC Blues at the USL level.  
Because TV plays a big role and you have to compete with teams in L.A, we need to find ways to be creative. So we could get the necessary local support, as there are a lot of people who love the sport locally, mostly Hispanics, but to play at the higher level you have to find space and conquer a bit of that TV market.
9. Have you spoken with potential investors about moving the team up to USL or NASL?  
It has to be the right opportunity; right now the main focus has been developing talent. SoCal SC may have the investors for a move up to the pros, but the business model does not make sense for us at this time.
10. The Inland Empire 66ers, which the Elmore Sports Group owns, play at San Manuel Stadium in San Bernardino.  Would this be a possible venue for the team in the future?
I don't know if I am a big fan of the baseball to soccer stadium conversion.  Portland did a great job with this, but there were some significant accommodations.  Generally baseball stadiums have different sight lines and lack of the intimacy of a soccer stadium.  It is not a short-term option for SoCal SC.
11. What else should the readers of Midfield Press know about your club?
We are not a typical cookie cutter soccer club that you see in the United States.  We have a different vision than people have seen here in the country.  We see an opportunity to develop players in the United States that would not have been given the proper opportunity to play soccer otherwise.
I am originally from Brazil, where I grew up playing for Gremio in Porto Alegre; I also spent some time with Ferro Carril and River Plate in Argentina. That is the model I think is most efficient.  You live and breathe the club.  Everything social involves the club.  It is where your family and friends are. That is why you see so much passion in the clubs in South America.  Everything you do revolves around that social club and that culture.  That is something we are trying to replicate somehow here.  I don't know if it would be successful in the United States, but we're going to try.
A big thank you to Daniel for taking the time to answer our questions, and look for more "XI Questions With…" lower divisions teams in the future.
More on SoCal SC: