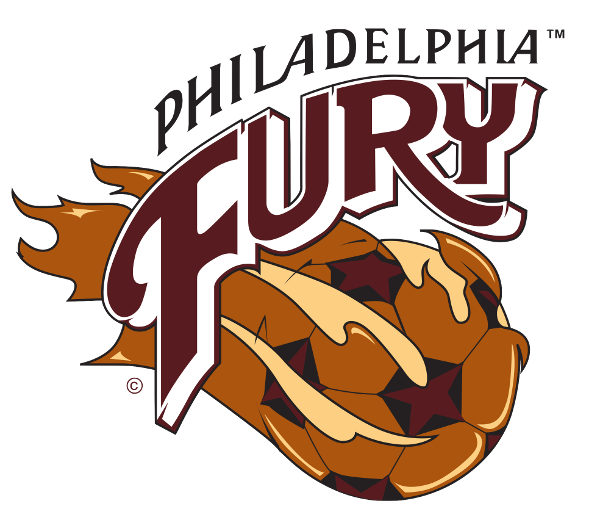 Philadelphia Fury Build Upon NASL Ambitions While Growing The ASL
XI Questions With… Philadelphia Fury
Last May, the Jonathan Tannenwald of Philly.com broke the news that there was an effort to bring a North American Soccer League team to the Philadelphia market.  The Philadelphia Fury of the American Soccer League were reported to be putting together an investor group to make the leap up to NASL.  This news emerged as the Fury were set to play SD Eibar of La Liga in a friendly, which ended in a 1-1 draw.  
The Philly.com report suggested that possible investors into the Fury could come from a La Liga club, a Las Vegas-based investment group and/or an Emarti family.  Since those reports, little has been heard on this matter.
Matt Driver, CEO of the Fury and the ASL, has a long history in US club soccer.  A former pro soccer player, Driver was an assistant coach for the New England Revolution of MLS, and founded the Philadelphia Independence of the WPS.  He also served as the Technical Director and COO for the South Jersey Barons of the USL.  Driver holds A level coaching licenses in North America, South America and Europe.
Midfield Press was able to catch up with Matt Driver to get an update on his club's NASL ambitions, as well as learn more about the American Soccer League's model, which focuses on Driver's passion – developing American soccer talent that has otherwise fallen through the cracks.
1. Today the Philadelphia Fury play in the American Soccer League (ASL).  In addition to owning the Fury, you are also the ASL's CEO.  Apart from being focused regionally in the Northeast, what separates the ASL from the NPSL or PDL?
We only allow for professional players and clubs to become apart of the ASL, with our season running concurrently with the NASL Spring and Fall seasons. We have a three foreign player rule, so we concentrate in only development players at the professional level and give them the exposure to move on. Our emphasis is on American players.
2. We have seen players rise from amateur or semi-pro sides up to having strong professional careers.  The example that stands out the most is the 2012 Cal FC Open Cup squad went on to have successful careers in the North American Soccer League and other leagues.   Do you believe there are players in ASL that could be standouts at the NASL level?
Absolutely, after the Fury played SD Eibar of La Liga, which was televised to over 92 clubs, we received several calls for around six of our players. The main obstacles for us was that our goalkeeper, who had interest from a Championship and Premier League team, could not get a visa. Two other players were approached for well over six figures, so we know that we have players more than capable of playing at the higher level. They just need the experience and opportunity.
3. The original Philadelphia Fury played in the North American Soccer League in 1978, 1979 and 1980  They were owned by four rock stars – Mick Jagger, Rick Wakeman (of Yes), Peter Frampton and Paul Simon.  What inspired you to revive the Philadelphia Fury brand?
It was by accident. I did a search one night and found that is was available. Being a historical soccer nut, I wanted to take the brand and see what I could do with it, knowing that it still had some cult status in the Philadelphia,  and it was a well respected name with a lot of kudos attached to it. We even played the team in the original retro Fury uniforms.
4. It has been reported that you are working on bringing the Philadelphia Fury to NASL.  What has attracted you to pursue a NASL franchise?
I prefer the model of free player movement and development that is in more inline with the rest of the world, and one that the ASL also follows, versus MLS's single entity model. I would also like to see the Fury vs Cosmos, Tampa, Fort Lauderdale etc, and bring the NASL back to the Philly area. Also I have a very unique model that I would launch in conjunction with an NASL investor group that would include the player base in the ASL as a feeder system keeping with my philosophy of developing the American Player first.
5. Who are some of the investors behind your NASL efforts?  Is the investor group complete, or are you still working on it?
I am still working on it. I have secured almost all of the pieces of the puzzle, albeit the investor part. I have secured sponsorship, ticketing, etc. The final piece would be the stadium, outside of the investors, and I have a few locations which I am currently speaking with and they are all conducive to city type locations.
In addition, I retained Club 9 sports out of Chicago, who are the people behind the Chicago NASL bid. I have worked very close to Jack Cummins, the Managing Director there. I served with him and Peter Wilt on the Board of Governors in the WPS, and feel that they are the right group to advise and guide me in the direction where we need to go.
6. When do you plan on debuting in the North American Soccer League?
Who knows. I would like to think we could be ready around the 2018 Fall season if we moved quickly. Although, let me make it very clear, I have not made any movement to the NASL about joining the league as yet and won't until I have a business plan and partners in place that I know we can succeed with.
7. The Fury currently play at Rowan University in Glassboro, NJ.  One criticism of the MLS Union is that they are not in the city, but in Chester.  Will you aim to have the NASL team play in city limits or in a nearby location like Campbell's Field in Camden?
I would always play my ASL games there with the Fury, but for the NASL team I also believe that it should be a city type venue where fans can walk or take public transport to it for it to be really successful.
8. How would a NASL Philadelphia Fury carve its own niche out in the Philly soccer market with the Union of MLS nearby?
I honestly believe we would be great neighbors. I believe that this city is big enough for two types of fans that would like to see a different type of game than MLS. Carving out a fan base which is already there would not be as difficult as one would think.
9. A NASL team in Philadelphia would give the New York Cosmos its first natural geographic rival in the modern era.  There's always an extra edge to matches between Philly and New York in the NFL, NBA, MLB and NHL.  Do you see the same happening in NASL?
Absolutely. I think this would be classic on the same smaller scale of the likes of Rangers vs Celtic, City vs United.  Of course, Philly would win!
10. Do you have a playing style in mind for the Fury?
I do, but more importantly I have a player style that I would be looking for. It's all about the developing of the player and I would be more interested in selling players than winning every week. Don't get me wrong, I have won at every level and there is nothing like winning other than seeing a player moving up to the next level and the team that you represent get rewarded for that, to reinvest into more players.
11. With a NASL club in place, what would your role and the Fury's role in ASL be going forward?
Great question, I don't see my role as the President or GM of the club, there are more experienced qualified people that could do it more successfully than myself. I have always surrounded myself with people who compliment my strengths and weaknesses. In this case, I would much prefer to hand that over to someone who is tasked on making the front office run as efficiently as possible. I see my role as a Sporting Director that would identify player and coaching personnel and in conjunction still be actively developing the ASL as the CEO. I would still have a team in the ASL for the reserves.
12. Is there anything else you would like the readers of Midfield Press to know about the Philadelphia Fury or the American Soccer League that we have not covered?
I am traveling to Europe at the behest of several groups who are more than intrigued by this model of player discovery and development and have invited me to discuss that with their team owners.
I am truly excited to what this league can be. We are not there to compete for the same type of players as the PDL, NPSL or MLS. We are looking for those players who have the talent, desire and the dedication to make a living out of this sport and grow on and off the field. I guess we are looking for the type of player who has been rejected and overlooked. To us, these are best type as they all have something to prove, to either themselves or others, but they're driven. They just need a chance and experience with a little luck thrown in. Hopefully we can provide that.
A big thank you to Matt for taking the time to answer our questions, and look for more "XI Questions With…" lower divisions teams in the future.
More on Philadelphia Fury: