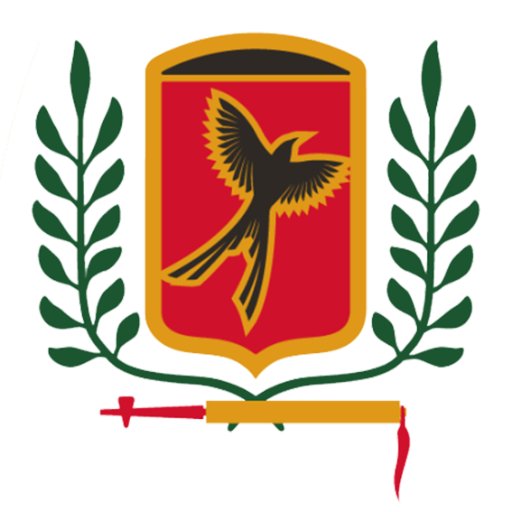 Desolation Row. A final post on the off-field drama at Rayo OKC
"They're selling postcards of the hanging."
This week, the NASL decided to issue a statement reiterating their commitment to moving forward, growing the game, and "laying the groundwork for an exciting future," – basically, attempting to close down the internet rumors they were moments away from being bundled into the trunk of a '78 Lincoln Continental and driven out to the woods at the hands of the big, bad, MLS Cartel.
Minnesota is moving to MLS and a few NASL clubs are seemingly in financial disarray, but is it really the end of days? Statements like this are always viewed by those who want the issuer to succeed as confirmation that everything is hunky dory, and by those who want them to fail as "well, of course that's what they want you to think." Yet, as everyone clearly knows, the success or failure of a business depends on the customers it can attract, satisfy, and keep. For example: Pro/Rel won't fix anything if there are no fans in the seats. It won't attract new fans simply because the stakes are higher; if it did we'd have Tic-Tac-Toe Death Match on ESPN 24/7. At this point, it will just make people question even more why they should care about what it is they are being asked to watch.
A "better" quality of game will attract some fans. A cultural identity based on geography will attract some more. A big name signing might get a couple of people through the turnstile. But there comes a time when the reality has to be faced: maybe the product being sold isn't one that people want to buy and all the bells and whistles in the world won't change that.
Which brings us, with a crushing sense of inevitability, to Rayo OKC, the elaborate piece of performance art that occasionally has a soccer match going on in the background. Wait, let me qualify that statement. That is how the club is perceived by many, and the reputation it has achieved through a never ending series of lurches from one off-field drama to the next. Most of these things should not be laid at the door of the club, but at the door of the "fans," of both Rayo OKC and other rival clubs, who seem obsessed with the drama ahead of the game. Beer sales, Rayo VdM relegation, new management, bussing to away games, attendance figures, pitch issues, anthem protests, the list goes on. I truly believe there is a hardcore group of supporters, and the management of the club, both present and former, that want Rayo to succeed. However, too often their voices are silent while Twitter allows a litany of "experts" to sound off about this week's issue. But we've covered that before, and it's not going to change; people will still call the Sheriff a puritan and the police "Nazi's" regardless of any factual information.
Over the past few weeks one thing has become clear: Rayo OKC is in a better financial position than it was before. I know some people reading that will immediately shout that I'm wrong, citing, for example, the attendance. So, let's do just that.
A few important caveats to bear in mind if you feel like wading through the rest of this article:
1. These numbers were obtained from public records and official league sources. If the numbers are incorrect, there is a much bigger legal problem to be addressed.
2. If you support another club and think this is going to give you ammunition to attack Rayo OKC, please remember this: any club that plays in a stadium owned by a school, a college, a city, a public body, or any organization that receives "taxpayer support" is in the same boat. Those numbers are obtainable too. Be careful what you say if you are reading this in a glass house.
3. Every attempt was made to give all parties a chance to address these figures. Some chose to comment; some didn't. That is their right and should not be read as anything more than that.
Attendance figures:
According to the NASL figures, Rayo OKC's total announced attendance for the 11 home games between April 2 and July 30 was 48,545. That gives an average attendance of 4,413 per game.
According to the contract between the club and the school district that owns the stadium, Rayo OKC must pay a "ticket surcharge" to Yukon Public Schools (YPS) of $1 per ticket sold. Payment is due on the last day of the calendar month. On August 9 – after the current management had assumed direct control of the club – a payment was made in the amount of $13,302 for ticket fees for April 2 through July 30. This payment was for all tickets sold during the season so far.
Average announced attendance per game: 4,413
Average charged attendance per game: 1,209
So, with simple math: Average attendance not charged per game: 3,203
With this in mind, and the statement that the new management is severely restricting the dispersal of "free" tickets, the attendance drop-off seems a little less precipitous.
I understand there were issues with advertising and promotions previously, and I am certainly not pointing fingers here, but, according to their own figures, 72.6 percent of all game attendees entered the game with tickets for which there was no money received. Maybe that's the industry standard? Maybe that's not uncommon? I sincerely do not know, but, as an observer, that percentage seems almost self-destructively high.
If this is an "industry standard" practice or percentage, the issues surfacing in the NASL as a whole move into a clearer light. You cannot give away 72.6 percent of your product and hope to stay in business. At least not for long anyway.
The sporting question this raises is one of retention. If these numbers are true, and they are the league's own numbers remember, then we can surmise that 3,203 people were happy to come to a game for free, but when asked to spend $12 to come they decided it wasn't worth it. Are Rayo OKC really not worth $12? Seriously, $12 to watch professional soccer with world class players and that doesn't represent great value? If so, what is the magic number that the 3,203 people are willing to pay to come to a game, and conversely, what would represent a $12 value for the fans?
The other issue is this: Why had that payment not been ongoing, per the contract? Reason aside, the fact remains that the payment was due at the end of every calendar month. The new management assumed an obligation to YPS of $13,302, a significant portion of which (the six games in April, May and June) should have been cleared at least 30 days previously. Whether this constitutes a breach of contract is for finer legal minds than mine to decide. Sources at the club are adamant that the responsibility to make timely payments per the terms of the contract resides with Oklahoma City management.
Stadium Fees:
Again, if we look at the contract, Rayo OKC pays YPS $4,500 per game to rent the stadium. This payment is due 48 hours before the start of each professional game. On August 1, the club paid YPS $31,500 for stadium rent covering the games from June 1st to July 30th. Every penny of this payment was late per the terms of the contract. There had been a previous payment made to YPS on May 26 covering the games played in April, but that payment was also, by definition, late. How past due would Rayo OKC have to be before YPS revoked permission to play a match?
The point of this is that the new management assumed control of the club operations at a time when the club owed YPS $44,902 in outstanding, and arguably contract breaching, balances for rent, ticket surcharge and travel fees. That balance was cleared by August 9, hence my statement that "Rayo OKC is in a better financial position than it was before." In short hand: the total amount received year to date by YPS is $76,577, of which $61,527 was paid under the new management.
With just these numbers, there is a prima facie case to be made that the new management "saved" the club. Previous statements by those close to the situation regarding pay cuts and financial trimming seem less extreme. Indeed, it is arguable, based solely on these numbers, that the club was dead in the water and potentially moments away from collapse. Was the club only still in existence because of the patience of YPS, or did YPS not have an issue with the situation?
Since the new management assumed control, the records show that stadium rent has been paid 48 hours prior to kick off for all three home games, and the ticket fees for August were paid on September 1st. Sources at YPS have confirmed that Rayo OKC are currently "paid in full" for stadium rent.
The point of this is, again, to emphasis the amazing power of facts. "The new managers have ruined the club! Look at this picture of empty seats!" is disingenuous, and based on the clubs' own numbers, false. The actual average attendance per game before the management change, in tickets sold, was 1,209.
The same is true of the posts equating the actions of the local police with a political system that directly led to the deaths of 65 million people. Sure there are constitutional issues to be raised, questions about freedom, respect, etiquette, and so on. But, judging a situation from one tweet does a disservice to intellectual honesty, reality, yourself, and the club you claim to love.
As I have stated before, I firmly believe that Rayo OKC has a future here in the Oklahoma City metro. Sure, the form has been up and down. The injuries seem to come in waves. The off field drama is never ending. These things aside, the team is strong, energized and eager to play. You can see that from their social media posts, their communication on the field and the evidence of new set pieces they have learnt and practiced. Rayo OKC is actually, in my opinion, in a strong position to move forward and leave the drama of this first season behind. Alberto Gallego, the representative in OKC of RVdM, comes from a club, and a background, steeped in a century of soccer history. A small, arguably unfashionable, local club that has a loyal and vocal fan-base. Legacy soccer. Sean Jones, the local owner, comes from an Oklahoma background, successful business owner, strong ties to the community, entrepreneurial spirit, and a passion for the game that is unrivaled. Local knowledge. With an ownership team like this, each with essential strengths that balance the other, working together for the good of the club, we should be asking the question: how can Rayo OKC not succeed?
The owners, managers, players, employees, fans, twitter-verse, and most of all me, need to move on from this if the club is to have any chance of success. Things changed, assumptions were made, feelings were hurt, respect was not credited where it was due, communication was stalled, motives were ascribed, and the situation generally became contentious. Would people do it differently if they could? I like to think so, but what's done is done.
So one last plea before we move on. Stop taking pictures of the stands and start watching the game. Stop tweeting your outrage at gossip and watch the game. Stop discussing how much better everything was in the olden days and watch the game. Stop treating every half-baked opinion you read online as a "fact" and watch the game. Because you can bet that the players on the field, coach on the bench, and substitutes warming up, you know – the team, don't want to play their hearts out for a stadium half full of people whose complete attention is focused on their phones.
"And the only sound that's left, after the ambulances go, Is Cinderella sweeping up, on Desolation Row."