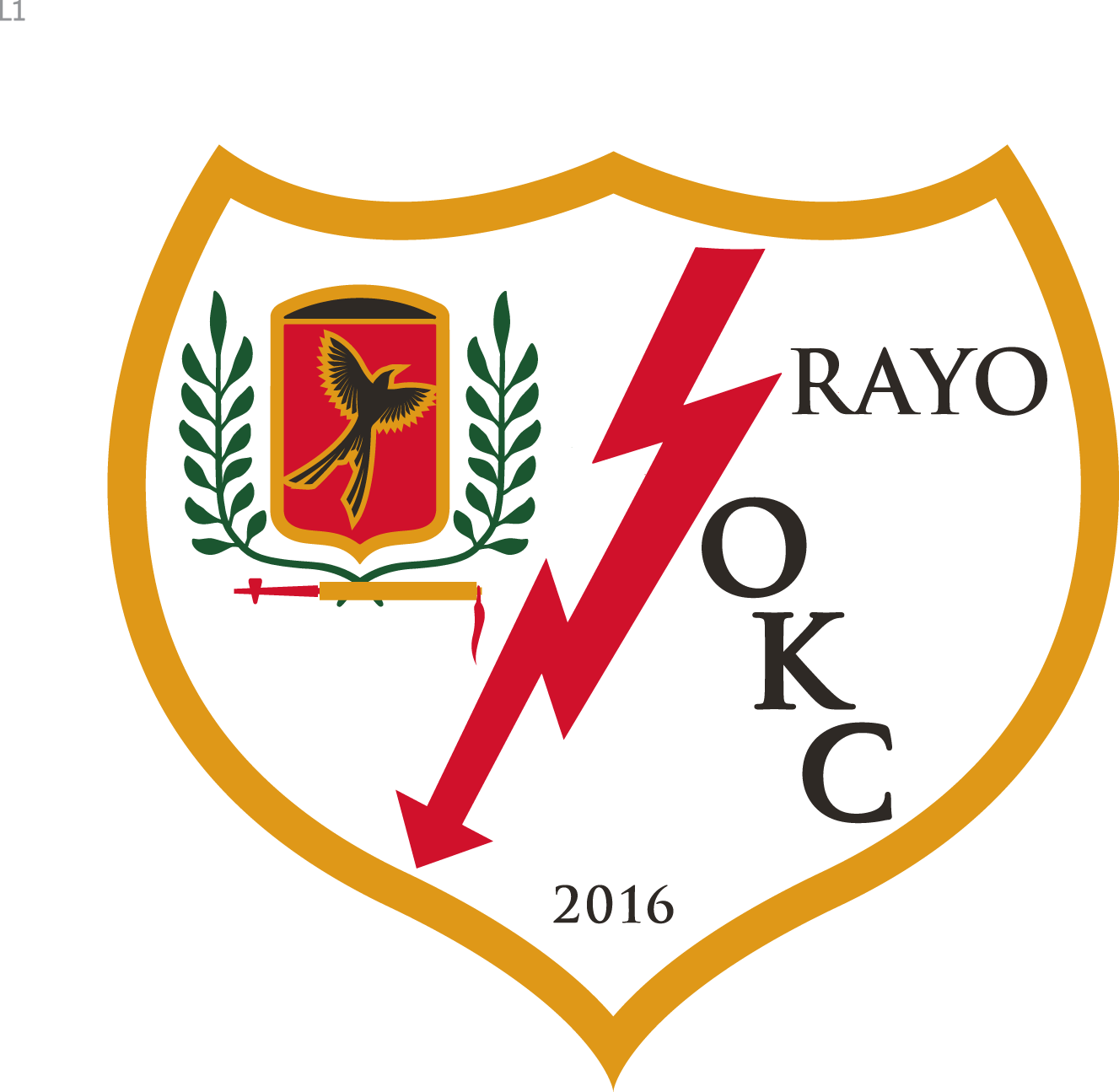 Replacing Rayo: Finding A Central Time Zone Solution For NASL's 2017 Season
The Rayo OKC experiment has failed.  The league announced its intentions to expand to the city in 2013, but had its efforts to launch there derailed when Oklahoma City FC investor Tim McLaughlin jumped ship to join the USL bid in the town that would become the Oklahoma City Energy.  Sold Out Strategies, one of the groups behind what would have become a NASL incarnation of Oklahoma City FC, kept working behind the season until a new investor group came together. SOS found a majority investor in Spanish club Rayo Vallecano.  In November 2015, NASL announced that Rayo OKC would debut in Spring 2016, just five months away.  The league, which had sued McLaughlin and settled the case, remained determined to go to Oklahoma City despite the Energy's success in the market.
Rayo OKC debuted earlier this season, and the experiment of having both NASL and USL teams operating in a metro area of only 1.35 million was going okay.  Rayo OKC drew an average attendance of 4965 across five Spring Season home matches, while the Energy drew an average of 5481 over the same amount of games in the same period.  Considering this was an improvement over the Energy drawing 5130 during its first give games in 2015, the presence of Rayo in the market did not seem corrosive at all. A spirited Open Cup derby match between the clubs drew 4385. Up until Rayo Vallecano was relegated from La Liga, the experiment in OKC could have been objectively said to be going well.
Rayo's relegation triggered a series of events that have been among the biggest embarrassments in league history.  That is saying a lot considering several of the stunts the San Antonio Scorpions were involved in, from trading for Walter Restrepo in exchange for hotel accommodations to firing Alen Marcina at a baggage claim.  Marcina once again was at the wrong end of this, as he and Sold Out Strategies walked from the Rayo operation after the majority owners in Spain started dictating a new cost reducing strategy.  Peak insanity was (hopefully) reached when minority owner Sean Jones collected 40 squares of the Nexxfield turf the club uses to cover the Miller Stadium football lines.  Jones released a statement to the effect that he had purchased the turf independently from the club and was simply recovering his own property.
All of this was a shame, because on the field, Rayo OKC was a competitive club featuring respected NASL veterans like Billy Forbes and Richard Menjivar, MLS vets Michel and Robbie Findley and Greek international star Giorgios Samaras. Some of the budget cut rumors included out-of-touch thoughts like the team bussing to its away matches.  Rayo's nearest NASL rival (Indy) is an 11 hour drive from Miller Stadium, the next closest 17 hours (Carolina).  Sold Out Strategies had handled local marketing and operations, and Rayo OKC drew only 1251 in its first match without them.  The second SOS-less home match saw just 924 announced attendance.  The Rayo front office is said to be operating as a skeleton crew, seemingly designed to see the season out and nothing more.
With Minnesota United moving on to MLS and Chicago delayed until 2018, the NASL is in jeopardy of not having a team in the Central Time Zone in 2017, just as the San Francisco Deltas arrive to fill the league's Pacific Time Zone gap.  NASL has needed waivers from USSF to maintain its Division Two status while failing to meet the standard of having teams in EST, CST and PST.  The lack of a Central Time Zone team could put NASL in jeopardy of losing D2 status just as USL is applying for D2 sanctioning.
An answer to this problem would be for NASL owners to prop up a team in the Central Time Zone similar to how the Atlanta Silverbacks were league run in 2015.  Each club was reported to have contributed $250,000 towards the operations of the Atlanta Silverbacks.  The Board of Governors decided against continuing to float Atlanta in 2016, and the franchise dissolved when NASL could not find suitable investors to take it over (though the Silverbacks brand lives on in NPSL).
In the face of jeopardizing its D2 status just as USL reaches for that standard, NASL owners could decide to fund a Central Time Zone team for one year until Chicago is ready to debut in 2018.  The league could choose to keep the team in Oklahoma City, or they could experiment in another CST metropolitan statistical area that exceeds the D2 requirement of a 750,000 population. The upside of that is they could use the season as a test of a new market and hope to attract a long term investor that will keep the club there.   Below we will take a look at some of the options that existing among those Central Time Zone markets without a MLS or USL team today, in addition to the benefits of keeping the team in OKC for one more season.
Oklahoma City
Keeping the club in Oklahoma City for 2017 is more attractive than one might think.  First, the Spring Season attendance was pretty good at almost 5000 per match, so it shows that there is support for a NASL club there.  Second, if Rayo leaves the picture, Sold Out Strategies and Sean Jones could come back into it.  This would give NASL people on the ground invested in the project emotionally and financially.  There is already an acceptable venue situation in Miller Stadium, and it appears that Jones owns the Nexxfield turf used to make it a more attractive playing surface.  If Jones and Sold Out Strategies could find a new investor partner to replace Rayo, the team could even permanently stay there.  Of course, the club would no longer be called Rayo OKC.  Perhaps they could revert to the originally planned name, Oklahoma City FC.  While the Oklahoma City Energy appear to be ramping up to invest in their own downtown soccer specific stadium, attendance figures showed that both teams can exist in the market.
MSA Population: 1.3 million

Soccer Teams:  Oklahoma City Energy (USL), Oklahoma City Energy U-23 (PDL)

Pro Sports Competition:  Oklahoma City Thunder (NBA), Oklahoma City Dodgers (AAA)

Potential investors:  Sean Jones and Sold Out Strategies

Venue: Miller Stadium
Austin
While the Austin Aztex are technically still a USL club, they have been on-hiatus for the 2016 season and will be inactive again in 2017.  When speaking to the Austin-American Statesman, the team's ownership did not inspire confidence that the core issue surrounding their hiatus, the lack of a stadium acceptable to them, will be resolved anytime soon.
"There is no suitable stadium. Until there is, the Aztex won't field a team," Bobby Epstein, chairman of Circuit of the Americas and a majority investor in the Aztex, told the Austin American-Statesman. The Statesman reported that the club found University of Texas' Myers Stadium too expensive, while they have also ruled out playing in high school football stadiums because they wouldn't be able to generate revenues from alcohol sales.  An offer extended by the Austin Huns rugby club to share a stadium with the Aztex has not progressed. "I'm probably out of the stadium-building business," Epstein said. "We'll keep looking for long-term solutions."
With the Aztex seemingly out of business for the foreseeable future, NASL could take the opportunity to test one of the most attractive markets in the nation, while finding its way back into one of the country's most important states.  The Austin MSA has a population of 2 million, and is the fastest growing market over a million in the nation.  Culturally, Austin has as much in common with the Pacific-Northwest as it does with the rest of Texas, and it has become a hub of technology companies in recent years.  The league could look to find a long term investor similar to Brian Andres Helmick of the San Francisco Deltas in the tech community.
As Epstein points out, the venue is a challenge in Austin, however there are several options that the Aztex ruled out that NASL might live with for at least one season:  Myers Stadium at the University of Texas, which was cited by Epstein is being expensive making it unlikely; Burger Stadium, a high school football field 15 minutes away from downtown Austin; and the Dell Diamond in Round Rock, home of the Round Rock Express AAA baseball team and previous host to exhibitions between Liga MX clubs.
From a branding perspective, NASL could call the team the Austin Scorpions in hopes of attracting any sentimental, nearby fans of the old San Antonio club (Austin and San Antonio are an hour and a half drive apart), they could go with something straightforward like Austin FC or something quirky and unique to the market like Austin Weird SC.
MSA Population: 2.0 million

Soccer Teams:  Austin Aztex (USL, dormant)

Pro Sports Competition:  Round Rock Express (AAA), Austin Spurs (NBA-D) – while not pro, the University of Texas looms large

Potential Investors:  RSR Sports?  A wealthy Austin tech leader?

Potential Venues: Myers Stadium, Burger Stadium, Dell Diamond
Milwaukee
With Chicago on the horizon for 2018, NASL could look to nearby Milwaukee as a CST solution for the 2017 season.  Few people understand the Milwaukee landscape better than Peter Wilt, former President of Indy Eleven and current CEO of the Chicago NASL group  Wilt could assist the league in figuring out how to showcase pro soccer in Milwaukee for a season, with the hope of attracting a long-term investor that will give his Chicago NASL team a local rival.
When asked by Midfield Press if he could see a pro soccer team coming to Milwaukee in the near future, Wilt said, "Yes I do…at least one. I think there are scenarios for either a USL team, an NASL team or even both ala OKC.  If Milwaukee Wave owner Mike Zimmerman is successful in getting his south suburban baseball park he will likely add a PDL team to the venue as he did in Kokomo, Indiana and that could easily lead to a USL team. A suburban USL team, especially on that side of town, would leave the city open to an NASL team in a better location that would appeal greater to young urban adults."
Beyond the Wave ownership, the NPSL Milwaukee Torrent have expressed interest in going pro one day, and the Premier League of America's Milwaukee Bavarians have been a fixture in the community since the 1920s.  One thing Milwaukee has going for it is that it already has its own supporters group ready to get behind a pro team in town in the Milwaukee Barons.  If any one of those organizations gets involved, the Milwaukee club could take its brand from them.
MSA Population: 1.6 million

Soccer Teams:  Milwaukee Torrent (NPSL), Milwaukee Bavarians (PLA), Milwaukee Wave (MASL)

Pro Sports Competition:  Milwaukee Brewers (MLB), Milwaukee Bucks (NBA)

Potential Investors:  Mike Zimmerman

Potential Venues: Uihlein Soccer Park
Memphis
With the Nashville NASL group having given way to the USL's upcoming Nashville FC, NASL could look to test out another major Tennessee city.  Memphis has a history in the classic NASL.  The Memphis Rogues played in 1978, 1979 and 1980, contributing one of the most distinctive logos in soccer history.  Today Memphis' soccer club is the NPSL's Memphis City FC, whose logo appears to be inspired by NYCFC.
Venue options in Memphis are somewhat challenging with the Mike Rose Soccer Complex being on the small side at 2500 seats (D2 requires 5000 minimum), and AutoZone Park being a baseball stadium.  The Liberty Bowl, where the Rogues played, is very large for today's NASL.
Finding potential long term investors could be a challenge as well. The Memphis Redbirds AAA baseball team was sold by the St. Louis Cardinals in March to Peter B. Freund, who owns several other minor league baseball teams across the country.  Memphis Grizzlies owner and technology founder Robert Pera could be another option.  Taking a page out of Puerto Rico FC's celebrity investor book, there's also Grizzlies minority owner Justin Timberlake.
As far as branding, bringing back the Rogues name would be one possibility as would partnering with the NPSL team to use Memphis City FC.
MSA Population: 1.3 million

Soccer Teams:  Memphis City FC (NPSL)

Pro Sports Competition:  Memphis Grizzlies (NBA), Memphis Redbirds (AAA)

Potential Investors:  Peter B. Freund.  Robert Pera.

Potential Venues: Mike Rose Soccer Complex. AutoZone Park.
New Orleans
While professional soccer may not have a strong tradition in New Orleans, the city has demonstrated some inclination to the sport.  The US Women's National Team drew over 32,000 spectators to the Superdome in a match against China last December.
The New Orleans soccer banner is carried today by the New Orleans Jesters, an NPSL club with one of the niftier brand concepts and color combinations (green-and-purple) in minor league sports.  The organization has been in place since 2003 as the New Orleans Shell Shockers in the PDL, before taking on the Jesters name in 2008 and switching to the NPSL in 2013.
There are several candidates for long-term investors in New Orleans.  The Benson family owns both the NFL and NBA teams in town, as well as the Arena Football team.  The AAA New Orleans Zephyrs changed hands at the end of 2015, with longtime Pawtucket Red Sox minority owner Lou Schwechheimer taking the club over from Pittsburgh Pirates minority owner Don Beaver.  The family of Jesters owner Dana Stumpf runs several businesses in the area.  Outside of Benson, it is not clear whether or not any of them would have the $20M net worth required of a D2 team owner.
MSA Population: 1.3 million

Soccer Teams:  New Orleans Jesters (NPSL)

Pro Sports Competition:  New Orleans Saints (NFL), New Orleans Pelicans (NBA), New Orleans Zephyrs (AAA)

Potential Investors:  Dana Stumpf. Don Beaver (former Zephyrs owner).  Lou Schwechheimer (current Zephyrs owner)

Potential Venues: Pan American Stadium.  Tad Gormley Stadium.  Yulman Stadium.  Zephyr Field.
Birmingham
Birmingham would offer the NASL a Central Time Zone city closest in proximity to several of the league's existing clubs.  A Birmingham club could theoretically take a bus to matches in Indianapolis, Carolina, Jacksonville and Tampa Bay, potentially reducing travel expenses.
Like New Orleans, Birmingham does not have a strong professional soccer track record, but it has come out in support of the USWNT, drawing over 35,000 for a match against Haiti last year.  The NPSL Birmingham Hammers not only have an interesting Soviet-style logo,  but they were formed from a supporters group that wants to see pro soccer in the city.
The city's former minor league baseball park, Hoover Metropolitan Stadium, could give a Birmingham team an Al Lang-like renovation project. Potential long term investors in a Birmingham NASL team are not obvious, though the Logan family, which owns the AA baseball Barons, could be a candidate.  Potential investors are likely to be around somewhere, as Scratching The Pitch reported in April that there is a group looking to bring USL to Birmingham.
MSA Population: 1.1 million

Soccer Teams:  Birmingham Hammers (NPSL)

Pro Sports Competition:  Birmingham Barons (AAA)

Potential Investors:  Logan family (Barons owners).

Potential Venues: Hoover Metropolitan Stadium.  Regions Field. Legion Field
Omaha
While Omaha is on the small side in terms of market size, its lack of professional sports competition and the presence of a NASL-sized soccer-specific stadium could make it an interesting choice to fill the league's Central Time Zone gap.
Creighton University's Morrison Stadium would give the league a 6000 seat venue built for the sport, located in North Downtown Omaha.  The league could recruit the former owner of the United Football League's Omaha Nighthawks, Netsuite CEO Zack Nelson, as a potential long-term investor in an Omaha NASL team.  Investing in the UFL demonstrates that Nelson was willing at least once to put money into a pro sports league seeking to challenge the status quo.  The market supported the UFL team well, as they averaged over 15,000 fans between 2010-12.
Omaha's 5.77% growth rate between the 2010 census and 2015 Census Bureau Estimate shows that the area is increasing in population, and could head over the million mark within a decade.
MSA Population: 0.9 million

Soccer Teams:  None

Pro Sports Competition:  Omaha Storm Chasers (AAA)

Potential Investors:  Zach Nelson

Potential Venues: Morrison Stadium. TD Ameritrade Park Omaha.
A One Year League Owned Team In The Central Time Zone Is A Safe Play
In the near certainty that Rayo pulls out of NASL after the season, the league could choose not to have a Central Time Zone team for the 2017 season.  However, this would greatly increase the chance that USL is elevated to Division Two status with NASL dropping down to Division Three.  Such an event could cause a chain reaction of clubs leaving NASL for USL, jeopardizing the league itself.  NASL improves its odds of maintaining D2 sanctioning by having a Central Time Zone team in 2017.
The easiest choice would be to keep that team in OKC and let Sold Out Strategies and Sean Jones run it for the 2017, while they seek out new investor partners.  By 2018, Chicago should enter the league making the welfare support of an OKC club a one year proposition.  However, the league could choose to do something more interesting by placing the team in a market like Austin, Birmingham, Memphis, Milwaukee, New Orleans or Omaha.  By doing so, they might just find themselves in a more sustainable long term situation, in a great market without MLS or USL.