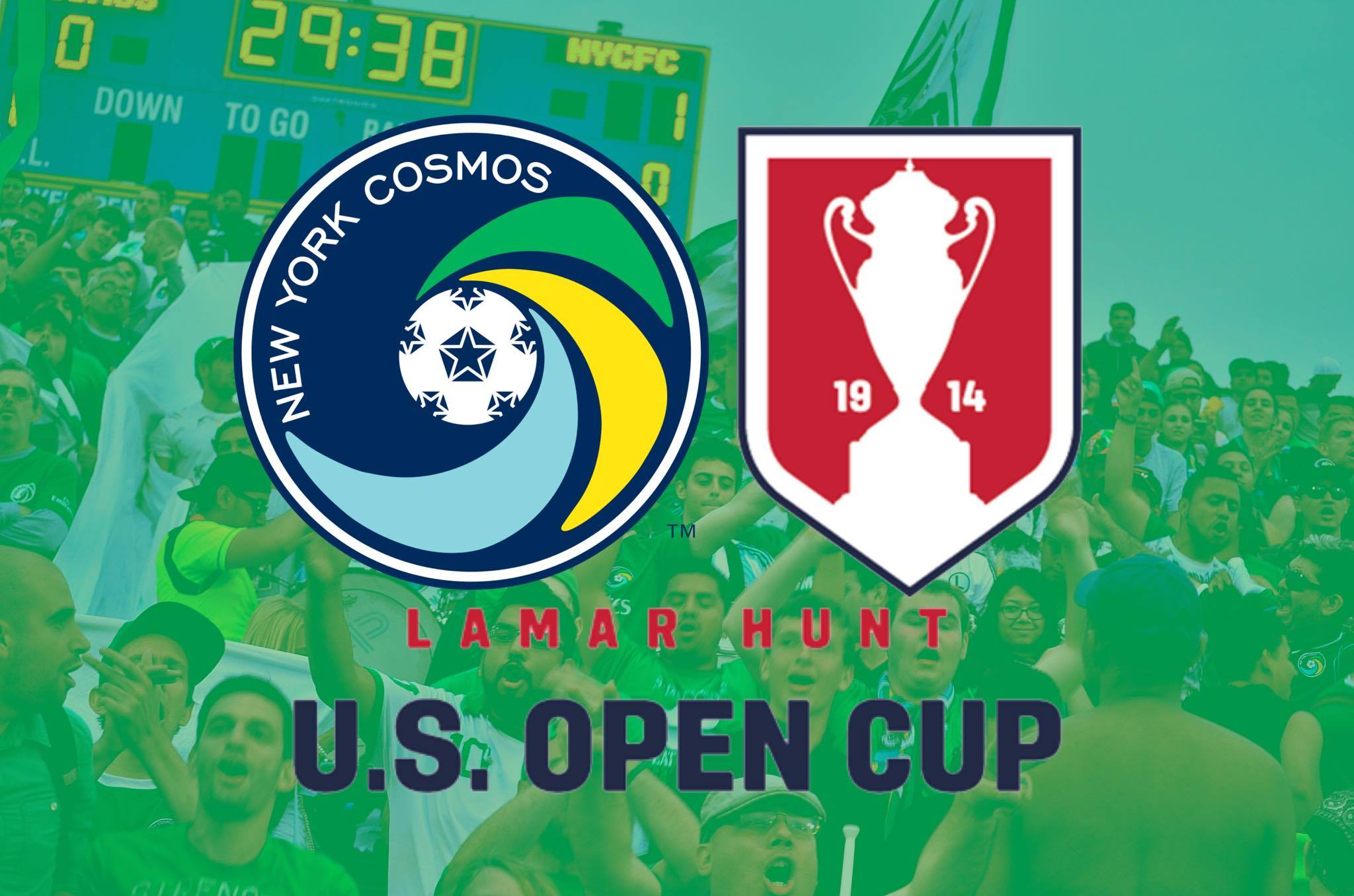 Expectations, victory over NYCFC, and Connecticut; Cosmos COO Erik Stover weighs in on Open Cup
With the Cosmos playing their third game of the 2016 Open Cup next week, Cosmos Country Podcast asked Cosmos COO Erik Stover his thoughts on the Open Cup and the Cosmos.
Reaching the Round of 16 for the third consecutive year, the COO was asked if he thought the tournament would be considered a failure if they lost at this level again.
"Well, I'd be thoroughly disappointed," he stated, explaining that winning the tournament is a goal. "It's one of the things we set out to do. So, when we don't accomplish our goals, it's disappointing for the organization for sure."
The club walked away with their fifth shut-out in Open Cup competition last week as they defeated NYCFC in the Bronx 1-0. Despite the win, Stover was not very impressed by what he saw on the field.
"As far as the NYCFC match, I didn't think we played particularly well that game," he admitted. "It was a solid game. We complicated things too often. If we had just played a little more simple and maybe a little more cynical. I just thought we got really cheeky with possession in our defensive third and the turnovers led to really their only scoring chances. So if we play smarter, play a little more simply, I think we probably win that game easier than we did," he expressed.
"In the end, the guys showed their heart, won in the 88th minute and held on for the victory."
The team is unable to play at Shuart and Belson Stadium is now set to host next week's match with New England. Erik shared the reasoning behind the choice of Belson as home field.
"We get a lot of questions on other venues and why not this, why not that. Before the tournament starts, you have to declare your home venue. And in this case, we declared Belson."
He also dropped a surprising choice as an alternate option for Open Cup home matches and shared why the Cosmos didn't move forward with it.
Visit ThisIsCosmosCountry.com for the full post.