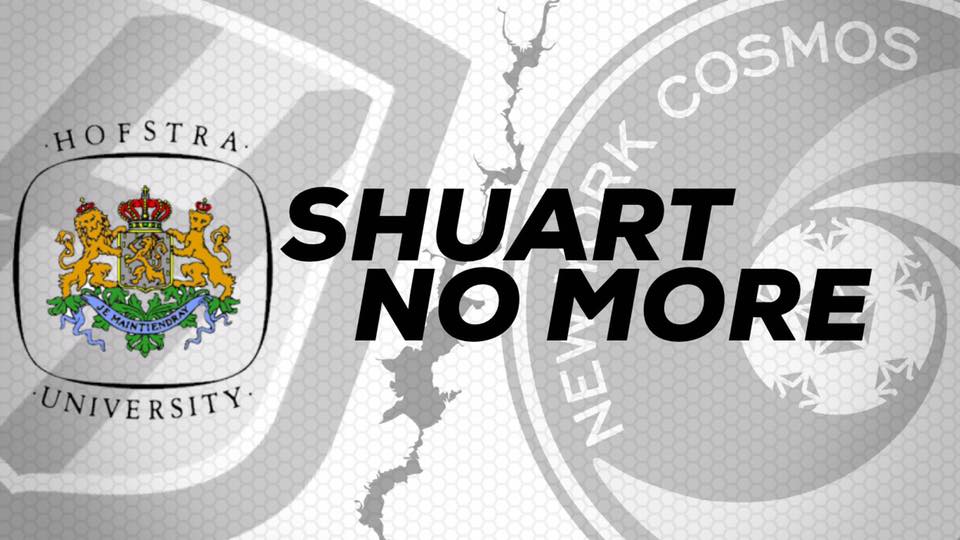 Cosmos COO Erik Stover: "Criminal activity" caused Hofstra to ban USOC matches
On a press call last week, Cosmos COO Erik Stover disclosed that US Open Cup matches would no longer be held at Shuart Stadium. With fan behavior at the 2015 NYCFC derby getting out of hand, Hofstra University made the decision that the facility would no longer be available for the Cosmos to host MLS competition.
In this week's episode of Cosmos Country Podcast, he hammered his point home some more. 
"First, let me say I understand Hofstra's point of view. There were a few altercations and just some general bad behavior, criminal activity, stealing things, for example. Some people think that stuff's funny or a part of the game but, personally, I don't. There's no place for assaulting people or stealing people's stuff," said Stover.
Tensions were high for the first-ever encounter between the two sides last year. While there was plenty of action on the field, allegations rose of activity happening off it between the two sets of supporters.
"And, to the point for Hofstra, it's a college campus and when there are crimes committed on campus, it's bad for the university," explained the Cosmos COO. "They were adamant after the game last year that they were not going to allow any more MLS teams to play there against us in Open Cup."
With the Cosmos holding a clear home-field advantage in play against both NASL and MLS opponents in the Open Cup, and the attendance for events like the 2014 Red Bulls derby and 2015 NYCFC derby being among their best, it was important to the Cosmos to try to get back access to the facility.
"I spent the better part of a year trying to convince people that there were security measures that we could implement that would make it basically impossible for those incidences to occur again, but they stuck to their convictions and we're tenants so we have to respect that."
While not a Cosmos event, those security measures were evident at the recent rematch between the two sides which featured a Cosmos victory on the field and an overwhelming security presence off it that included plenty of manpower, separate entry points for fans of both sides, and pyro-sniffing dogs.
Visit ThisIsCosmosCountry.com to read the full post.