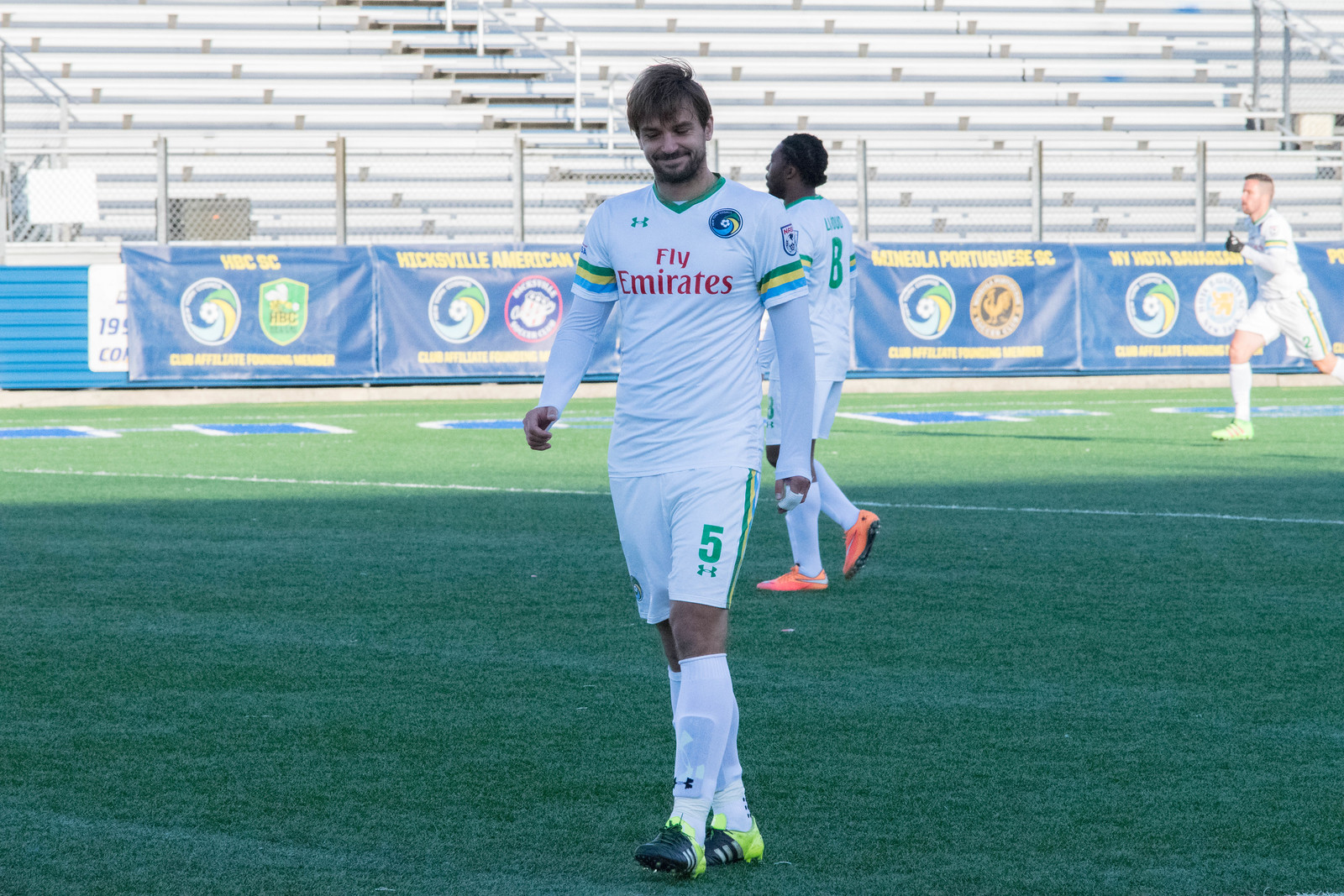 Cosmos COO Erik Stover: Niko Kranjčar unlikely to return for fall; Cosmos roster and friendly news
On Monday, the BBC was told by Niko Kranjčar's lawyer that the Croatian will undergo a medical with Rangers FC as he seeks to return to European first-division soccer.
That evening, Cosmos COO Erik Stover confirmed to Cosmos Country Podcast that the international midfielder will most likely not return for the fall. 
"It's unlikely that we'll have Niko back for the fall season and, to be candid, I think it always was unlikely," said the COO. "It was a good opportunity for Niko to come to us and for us to have him on the team. If you recall, back before the spring started, we didn't think we'd be able to sign him because of the international roster spot issue we were facing. But, unfortunately, Roversio got hurt and that allowed Niko to come in."
Already having seven internationals on the roster, Kranjčar joined the boys in green for training in preseason, joining them officially after injury sidelined Roversio. Roversio was moved off the roster while he recuperated and the World Cup vet took his spot. While the club was expecting a green card to eventually free up an international spot to accommodate both players, it turned out the decision would be made well before.
"He's had a lot of interest from many clubs, financial interests that we, quite frankly, can't compete with. I think there was possibly a path for keeping him on the club, but at this point, financially we're just in a different ball park," said Stover.
Asked about potential transfer moves during the break, with injuries having affected the club so heavily, Stover was positive about the club's depth with players returning from injury.
"We're getting pretty much back to full health. There's still a couple of guys who've got a little bit of time left. We gotta focus on trying to get [Gabriel] Farfán extended. I know Gio [Savarese]  would like to do that. I don't know where that sits at the moment, but he's due to come back from his injury very soon," he added. "We had the depth going into the season and I think we still are deep at every position."
It also appears that the elusive green card asked about all spring may finally be on the verge of appearing.
Visit ThisIsCosmosCountry.com for the full post.