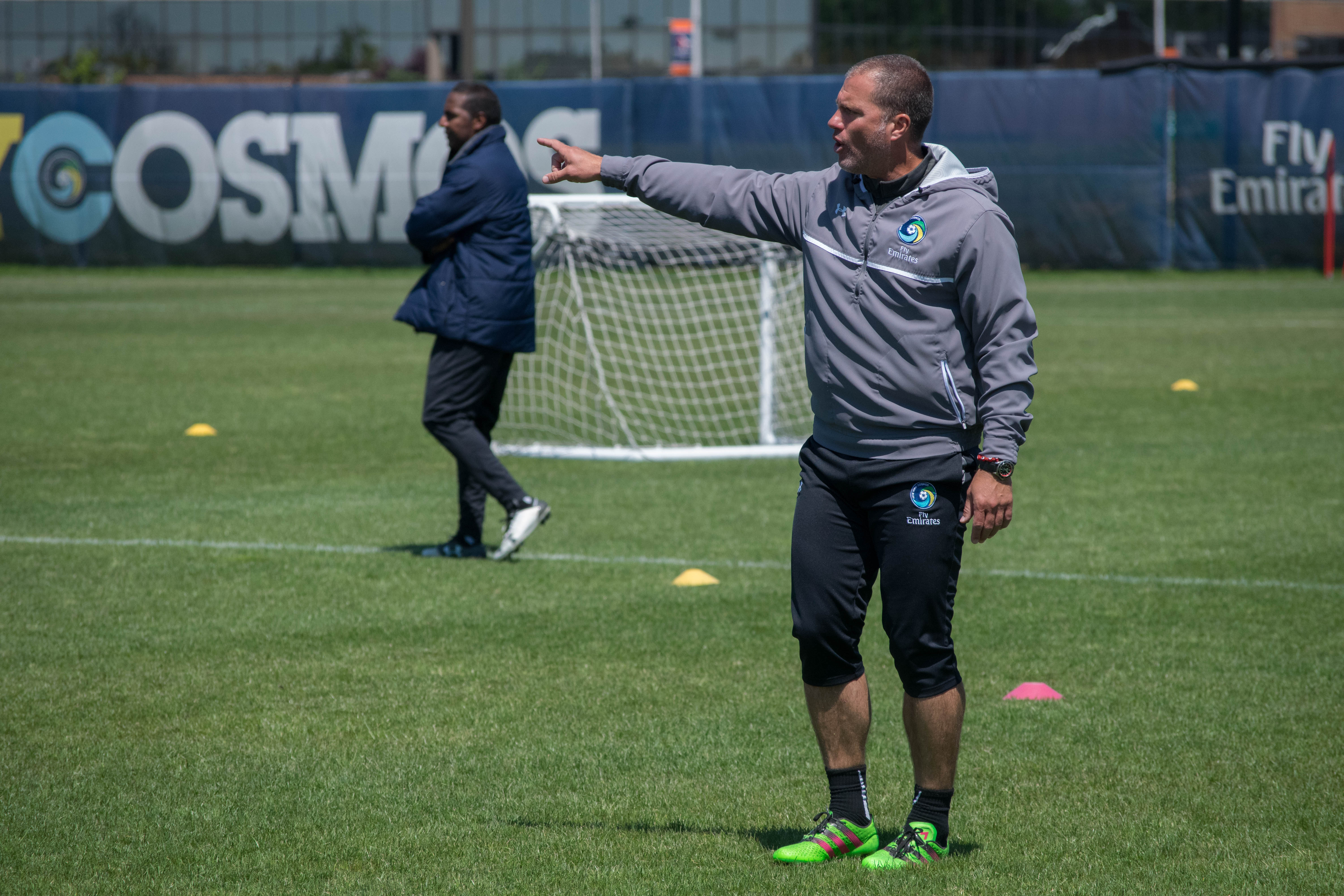 Giovanni Savarese on the East River Derby: "It's going to be a different game."
"Both teams will put the best scenario, the best team, the best roster that they feel can accomplish the goal on that day. I'm certain of the fact that they're going to come at us with everything that they have, as much as we are going to go at them with everything that we have."
Giovanni Savarese, head coach and sporting director of the New York Cosmos, does not mince words on what his expectations are for this Wednesday's US Open Cup showdown between the Cosmos and NYCFC. 
Everytime I've spoken with the coach, I expect certain things. He will always show a large amount of respect on who the next opponent will be. He will not overlook the match. He will not speak about any following matches in detail.
But it's rare to see that that coupled with the fire in his eyes and the excitement in his tone when talking about a much-anticipated rematch in what was easily one of the most exciting and overwhelming matches ever played in Shuart Stadium if not the most exciting one.
It brings back joyful and unpleasant memories simultaneously.
I was in the stands for that one last year. I've never forgotten the sickening feeling in my stomach as City took a two-goal lead, the sense of disbelief as the Cardiac Cosmos tied it near the death, the sudden swap of fear for elation as City was given, then missed, a penalty kick in extra time, and the sense of despair followed by pure senseless joy as the Cosmos came from behind in penalty kicks to snatch victory from repeated almost certain defeat. I was sick for about two weeks after that. Don't believe me? Listen to the show.
So, how does the team process events like this, a match with so much on the line as it is, coupled with the roller coaster of emotion that always goes with a New York derby?
Visit ThisIsCosmosCountry.com for the full post.