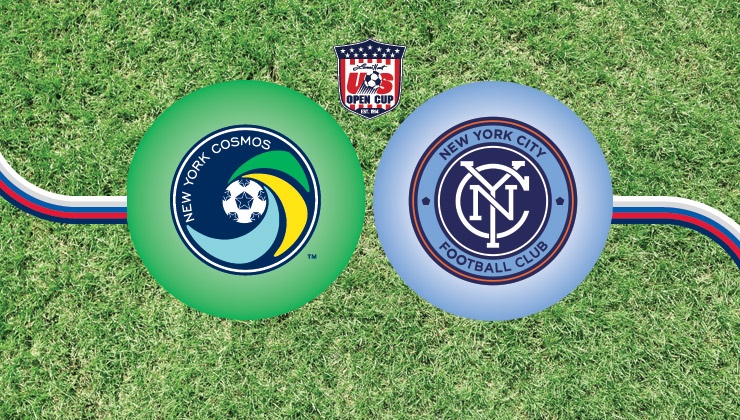 "They're in MLS, but that doesn't mean anything for us" – Lucky Mkosana on showdown with NYCFC
Steve Hamlin reports:
Derby. It's a name for a game that means a lot to a lot of different people. For those in the stands, it's everything from bragging rights to the biggest day of the year. For players, it's a chance to triumph over the cross-town rivals and earn extra motivation moving forward in the season.
This is especially true for Lucky Mkosana. The Cosmos striker turned himself into a Cosmos legend in last year's East River Derby, providing the equalizer and burying his penalty after extra time. However, this season has been rough for Lucky as he has struggled to find minutes in a packed forward pool featuring Jairo Arrieta and Yasmani Duk. The striker spoke to us about what the match meant last year, and what will happen this year.
"It was one of the highlights of the games of last year. It was a good showing for the team and good to get the result, and I feel like for the fans it was big after we beat them. We're going to owe to the fans to come out and maintain that winning streak against them."
"Personally for me, it's a game I've been thinking about since the beginning of the year. I'm really looking forward to it, and hopefully I get some minutes. If I don't, I know the guys are going to step on the field with the same winning mentality. We have a culture of working hard as a team, and we're going to get the job done no matter what."
Not only does a derby provide a stage for players, but it proves to be a massive emotional outing for all involved. Lucky discussed what a derby is from an emotional perspective.
Visit ThisIsCosmosCountry.com for the full post.