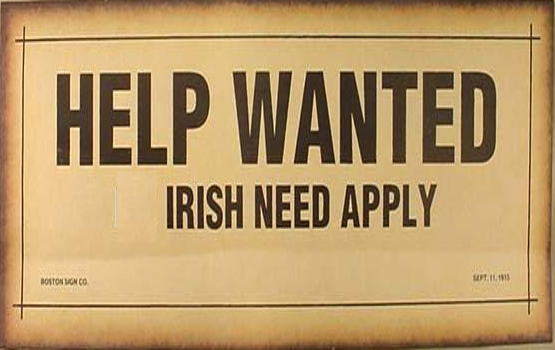 More Irish Need Apply: XI From The League Of Ireland Who Could Help NASL Clubs
While Irish immigration to the US slowed decades ago on a national level, veterans of the League of Ireland have made a major impact on the North American Soccer League of late.  The most recent example was Saturday's Spring Season winning hat trick by Indy Eleven forward Eamon Zayed, who debuted with Bray Wanderers on his way to tallying 145 goals on the Emerald Isle for a variety of teams including Shamrock Rovers, Drogheda United, Derry City, Bohemians, Sligo Rovers and the defunct Sporting Fingal.  Weeks ago former Sligo Rovers and Shamrock Rovers man Richie Ryan broke the league's transfer record, when Miami FC reportedly paid $750,000 to Jacksonville for the services of the box-to-box midfielder. Ryan was instrumental in Ottawa Fury's Fall Season championship last year.  
Defender Colin Falvey, who has been part of the last two split season champions, got his start in Ireland with Cobh Ramblers and the late Kilkenny City.  While they aren't Irish, NASL standouts Kupono Low and Pascal Millien both starred for Sligo Rovers.  Before he was Mr. Railhawk, Low was a fan favorite helping Sligo earn promotion in 2005, while Millien earned the same status for the Rovers as they won the league in 2012 and the cup in 2013.  FC Edmonton tapped into the League of Ireland this past offseason to bring American striker Jake Keegan back to North America, after he notched 12 goals for Galway United.
While the League of Ireland may languish at 41 in the UEFA coefficient and take a backseat among fans in its own country to English Premier League teams and Celtic FC, clearly it has been developing talent that can make an impact for NASL clubs.  Some of the League of Ireland's top players are looking to earn another shot to cross the Irish Sea after being cut by leading English club youth programs, while others have proven their mettle in the league itself.
English clubs have long cherry picked top talent from the League of Ireland for bargain prices.  Irish international star Seamus Coleman got his start with Sligo before moving to Everton for a mere £60,000 plus add-ons.  Colorado Rapids striker Kevin Doyle banged in goals at a healthy clip for Cork City before Reading bought him for £78,000.  In fact, the greatest Irish player of them all, Roy Keane, started his career with Cobh Ramblers before Nottingham Forest brought him across the water for just £47,000.
Unfortunately, since Irish soccer fans largely ignore their domestic league in favor of foreign ones, the clubs tend to be poor and in need of cash infusions.  However there is strong talent in the league. I focused mostly on younger players who could make a long term impact for a NASL team.  There is enough depth that I had to leave many quality players off the list below, including my personal favorite, Raffaele "The Tubbercurry Tornado" Cretaro.
The League of Ireland shares a Spring-to-Fall calendar with American soccer leagues, and due to budget constraints most teams sign players only for a season or two.  Quality players could be had for a modest fee to bolster a Fall Season run, or clubs could wait until after the season to see who is available on a free transfer. Regardless of the timing, here are eleven players plying their trade in the League of Ireland who could make a big impact in the North American Soccer League:
Goalkeeper – Micheál Schlingermann, Sligo Rovers
Castlebar-born Schlingermann might not have an Irish sounding name, and that is because he was born to German parents in County Mayo.  Schlingermann debuted with Sligo in 2009, only to return to the Rovers for the 2016 season after establishing himself as one of the league's top keepers.  Schlingermann won the FAI League of Ireland Goalkeeper of the Year award in 2015 as a member of Drogheda United.  Turning 25 later this month, Schlingermann has plenty of years ahead of him.
Honorable mention: Mark McNulty, Cork City; Ger Doherty, Derry City.
Right Back – Sean Gannon, Dundalk
Like several on this list, Gannon is a versatile player who can feature in defense or midfield.  The soon-to-be 25 year old debuted with Shamrock Rovers in 2012, before joining St. Patrick's Athletic in their title winning 2013 season.  Gannon joined Dundalk in 2014, becoming a key squad member for their back-to-back league wins in 2014-15 and establishing himself as the top right back in the league.
Honorable mention: Simon Madden, Shamrock Rovers.
Center Back – Andy Boyle, Dundalk
Boyle leads the defense for Dundalk, who has won the League of Ireland the past two seasons. As the vice-captain, Boyle has been pivotal to Dundalk's success, which included a FAI Cup win to go along with the league title in 2015.  The 25 year-old has been selected to PFAI's Premier Division Team of the Year in 2013 and 2015.
Center Back – John Dunleavy, Cork City
Captaining Cork City, Dunleavy is the leader of one of the best defenses in the country over the last few years and has played an important role in Cork reestablishing themselves as an Irish power after some lean seasons.  Another versatile player, the 24 year-old Dunleavy is at home in central defense, at right back or in midfield.  He played for Wolverhampton as a youth and has been capped by the Republic of Ireland at the U-21 level.  After leaving Wolves and before joining up with Cork City, Dunleavy trialed with the Vancouver Whitecaps of MLS.
Honorable mention: Eoin Wearen, Bohemians; Sean Hoare, St. Patrick's Athletic; Brian Gartland, Dundalk.
Left Back – Ian Bermingham, St. Patrick's Athletic
Bermingham is strong in both the attack and defense in his full back role for St Pat's.  The 26 year-old is a fixture at the Dublin club, with over 175 appearances since 2010 to go along with several Republic of Ireland U-21 caps.  One of the league's most consistent stars, Bermingham made the PFAI Team of the Year in 2012, 2013 and 2014.
Honorable mention: Dane Massey, Dundalk
Central Midfield – Stephen O'Donnell, Dundalk
Considered by many to be the best player in the League of Ireland, 30 year-old Stephen O'Donnell is the captain of the top club.  O'Donnell spent his youth career with Arsenal before spending 2005-07 with Falkirk in the Scottish Premier League.  After Scotland, O'Donnell moved to Dublin's Bohemians.  He also spent time with Cork City, his hometown Galway United and Shamrock Rovers before joining Dundalk in 2013. Injures have been the biggest adversary for O'Donnell.
Central Midfield – Greg Bolger, Cork City
Known for his tough tackling and excellent ball distribution, 27 year-old Greg Bolger was one of the key players for St. Patrick's Athletic during their 2013 title winning season and 2014 cup win.  Playing a deep-lying midfield role, Bolger influences the game by keeping possession and creating space for his teammates.  He can also play in central defense. A NASL club looking for the next Richie Ryan might want to put Bolger at the top of their shopping list.
Honorable mention: Gearoid Morrissey, Cork City; Chris Shields, Dundalk; Patrick Cregg,  Shamrock Rovers.
Attacking Midfielder – Daryl Horgan, Dundalk
An Irish U-21 international, the 23 year old Horgan is one of the most feared attacking players in the League of Ireland.  The Galway native got his start with Salthill Devon before showing flashes of brilliance at Sligo Rovers and Cork City.   His career soared after moving to Dundalk, where the team won back to back titles, while he was named the PFAI Young Player of the Year in 2014, and made the PFAI Team of the Year in 2015.
Attacking Midfielder – Brandon Miele, Shamrock Rovers
Another Irish U-21 international, the 21 year old Brandon Miele wears the number 10 shirt for Dublin's Shamrock Rovers.  Having spent time in the Newcastle United system, Miele joined Shamrock for the 2015 season and made the PFAI Team of the Year.  The speedy attacker notched 11 goals for the club in his debut season, and is off to a strong start in 2016 with 5 goals.
Honorable mention: Billy Dennehy, Cork City; Conan Byrne, St. Patrick's Athletic; Keith Treacy, St. Patrick's Athletic.
Striker – Christy Fagan, St. Patrick's Athletic
Coming off an injury plagued 2015 season, Fagan is still considered the league's top striker.  In 2014, Fagan notched 27 goals across all competitions for the Saints.  The 27 year-old Fagan spent time with Manchester United in his youth and is capped by the Republic of Ireland at the U-21 level.  A NASL club looking for the next Eamon Zayed might consider Fagan, who is known as a predator in the box with strong finishing skills.
Striker –  Karl Sheppard, Cork City
An Irish U-21 international, Karl Sheppard is on his second tour of duty in the League of Ireland.  He started his career with Galway United, but became a standout with Shamrock Rovers.  His success with Shamrock led him to Reading in the English Championship.  He never made an impact at Reading, spending time on loan at Accrington Stanley before returning to the League of Ireland. Sheppard can play as a striker or play wide.  25 year-old Sheppard notched 13 goals for Cork last year.
Honorable mention: Sean Maguire, Cork City; Rory Patterson, Derry City; Vincent Faherty, Galway United; Enda Curran, Galway United.
Manager – Stephen Kenny, Dundalk
A long time League of Ireland manager, Stephen Kenny is the architect of Dundalk's run of dominance in the past few seasons.  Kenny has won the league three times, in 2014 and 2015 with Dundalk and in 2002 with Bohemians.  He had a spell in Scotland with Dunfermline Athletic in 2006-07.
Honorable mention:  Pat Fenlon of Shamrock Rovers and Bronx-born John Caulfield of Cork City.