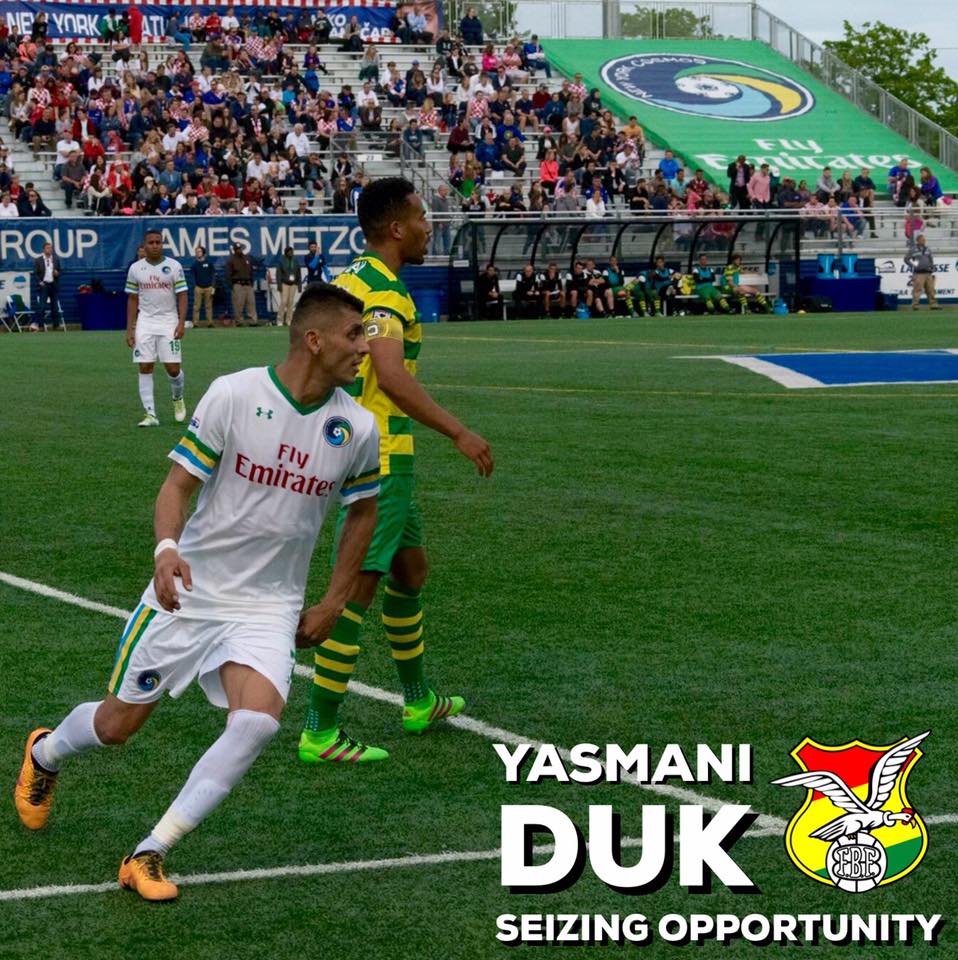 Yasmani Duk: Seizing opportunity
Joining on loan from Peruvian club Sport Boys, Yasmani Duk has been one of the least utilized parts of the Cosmos roster this spring. After ten matches played in the NASL spring season, Duk made the bench twice, subbed on once, and received one start.
But with opportunities so rare, the Bolivian international has made the most of them.
Getting his first start against the Rowdies (a matchup frequently resulting in close scorelines), Duk did not disappoint scoring an equalizer off a Juan Arango assist. Duk would play the full 90 and share his thoughts on his time with the club in postgame.
"The truth is I've worked well with this group which, more than anything, is a family that works well together," explained the striker in regards to the club. "I work hard to contribute when I'm called on and to do things well. The truth is that this is a very important, wonderful experience for me in a lovely city, in a lovely country; one very different from my own. A very advanced country, that maybe changes one's life, but more so for my son."
Duk was not done making the most of his playing opportunities, notching two headed goals against La Liga side SD Eibar in the mid-season friendly.
"I came to contribute and they brought me here because maybe, I had something to come contribute here. And God is giving me the opportunity to do so today."
The loan has also offered the Bolivian with a chance to shine on the international stage, perhaps in some unintended ways.
Visit ThisIsCosmosCountry.com for the full post.