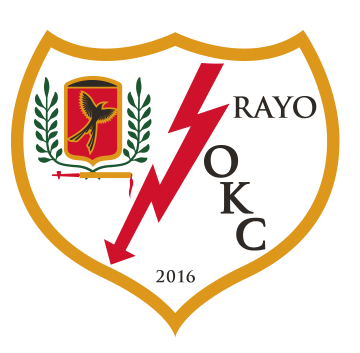 Rayo OKC: The satellite situation
When La Liga's Rayo Vallecano announced it would be starting a satellite club in Oklahoma City, it was met with a lot of skepticism from NASL fans. Why would NASL want to allow a club, who barely has a presence in their home city of Madrid, to invest in the league? They were not alone as Vallecano fans in Madrid went so far as to show up to matches sporting merchandise of Oklahoma City's other soccer team, the OKC Energy of USL, in protest of Rayo's investment abroad.
Bringing in a championship-caliber coach, a young exciting talent like Billy Forbes and splashing for Greek Superstar Georgios Samaras quickly silenced a lot of those critics and 6400 fans packed in to see the inaugural match of the new club. While attendance did slow down, quality play on the field and a nearly 5K average attendance had things in OKC looking on the up.
This week, however, that positivity took a hit as, following the relegation of Rayo Vallecano from La Liga this past season, Vallecano club director Luis Yanez was quoted as saying they will 'lower the sails' at Rayo OKC.
This cryptic message raised many questions and TICC quickly reached out to Rayo OKC for comment. We've received no response. Chris Brannick of News OK was able to shed some light on the situation with a quote from OKC minority owner Sean Jones on the subject.
"One of the things that came out of that conversation was after they were relegated, which was the following week, is they said, 'we may have to consider how to restructure our investment, the potential of bringing in additional investors.'"
Visit ThisIsCosmosCountry.com to read the full post.