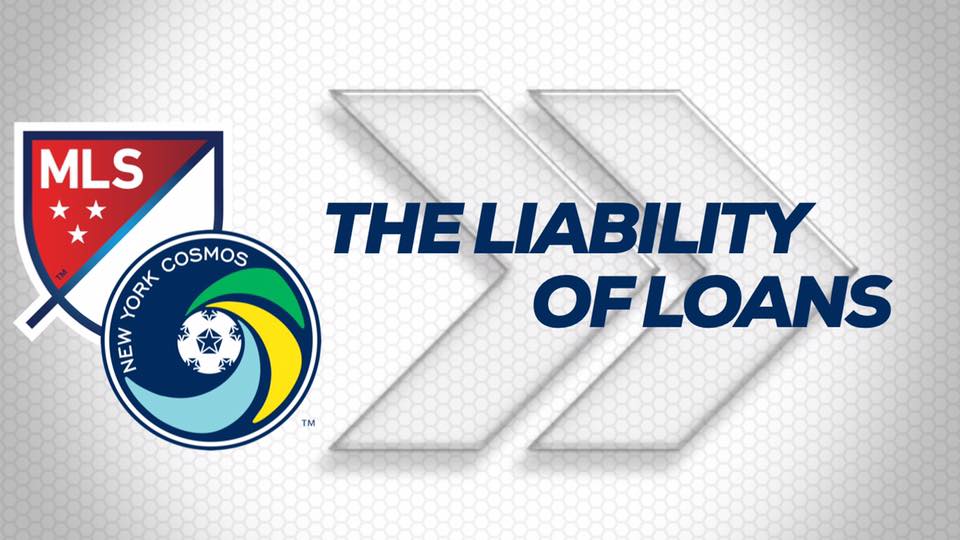 The liability of loans: MLS loans and the Cosmos
Since 2013, the Cosmos have focused on building a club that could win league championships, make deep runs in the US Open Cup, and, in a phrase used consistently by the organization itself, compete at the highest levels in this country.
The Cosmos have engaged in a series of recruiting efforts to build a well-rounded organization on the field to achieve these goals. The results have certainly been mixed.
Three years of league play. Three postseason appearances, two NASL titles. Two years of Open Cup play. An overall 4-1-2 record. A win and a draw (won in PKs) against MLS clubs, both losses against them, too. Some high-profile friendlies against teams like Villarreal, SD Eibar, and the Cuba Mens' National Team.
To that end, the Cosmos have used nearly every means to build a squad capable of handling the load. Some of their longest-tenured players, like David Diosa and former player, now scout, Dane Murphy, hail from the old Cosmos Academy East and subsequent U-23 team that competed in the USL Premier Development League.
A more recent tool at the club's disposal has been New York Cosmos B, which could be viewed as the successor of the old U-23s. In their inaugural season, players like Haji Wright, Ruben Bover, and John Neeskens started with the NPSL side and eventually graduated up to the first team.
They've also brought in star talent with experience at the top levels of the game. Players like Raul, Marcos Senna, Niko Kranjčar, and Juan Arango have seen time in some of Europe's top leagues with the two Spaniards and the Croatian also having experienced the game at its peak, the World Cup. Some, like Satoru Kashiwase, Yasmani Duk, and Andres Flores, have joined from foreign clubs on loan, with the Cosmos eventually opting to sign Flores.
The club has, of course, also looked domestically signing captain Carlos Mendes, Hunter Freeman, Danny Szetela, and others from different levels of the game.
"As a sporting department, we look at every opportunity to build the team we are looking to build," stated head coach Giovanni Savarese.
"We look at players that have played in MLS, players that have international experience, players that are young. American, young, international. As I always say, if one of them comes with an important name as they have in the past and it makes sense, because they bring the right attitude, we'll bring him in."
A major component of their domestic team-building, however, has been loans from MLS. These have played out in different ways for the club.
Visit ThisIsCosmosCountry.com for the full post.