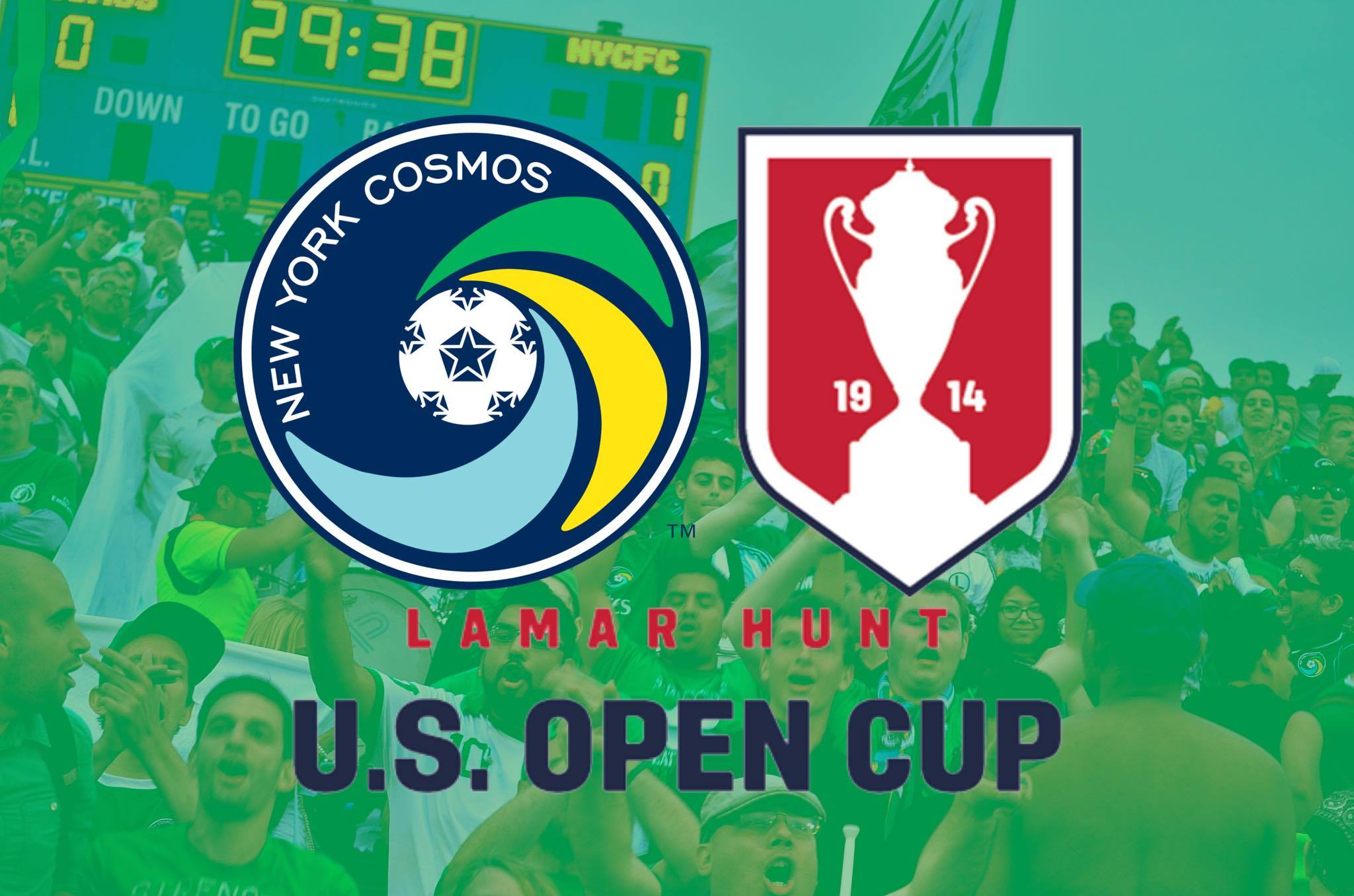 Cosmos Open Cup objectives now clear
With an assortment of information arriving across Thursday, the first two rounds of the Cosmos' road to the Open Cup are now clear and the club now knows who they'll face as well as where.
The New York Pancyprian Freedoms hosted Jersey Express at Belson Stadium in a closely fought battle for the right to face the Cosmos. With few serious threats or shots on goal across the evening for both sides, a 79th minute header from Ansger Otto would be the difference maker as Jersey Express won the match 1-0. The Pancyprian Freedoms were denied a chance at extra time as one of their players was taken down in the box at stoppage time and the postgame scenes were intense as fans of the home team literally had to be pulled away from the referees.
The Cosmos will enter the tournament on June 1st, hosting Jersey Express for the second consecutive year in the same venue as last year, Belson. On the winning end of a 3-0 result last year, the Cosmos will look to duplicate last year's success and move on to the next round and another familiar opponent.
NYCFC will host this year's derby between the two sides, should the Cosmos advance. After some lack of clarity where the match would be hosted, TheCup.us today disclosed that Coffey Field, a 7,000 seat stadium at Fordham University, will be the location of the Round 4 match.
Visit ThisIsCosmosCountry.com to read more details on the Open Cup.