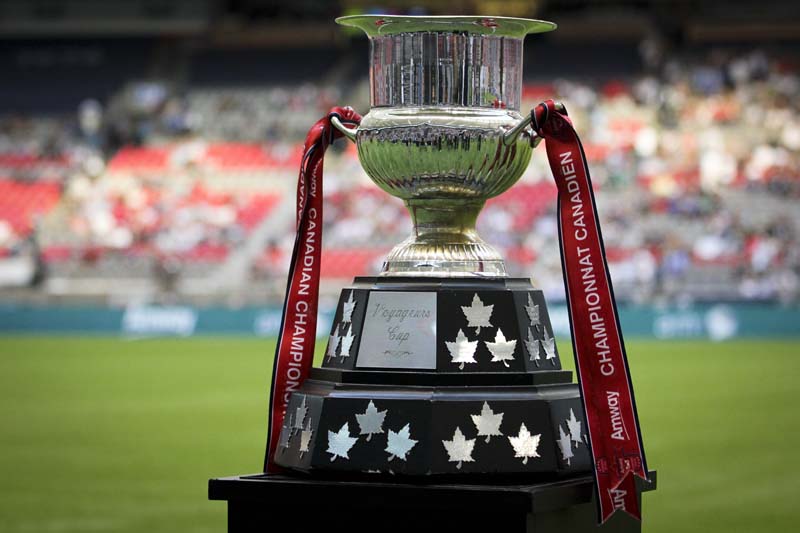 Ottawa Ready For Voyageurs Cup Second Leg
Ottawa is buzzing ahead of tonight's Voyageurs Cup second leg match vs FC Edmonton as Fury look to secure their birth in the tournaments semi-final for the first time.  Spirits are high after Fury were able to secure a 3-0 win in Edmonton and the club are looking forward to the prospect of possibly hosting the Vancouver Whitecaps on June 1st.
The Voyageurs Cup is a trophy that carries a lot of meaning to many Canadian soccer fans as its origin are intertwined with that of Canadian soccer supporters.  The cup was first founded and organized by Voyageurs, the official name of Canadian soccer supporters, in 2002 for the highest finishing Canadian club in the USL A-league. Since then the cup has been handed over to the Canadian Soccer Association to be awarded to the winner of the Canadian Championship, Canada's domestic cup competition. The club that lifts the Voyageurs Cup each year also earns a berth into the CONCACAF Champions League.
In the past two season Ottawa have fallen fairly hard to NASL opponents FC Edmonton in the cup, including allowing three away goals in the final stages of the first leg last season to all but secure their fate before the second leg had kicked off.  This year however the tables have turned and Fury find themselves with a 3-0 lead heading into their home match, having a week off between matches.  FC Edmonton's schedule was much more hectic as they found themselves playing the Cosmos on Sunday before travelling to Ottawa for Wednesday evening's match.
Given Edmonton's strong start to the NASL season and their 3-0 deficit in the Voyageurs Cup, they could field a lesser squad and leave some players back in Alberta to rest up for this weekend. Ottawa on the other hand are expected to field a strong starting eleven to secure their spot in the semi final.  If Ottawa advance to the next round they will host the Vancouver Whitecaps on June 1st before travelling to British Columbia on June 8th for the away leg. The opportunity to host Vancouver would be a large achievement for Dalglish early in his Fury tenure, and hopefully have a positive financial outcome for the Fury.
Heading into their third meeting with FC Edmonton so far this year, Ottawa will have a lot of domestic talent to represent the club in the Canadian Championship.  While Canadian Men's National Team Captain Julian De Guzman will likely remain sidelined with an injury, fellow Canadians Marcel De Bellis, Kyle Porter, Mauro Eustaquio, Carl Haworth, Mozzi Gyorio and Marcel De Jong all have chances of featuring for Fury in tonight's cup match.
The match kicks off at Lansdowne Park at 730 pm and can be streamed live on www.canadasoccer.com and Rogers 22 in Ottawa.