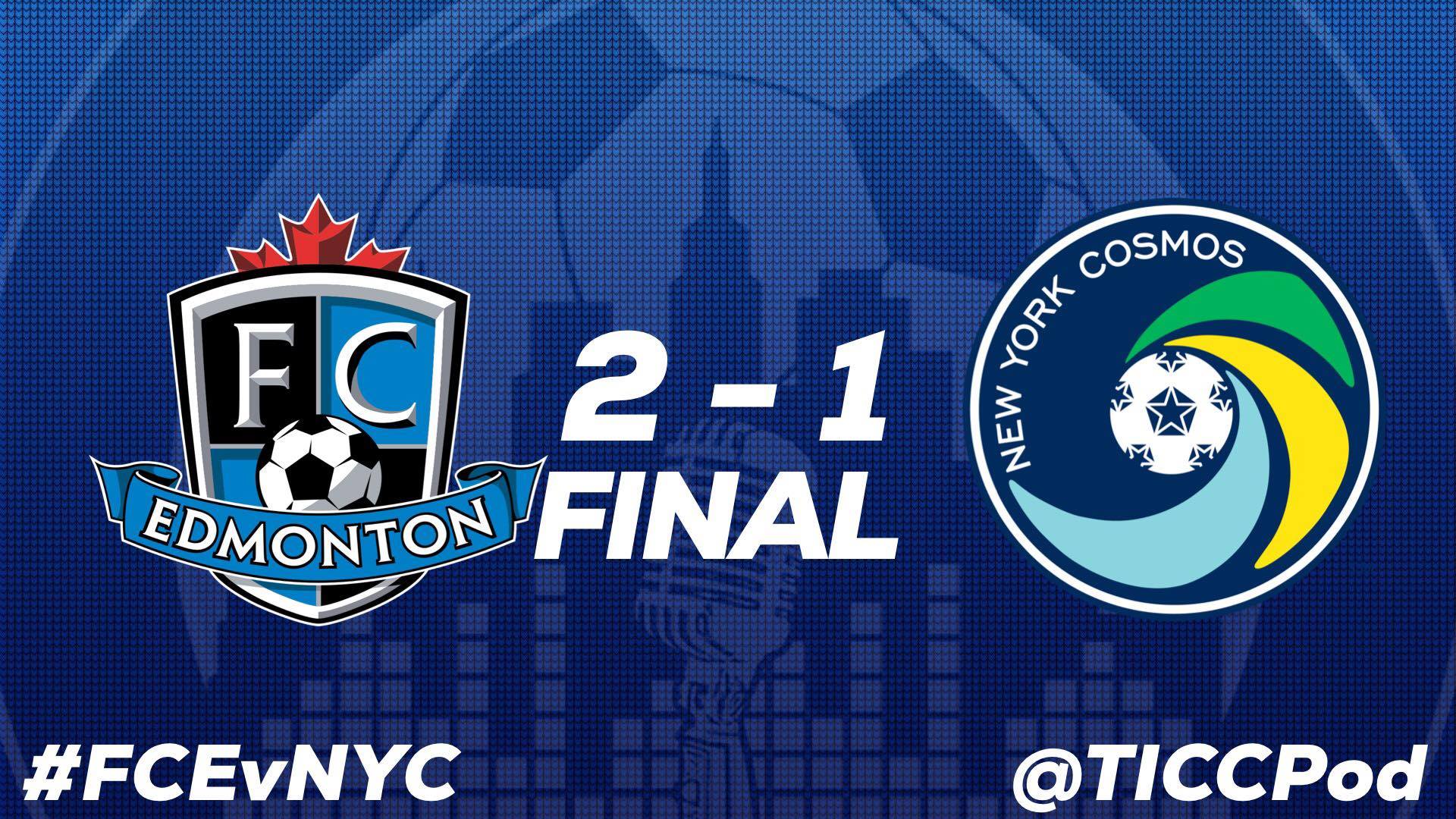 Cosmos fall in Edmonton, spring season at risk
The Cosmos fell to FC Edmonton 2-1, dropping them to third place in the NASL table and endangering their chances at grabbing the 2016 spring title and the first available playoff spot.
The Cosmos continued to implement the 4-1-4-1 that has given them the most success this season. The line-up remained the same on the forward and midfield lines with Jairo Arrieta up top, Yohandry Orozco, Niko Kranjčar, Juan Arango, and Sebastian Guenzatti in the attacking midfield roles and Michael Lahoud as the sole holding mid. Jimmy Maurer remained in the net with Ayoze and Carlos Mendes in front. The only changes came on the right side of the back line as Jimmy Ockford returned as a starter and Hunter Freeman slid back to the right as a result.
The game opened up in a bizarre fashion, with a delay on account of…socks. With opposing clubs supposed to wear different colors of clothing, the white socks that both teams had equipped were a problem for referee Yusri Rudolf. According to Steven Sandor, a call to the league headquarters was required before the match could proceed and the focus could shift from socks to soccer.
The game opened up with Edmonton putting heavy pressure on the Cosmos, not allowing them to get much space anywhere and battling them heavily for control of the midfield.
The Cosmos were the first to threaten the Eddies net when Orozco fired a shot right to Matt Van Oekel early on. He would follow that up seconds later with a cross to a wide-open Arrieta on the far post who couldn't get a header on frame with a wide-open net. Another attempt from the Venezuelan would roll just wide in the 16th.
The Eddies, however, would find the net first in the 13th minute.
Visit ThisIsCosmosCountry.com to read the full post.