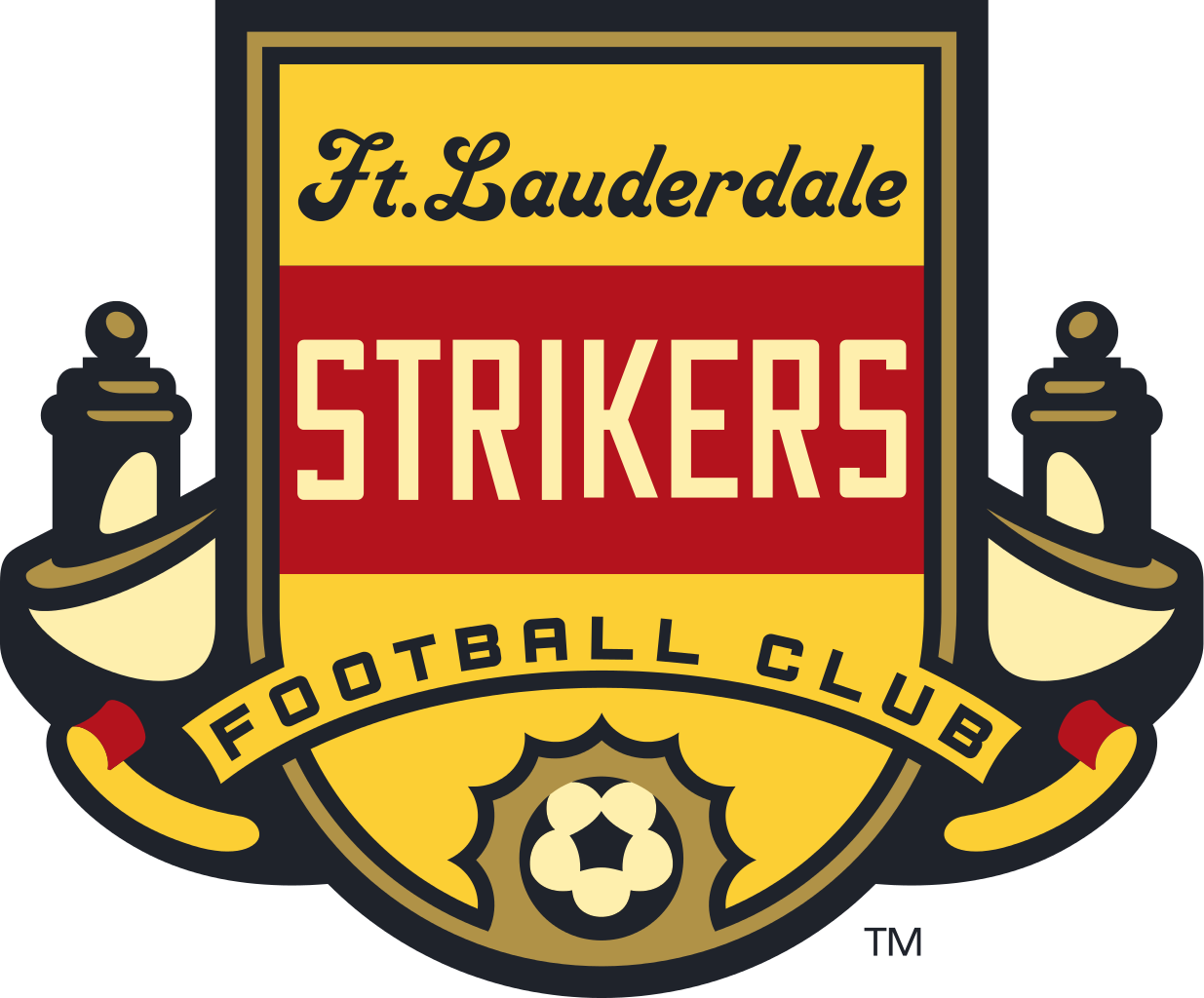 Fort Lauderdale Strikers: Where Did It All Go Wrong?
It's been a year and a half since Traffic Sport relinquished ownership of the Fort Lauderdale Strikers to Cesso, Ronaldo and company, and somehow it appears that the club has moved backwards.  The ownership seems lost in a Brazilian daydream as attendances struggle to break the one thousandth mark. It may be time for the Strikers brass to step back and re-analyze their approach to owning an NASL team in Florida.
While the Strikers have the privilege of being one of a few North American soccer teams that can market off a nostalgic 70's/80's brand, it seems as though they could soon drown in the slowly flooding Florida soccer market if they don't right their ship and quickly rebuild their support in the community. This article hopes to address some issues at the Florida club and focus on where they are going wrong, in hopes that one of the NASL's most recognizable names doesn't soon disappear.
Community Connection
One thing that stood out to me when I attended Lockhart stadium in 2014 was the number of kids and activities taking place behind the main stand. There was of course the supporters group (Flight 19) tailgating in the parking lot, while others were just BBQ'ing hotdogs and awaiting kick off, but the amount of kids was outstanding.  These youngsters were part of various soccer groups across the south of Florida that the Strikers had built relationships with, and in return these kids were getting the opportunity to see live, professional soccer with their families.  The foundation for the future of soccer in the Fort Lauderdale area was being laid.
Now, two seasons later, where are these kids and their families?  It appears that the relationships with these youth programs have all but disappeared under the new ownership and that could partially explain the severe drop in attendances in the 2016 season.  With tens of thousands of children playing soccer in southern Florida, the Strikers have completely lost all connections with the grassroots soccer community in and around Fort Lauderdale, and they are losing youth programs (and fans) to Miami FC at an alarming rate.  While the club is spending resources on sending a U-19 team to China (where the first team traveled for pre-season earlier in 2016) and building the clubs brand abroad, they are struggling to connect with the fans who actually attend games, purchase merchandise and support their local club.
The first thing Strikers ownership needs to do is rebuild these connections in their community and connect with people on a local level.  With Miami FC joining the league, and Beckham's team on the horizon, connecting with the community in and around Fort Lauderdale and building relationships with local grassroots youth programs will allow for the club to rebuild their fan base and would be of vital importance for Strikers ownership.  Ensuring they understand their community and building strong connections will strengthen the club and provide stability in the long run.
Retaining Staff
There is no doubt that turnover is a major reality among most NASL squads, however the Strikers have lost some key personnel over the past two years that could have or should have stayed around.  The most notable example is that of Gunter Kronsteiner. He was let go twice by the Strikers despite being a fan favourite, causing a fractured relationship with some fans and supporters.  Kronsteiner was replaced with a full Brazilian staff that quickly over turned the squad.  The new coaching staff doesn't have the same scouting networks in North America and have relied on unproven/unknown Brazilians to fill out their squad.
In general, the club has failed to retain players that have found themselves in demand with other successful NASL clubs, such as Darnell King to Tampa, Aly Hassan now in Carolina and Rafael Alves having success in Ottawa. The Strikers have in turn brought in a heavy load of Brazilian players, and lost players who had grown up locally or been a part of the community for years.  Names and faces known to fans are now moving on to other NASL markets and the high turnover makes it hard for fans and supporters to relate to the squad's new look.
With the Strikers finding success in recent years only to have the owners, coaching staff and players leave and replaced with unknown Brazilian names, it's easy to understand why some Strikers fans may not have returned in 2016.   The turnover of staff and replacement of familliar/recognized names in the community with new unrecognizable faces (apart from Ronaldo) means there is no doubt that some fans will feel alienated and less eager to return to Lockhart in the future.
Surviving the Florida Market
Although attendances have reached a staggering low for Fort Lauderdale so far in 2016, the club has brought in a substantial amount of sponsorship money that should see them through the year.  The current ownership has brought in more money this year through sponsorship than the club have in the previous five years. Sources close to the club say that number is around $1.7 million. The club also has a fantastic broadcasting deal that allows fans to watch both home and away games locally and never miss a minute of strikers action.
Although the sponsorship money is there and the broadcasting is fantastic, the club still needs to compete in a Florida soccer market where four NASL teams and two MLS teams will soon call home.  Having sponsors and broadcasting deals are great for the club this season, but if fans don't start to fill the seats then those sponsors may not return and the broadcasting deals may start to dwindle.
The club needs to build upon the local rivalries and create an atmosphere of local competition between the three other Florida clubs. Nowhere else in the NASL are clubs so closely located and the club should realistically be able to get high attendances with local rivals, however in this seasons home opener vs local rivals Miami FC, the Strikers were only able to attract 2129 fans.  That is not good enough for a home opener, and certainly not good enough for a match vs a club less than 30 miles away.
In The End
Surviving the Florida market could prove a difficult task for the Strikers ownership, especially with Miami FC, Jacksonville and Tampa all with large budgets and spending money on transfer fees.  Over the next few months the Strikers ownership will surely need to reevaluate their priorities to ensure that fans return and attendances reach  acceptable levels.
If relationships with the community are rebuilt and youth programs are brought back under the Strikers umbrella there is no doubt that the families and children will return to Lockhart and help rebuild the fan base.  If the top players and fan favourites are retained for next season there is no reason that these fans won't return next year and allow the club to grow in southern Florida.  However, if the club continues to go down this path, it will continue to deteriorate and fall behind local rivals, and most importantly, risk the future of the well known Strikers name.