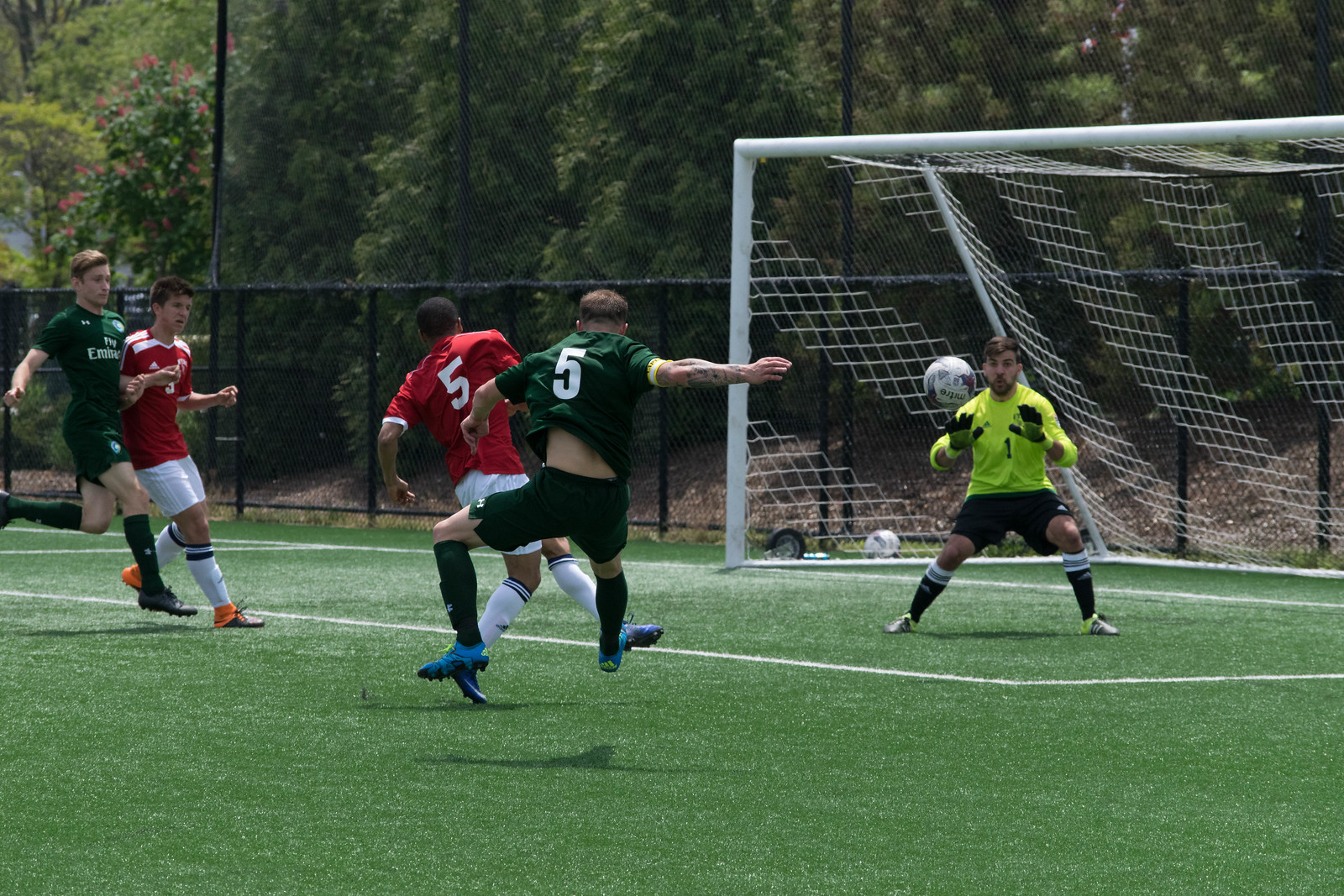 Cosmos B earn gritty 3-1 win over New York Athletic Club
Steve Hamlin reports:
Playing their second game in as many days, New York Cosmos B bounced back in a big way with a 3-1 win over New York Athletic Club Saturday afternoon at Hofstra Soccer Stadium. Physical and a war in the midfield, this matchup was a typical fourth division trench battle.
Cosmos B started the game in a 4-3-3 much like they did on Friday against Seacoast United, but with two big changes. Kyle Zobeck slotted in at keeper forHector Guerrero, while an unknown player named Ruiz came into the front line in place of Julian Stahler.
Cosmos B got on the board early through a Franklin Castellanos corner, which found the head of Venezuelan Alejandro Mitrano, making the score 1-0 with only three minutes gone.
The scoreline stayed 1-0 until the 38th minute, when goalkeeper, and part-time religious icon, Zobeck was caught off his line by Berisha, leveling the game at one apiece.
Stahler replaced Ruiz at the beginning of the second half, and subsequently delivered a man of the match performance.
Visit ThisIsCosmosCountry.com to read the full post.