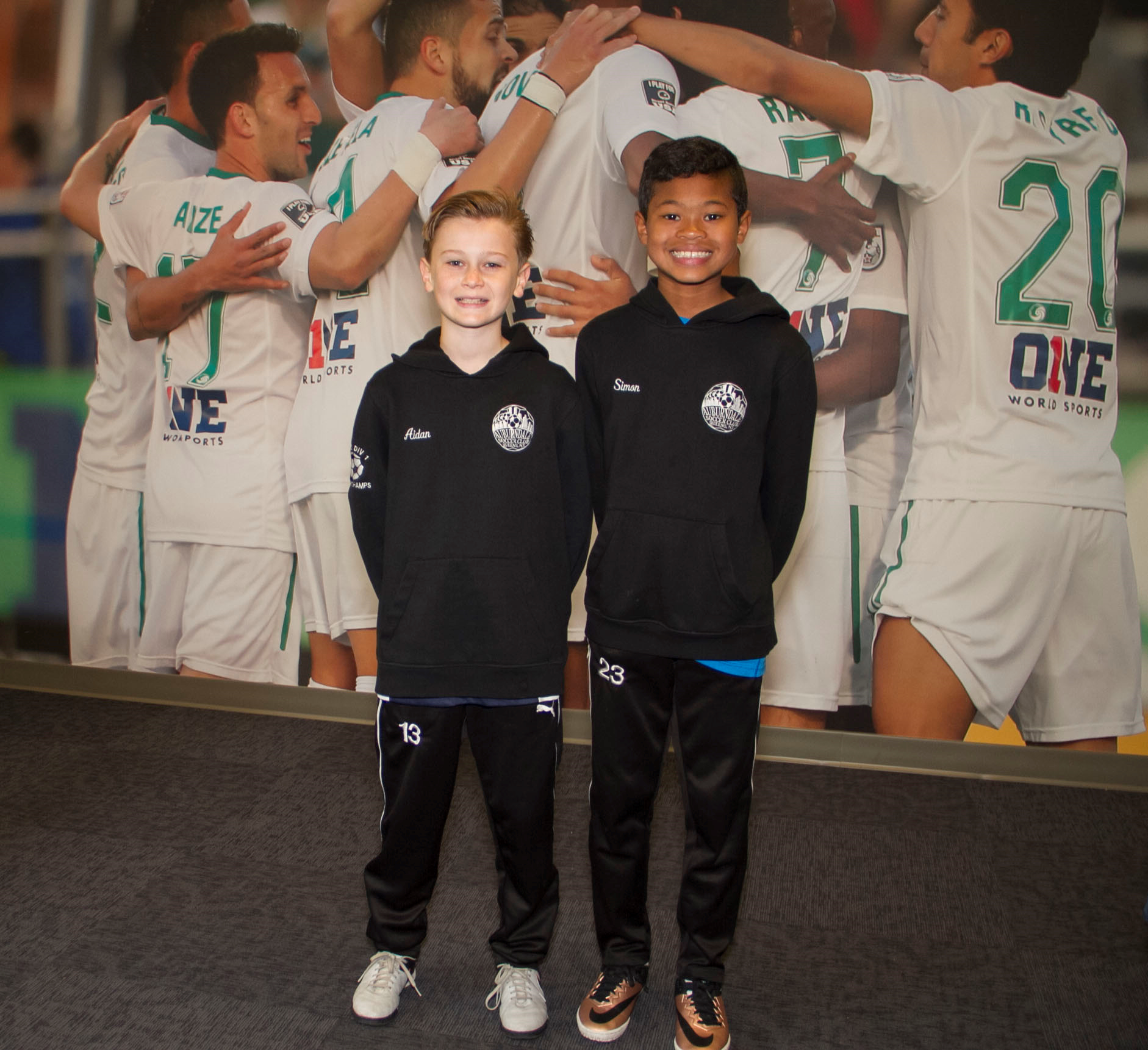 Cosmos Academy Sign First Players, Approved for Additional Levels

After the naming of Ronan Wiseman as assistant youth director back in February, the Cosmos Academy receives some significant momentum today in the form of their first two signings and approvals from US Soccer to expand the current scope beyond the original U-12 age group to the U-13 and U-14 levels.
12-year-old Aidan Pericic and 11-year-old Simon Adjakple are the first two players to sign with the Cosmos Academy. The boys come from Auburndale SC, one of the clubs comprising the Academy Affiliates program which the Cosmos have used to identify potential talent. Both boys were also coached by Paul Allen Elliot, a former member of the Trinidad and Tobago national team, according to Auburndale SC Director of Soccer, Carlo Acquista, who thanked the former player for his work.
"We are extremely excited for Aidan and Simon as the first two academy signings in club history," commented Acquista. "They have been extremely humble throughout this process."
Following the Wiseman announcement and the original U-12 approval, these are the first steps the public have seen in forming something the Cosmos see as crucial to their aspirations.
"I'm delighted to welcome Aidan and Simon to the Academy," said Wiseman. "Over the last few months we've been running a number of Academy identification centers in the New York area, searching for talented young players with the right mentality," he added.
"Our ambition to have our own academy is now becoming a reality with the signing of these young players," commented New York Cosmos Head Coach, Giovanni Savarese. "Ronan's experience in youth coaching has really helped accelerate this process, providing young players with a developmental pathway to the first team and exposure on the national level."
The Cosmos have been open about their desire for the academy, seeing this as part of a strong foundation required to help the club return to global prominence.
Visit ThisIsCosmosCountry.com to read the full article.