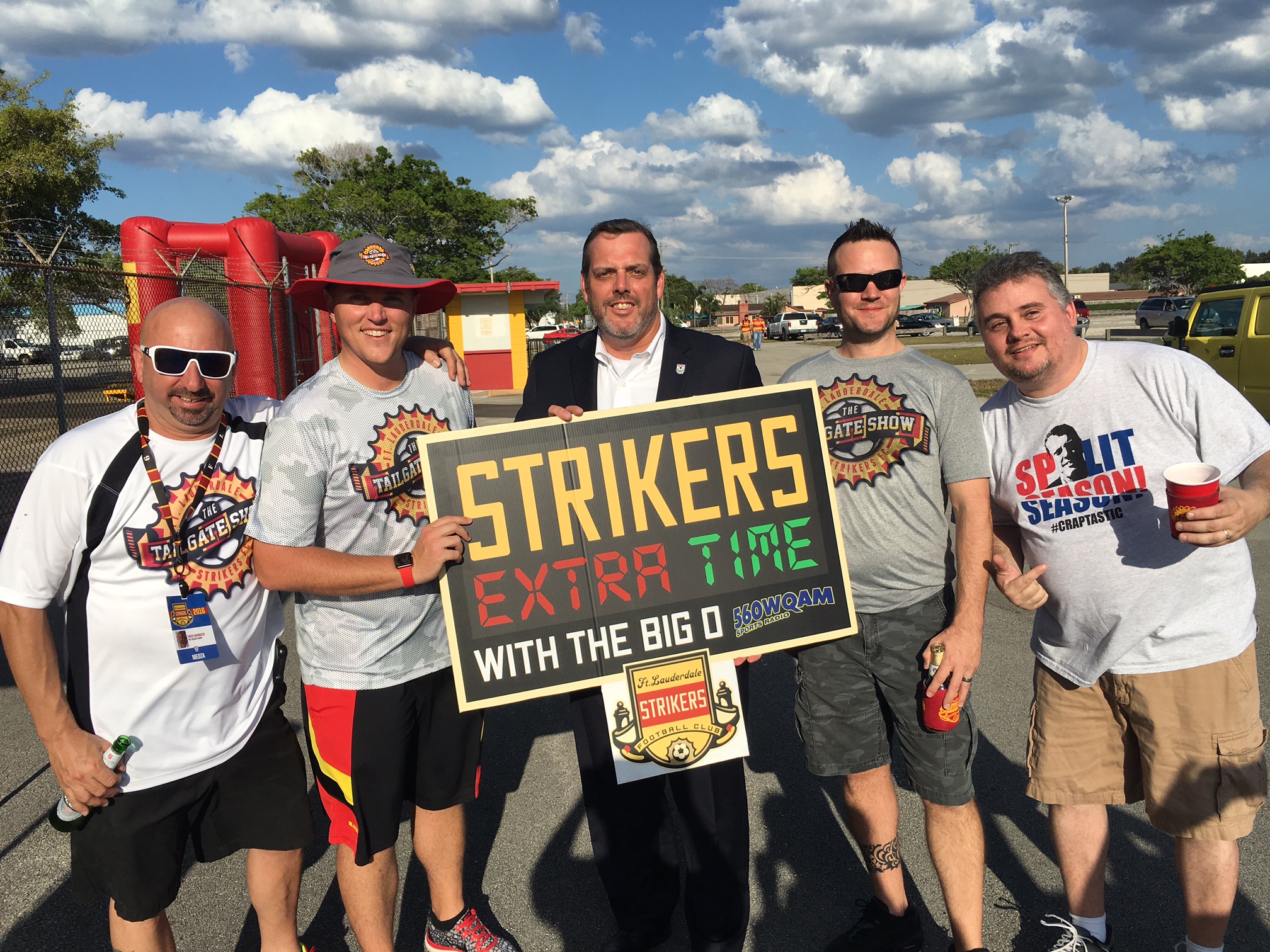 To Split, or Not to Split
To Split, or Not to Split
Author: Scott Wendt
       We are four weeks into the 2016 NASL and we have already seen a lot! For those of us that have followed the league from the start, it is easy to see that considerable progress has been made in establishing a product that fans enjoy and players are recognizing as a legitimate destination in North America. The level of competition on the field coming into the season looked, on paper, to be the best yet. Couple that with broadcasting deals for the clubs and the league, increasing attendances, more sponsorship deals, and the attraction of new ownership and investors, and there are many positives to talk about.
But I want to take a closer look at one of the items that continues to bog down forward momentum for the league – the schedule format. The biggest reason it bothers me is because there are very simple solutions to resolve it that the league simply ignores, without explanation. Just four weeks into 2016, and there are already three teams with no shot at the "Spring Season Title." After this coming weekend another three teams are likely to be out of the race. The time has come to revisit this issue, and finally do something about it.
With every debatable topic, it's always prudent to study the pros and cons of each viewpoint. Only, when it comes to pros for keeping the current split season plus championship playoff format, it is difficult to find much in the way of positives. Some, let's call them "extreme" NASL fans, revel in every single difference we are able to point out between our league and MLS. The split format is slightly different from MLS's full season plus playoffs format. But does being different simply for the sake of being different really constitute a check on the pro side of the ledger for anyone of rational thought?
One argument for the split format I have heard is that it enables teams to sign players to shorter term deals to minimize the risk to the team financially. If a player should not work out over the course of a "half season" he can be gotten rid of less expensively. Everyone around the league saw how bad a signing Leo Moura turned out to be for the Strikers last year, and being able to offload him after the first 10 games was a positive in the eyes of most Strikers fans. I don't know if the contract was only for that portion of the season, but let's say it was in order to hold this up as an example of a plus with the format. The only thing is what happens if the situation is reversed? If the player outperforms his contract in the Spring doesn't it leave the team in a bind? The player now has all of the leverage to demand a far greater deal for the Fall or he'll go somewhere else right? Plus, as time goes on in our league, signing players to longer than a one year deal seems to be held up more and more as a positive for a club, a sign to fans that they are committed long term to fielding quality players and not having to retool the roster every single year.
One thing the league has used it for has been to allow teams to join, play for less than a full season, and be eligible to win the league's championship. No you didn't read that wrong. It actually happened back in 2013 when the Cosmos joined for just the second half of the year, and then won the Soccer Bowl. Carmelo's Puerto Rico FC could potentially do the same this year. Is any world soccer fan really in favor of a format that allows this scenario to occur?
The cons on this are "fish in a barrel" easy. I won't really harp on the 10 games vs. 22 games thing because I don't think anyone is in favor of that, even the handful of people who like the format. No one deserves to be called a champion or get a trophy for being best over 10 regular season games. It's a joke and makes us look desperate to give out hardware for pretty much anything.
I have already started with the above scenarios whose flip side negatives seem to easily outweigh whatever positive even the staunchest proponent of the format might be able to conjure up. How about this scenario? Let's say this year's Spring "champ" goes 6 – 2 – 2 and locks up either the #1 or #2 playoff seed. Under the current format, that team could then lose all 22 Fall games and still retain their top two seed. Now don't go crazy, I'm not claiming this is going to happen this year, or ever even. What I'm saying is that it is possible, and is the fact that it is, acceptable? The Silverbacks fell into this trap somewhat in 2013 if you'll recall. I'm sure we will see it again. I have spoken with coaches and players who have told me yes, if we won the Spring "season" it does provide an advantage to give some players rest physically and mentally over the course of those 22 Fall contests. I don't blame them, it's about winning the Soccer Bowl Trophy after all. But does that impact fan interest during the Fall? Will it always impact the players, as it obviously did to Atlanta in 2013?
Part of the split format the league uses introduces a break between the seasons as well. This does two negative things for me. First it takes your product off the shelf for some period of time. In American D2 soccer, grass roots marketing and word of mouth are huge. Taking your product away from the public for a month, or even two weeks slows any momentum you've built in the Spring. The second is schedule congestion. The Strikers play five Wednesday games in the Fall. That's five dates where the home team is losing revenue, maybe by as much as half, maybe more. Those revenues are critical to teams' survival. Those five Wednesday matches also mean five times the Strikers must play 3 matches in 8 days or less. Other NASL teams are similarly afflicted because of the format and break. Some say, well teams in the EPL and Bundesliga do that all the time. And to that I again say, this is American D2 soccer, with American D2 soccer resources, facilities, and player depth. If you can't work out the fact that schedule congestion for the Strikers and schedule congestion for Manchester United is an apples to oranges comparison, I can't help you.
Every coach, player, and 99.9% of fans I have ever spoken to about the format do not like it. Players and coaches are very reluctant to go on the record about it, understandably. I mean, how did it work out for Brian Haynes when at an official NASL function before the Soccer Bowl, he acknowledged the fact that the two best teams over the 2013 season, Carolina and Tampa, were both shut out of the playoffs due to the format and he felt it was unjust?
Being different from MLS is fine – when there is a reason to be. The fact that we don't have a single entity structure, and clubs are free to buy the best players they can without the league making up phantom rules about who can go where and when, it's great! So come on NASL, let's take care of this one glaring weakness in our league so far. This format doesn't fix any problems and it doesn't provide the league, teams, players, or fans with anything of value. It does create a number of real problems, as well as the potential for many more. The solution is simple. I don't even need an entire paragraph to give it to you. Full season points, skip the "break" taking the product off the shelf, and the top four teams can still make the Soccer Bowl playoffs. This way we don't wind up four or five games into a thirty-two game season where half the league is already eliminated from one of those four playoff spots. I am waiting to take your call and iron this out Bill, free of charge, any Thursday night in the #Kudio!
Scott Wendt is a Co-Host and contributor to The Tailgate Show, Thursday nights at 7PM. www.thetailgateshow.us
Split Season #Craptastic shirts are available via @thetailgateshow on twitter and facebook