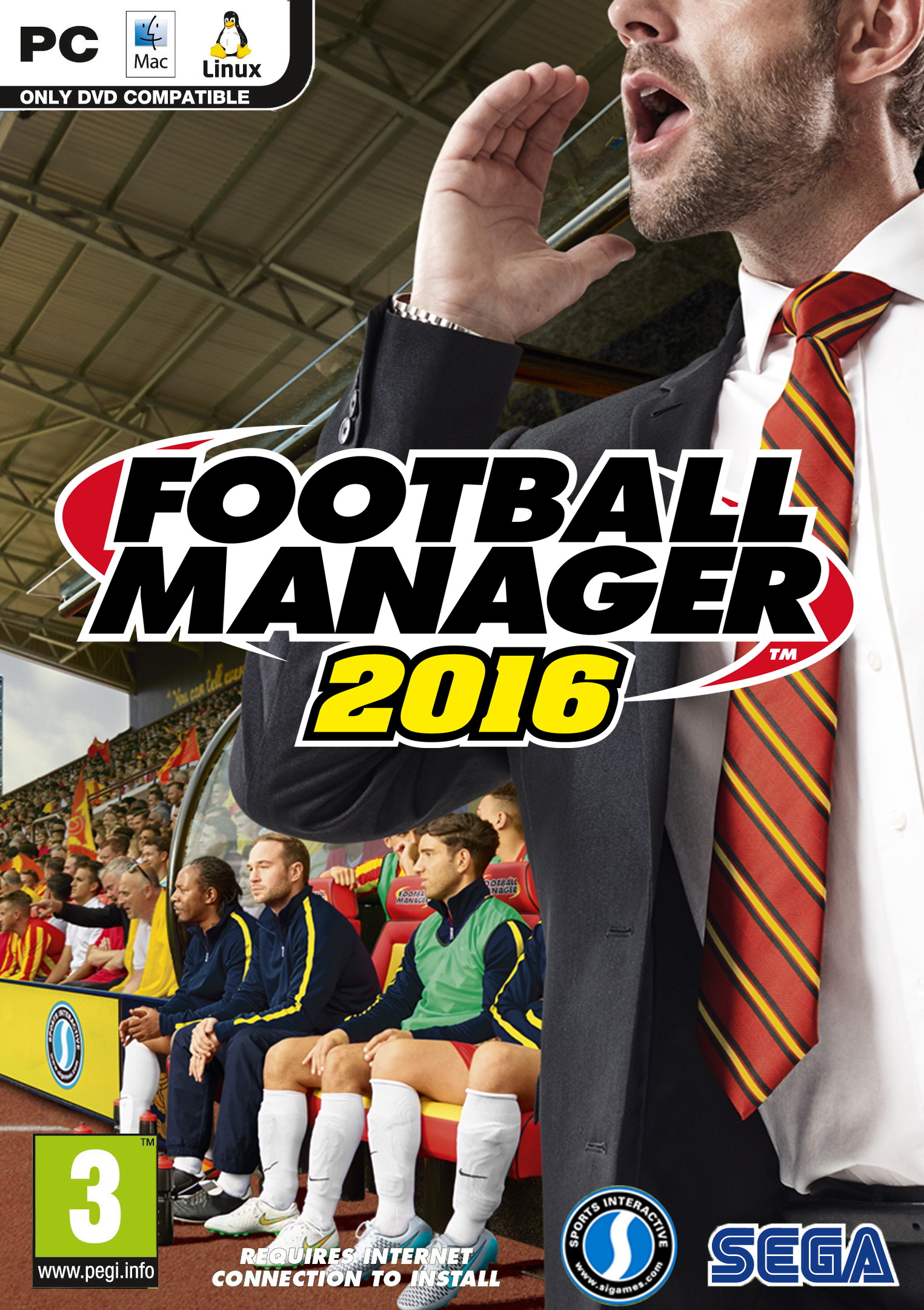 Projecting the NASL Spring Season with Football Manager 2016
If you've never played Football Manager, good god man, don't.  It is one of the most addicting sports games on the market, particularly if you enjoy business and sports and like the idea of simulating the experience of running a soccer club, similar to how Out of the Park Baseball allows you to run a baseball team.  It's absolutely engrossing.
Football Manager also has perhaps the best database of soccer talent in the world.  You can find pretty much any professional player rated by the game's many contributors by searching the editor.  I used the editor to modify the Official Winter Update database to make the NASL rosters accurate up to the New York Cosmos signing of Niko Kranjcar (minus a few rookies across the league who aren't in the game).
One thing that immediately stands out is how the ratings quantify that Miami FC and Rayo OKC have constructed serious rosters.  Replacing the San Antonio Scorpions and Atlanta Silverbacks with these teams upgrades the quality of the league overall.
Obviously, the rating process is not perfect.  Some ratings that are questionable – is Jimmy Maurer really only an 89 overall on a 200 point scale?  That doesn't make sense to me as someone who watches every Cosmos game.  By and large, the ratings are pretty solid and regardless this is the best sim software of its kind.  That being said, this is not scientific but is done for entertainment purposes.
Roster Ratings
First, let's take a look at the top 15 players on each roster based on FM2016's ratings.  The format will be Name, Position(s) – Current Rating/Max Rating.  For older players, the max rating is a thing of the past, just to show you how good they once were.  For younger players, it shows you the promise of how good they may one day be.
Carolina Railhawks
The Railhawks have one of the weaker rosters in NASL according to FM2016's estimation.  The Railhawks do not have one player rated above 100.  Admirers of Tiyi Shipalane such as myself would take issue with that.
Tiyi Shipalane MR/L, AMR/L – 98/102

Matt Watson, M/AMC – 98/98

James Marcelin, DM/MC – 95/103

Nazmi Albadawi, AMR/C/L, ST – 95/108

Akira Fitzgerald, GK – 95/98

Brian Shriver, AML/ST – 94/101

Kupono Low, DL – 93/97

Austin Da Luz, ML/AML – 92/103

Connor Tobin, DC – 91/97

Simon Mensing, DC – 91/105

Paul Black, DL/C – 89/95

Marvin Ceballos, MR, AMR/C – 88/105

Kareem Moses, DR/L/C – 88/96

Brian Sylvestre, GK – 88/116

Alex Perez, DC/DM – 88/101
FC Edmonton
Newcomers Nik Ledgerwood and Adam Eckersley replace Lance Liang as the top rated players in Edmonton.  Like the Railhawks, FC Edmonton's roster is not rated very highly by the game relative to the other teams in NASL, though Edmonton is stronger at the top than Carolina, it is not as deep.
Nik Ledgerwood, DM/MC – 102/110

Adam Eckersley, DL – 101/114

Pape Diakite, DC – 98/123

Sainey Nyassi, AMR/L – 98/106

Albert Watson, DC – 98/99

Tomi Ameobi, ST – 93/95

Daryl Fordyce, AMR/C, ST – 93/96

Jake Keegan, AML/ST – 91/92

Edson Edward, DR/C – 91/98

Matt Van Oekel, GK – 91/95

Dustin Corea, MR/C, AMR/C – 90/102

Ritchie Jones, MR/C – 89/90

Pablo Cruz, MR, AMR/C – 88/105

Johann Smith, DL/ML – 88/90

Mallan Roberts, DC – 85/106
Fort Lauderdale Strikers
The Strikers are one of the better teams in the league according to FM2016.  Strikers fans might have expected PC to rate higher, but the club still has eight players rated over 100, even if two are goalkeepers.  Angulo rated at 93 at the 15th best slot shows Fort Lauderdale is deeper than Carolina or Edmonton as well.
Adrianinho, ML/C, AML/C – 115/135

Bruno, GK – 114/134

Matheus Carvallho, AML/ST – 112/122

Aurello Saco-Vertiz, DL/ML – 107/108

Gabriel, MR/AMR – 106/143

Diego Restrepo, GK – 101/110

Dalton, DC – 101/130

Kleberson, DM/MC – 101/154

PC, DL/AML – 98/126

Maicon Santos, ST – 98/110

Julius James, DR/C – 97/108

Luis Zapata, DL/DM – 97/107

Gale Agbossoumonde, DC – 96/110

Nana Attakora, DC – 96/105

Jose Angulo, AML/R, ST – 93/99
Indy Eleven
Indy Eleven finds newcomers among its top four players.  Brad Ring is the best rated holdover, and Indy fans might take issue with the game's rating of Dylan Mares.  From the appearance of these ratings, one would expect Indy to be in the same class as Carolina and Edmonton.
Jon Busch, GK – 106/126

Lovel Palmer, DR/DM/MC – 102/104

Nemanja Vukovic, DL/ML – 98/100

Sinisa Ubiparipovic, M/AMC – 97/103

Brad Ring, DM, MR/C – 96/108

Dino Williams, ST – 94/101

Justin Braun, ST – 94/99

Colin Falvey, DR/C – 94/97

Greg Janicki, DC – 93/95

Dragan Stojkov, ML/C, AML/C – 92/105

Stephen DeRoux, DR/L, ML – 89/98

Marco Franco, DR – 89/100

Nicholas Patterson, MR/C – 87/94

Dylan Mares, M/AMC – 87/105

Eamon Zayed, AMC/ST – 84/101
Jacksonville Armada
Jacksonville has four players rated by FM2016 at 100 or better, with newcomers Matt Fondy and Richie Ryan falling just short at 98.  Among the holdovers, Keita ranks highest with goalkeeper Gallardo and Pascal Millien following.
Pekka Lagerblom, DC/DM/MC – 104/118

Lucas Scaglia, DM/MC – 103/116

Alhassane Keita, ST – 102/136

Junior Sandoval, MC, AMC/R – 100/105

Matt Fondy, AML/ST – 98/100

Richie Ryan, DM/MC – 98/105

Miguel Gallardo, GK – 96/105

Pascal Millien, MR/L, AMR/L/C – 94/103

Charles Eloundou, AMR/L, ST – 92/111

Mechack Jerome, DL – 92/96

Jemal Johnson, ML, AMR/L – 91/115

Alex Dixon, MR, AMR/L – 90/96

Alberto Navarro, DC – 89/95

Tyler Ruthven, DC – 89/96

Matt Bahner, DR/MR – 87/93
Miami FC
Miami FC is positioned for a remarkable debut season.  Matuzalem is the highest ranked player in NASL according to FM2016, and Wilson Palacios gives Miami a second player rated 120 or better.  Cvitanich also rates among the league's best, and the roster has quality throughout.
Matuzalem, DM/MC – 127/153

Wilson Palacios, MC – 120/155

Dario Cvitanich, ST – 118/145

Adailton, DC – 110/127

Dane Richards, MR/AMR – 107/117

Daniel Vega, GK – 100/120

Brad Rusin, DC – 98/107

Pablo Campos, ST – 97/102

Blake Smith, ML/AML – 97/106

Rhett Bernstein, DC – 93/94

Jaime Chavez, ST – 93/96

Ariel Martinez, MR/AMR/ST – 92/111

Jonathan Borrajo, DR/DM – 92/99

Mason Trafford, DL/DC – 91/95

David Sierra, GK – 85/105
Minnesota United FC
Minnesota United's roster ratings suggest it will be one of the best teams in the league again, in its send-off season.  While there are NASL-elite rated players at the top in Ibson and N'Djock, the quality in depth across the top 15 is most remarkable compared to the other teams.
Ibson, DM/MC/MR – 118/142

Sammy N'Djock, GK – 116/125

Lance Liang, DL/ML/AML – 103/109

Christian Ramirez, ST – 102/115

Danny Cruz, ML/R, AML/R – 101/102

Bernardo Anor, ML/C, AML/C – 99/105

Ben Speas, ML/R, AML/R – 99/108

Stefano Pinho, AML/ST – 98/104

Aaron Pitchkolan, DC/DM – 98/104

Kristian Nicht, GK – 97/101

Justin Davis, DL – 97/99

Daniel Mendes, MR/AMR, ST – 97/115

Jaime Watson, ML/R – 94/102

Tiago, DC – 94/115

Greg Jordan, DM/MC – 93/103
New York Cosmos
It will surprise no one that the Cosmos have the best rated roster in NASL.  The recent signing of Niko Kranjcar gives the team its top player, while Juan Arango and Yohandry Orozco amount to a league-leading 3 players rated 120 or better.  Fans might be pleasantly surprised to see newcomer David Ochieng regarded so well by the game, but the aforementioned 89 rating of supporter favorite Jimmy Maurer means he fails to make a deep top 15.  Roversio and his 102 rating will be missed in the Spring.
Niko Kranjcar, ML, AML/C – 122/152

Juan Arango, ML, AML/C – 122/145

Yohandry Orozco, ML, AML/C – 120/127

David Ochieng, DC/DM – 109/(110-140)

Ayoze, DL/ML/AML – 109/114

Gabriel Farfan, DL – 106/116

Hunter Freeman, DR – 106/110

Adam Moffat, DM/MC – 104/106

Roversio, DC – 102/109

Jairo Arrieta, ST – 102/114

Carlos Mendes, DC – 102/107

Michael Lahoud, MC/MR/DR – 100/105

Yasmani Duk, AMC/ST – 98/108

Andres Flores, MR, AMR/C – 98/104

Danny Szetela, DM/MC/MR – 94/100
Ottawa Fury
The Fury will look like a new team in 2016, much to the chagrin of their fans who enjoyed an unexpected Fall title run last year.  Peiser was the top goalkeeper in the league in 2015 so it is no surprise to see him rated among the team's best.  With the loss of so many quality players, Ottawa had to bring in many new faces.  Marcel de Jong is the best rated player on the team, with Jonny Steele and Pablo Dyego adding to holdover Julian De Guzman as the players rated over 100.
Marcel de Jong, DL/ML – 119/125

Romuald Peiser, GK – 111/114

Jonny Steele, ML/AML – 104/108

Julian De Guzman, DM/MC – 104/115

Pablo Dyego, DR/MR – 102/125

Kyle Porter, MR/ML – 95/105

Rich Balchan, DR/C, DM – 94/99

Paulo Junior, AMR/C – 94/97

James Bailey, DM/MC – 93/120

Rafael Alves, DC – 92/96

Lance Rozeboom, M/AMC – 90/93

Carl Howarth, AMR/ST – 87/90

Brandon Poltronieri, DL/ML – 86/100

Dennis Chin, ST – 86/96

Fernando Timbo, DL – 83/95
Rayo OKC
When Rayo OKC was announced, NASL fans were confounded by the move to allow the team in the league on such short notice.  A long period of quiet from Rayo added to the concern, until the team made a flurry of impressive signings.  FM2016's ratings suggest that Rayo will be one of the better teams in the league.  Giorgos Samaras was the cherry on top, but the team possesses an impressive seven players rated above 100.  NASL fans will take issue with the relatively low rating of Billy Forbes.
Giorgos Samaras, AML/ST – 120/135

Juanan, DC – 110/119

Robbie Findley, ST – 107/109

Derek Boateng, DM/MC – 107/150

Daniel Fernandes, GK – 105/120

Michel Garbini, DL/DM/ML – 104/125

Marvin Chavez, ML/R, AML/R – 103/118

Erick Norales, DL/C – 98/114

Richard Menjivar, DM/MC – 96/102

Kosuke Kimura, DR/L – 96/106

Rauwshan McKenzie, DC – 93/100

Pecka, DM/MC – 93/98

Sebastian Velasquez, ML, AML/C – 93/102

Billy Forbes, AML/R, ST – 91/102

Caleb Patterson, GK – 89/112
Tampa Bay Rowdies
The Rowdies boast a deep roster filled with quality.  FM2016's top two Tampa Bay players are both goalkeepers, but the 15th best player is rated above 90.  Fans might feel that Tom Heinemann is underrated by the game after his performances last season.  Freddy Adu's ratings may also be called into question.
Michael Langer, GK – 114/118

Matt Pickens, GK – 109/119

Freddy Adu, AML/C – 105/123

Neill Collins, DC – 101/116

Khalif Alhassan, MR, AML/C/R – 99/108

Juan Guerra, DM/MC – 98/110

Darnell King, DR/MR – 98/106

Tamika Mkandawire, DC – 98/118

Junior Burgos, ML, AML/C – 97/101

Georgi Hristov, AMC/ST – 97/119

Tom Heinemann, ST – 96/100

Frankie Sanfilippo, DR/C – 96/101

Danny Mwanga, ST – 94/108

Keith Savage, MR/C – 93/100

Walter Ramirez, M/AML – 92/97
Simulating the Spring
If the ratings are to be believed, there should be two classes of teams in the league.  The first tier will be the New York Cosmos, Minnesota United FC, the Fort Lauderdale Strikers, the Tampa Bay Rowdies, Miami FC and Rayo OKC.  The second tier will be the Carolina Railhawks, FC Edmonton, Ottawa Fury, Indy Eleven and Jacksonville Armada.  That being said, no one would have seen Ottawa coming last year by looking at it this way, so the games need to be played on the field.  Prior to kicking the sim off, I dropped Roversio from the Cosmos roster since he's out for the Spring, and locked transfers.
Prior to the start of the season, the game predicts the following outcome based on roster strength:
New York Cosmos

Fort Lauderdale Strikers

Minnesota United FC

Miami FC

Rayo OKC

Tampa Bay Rowdies

Ottawa Fury

Jacksonville Armada

Indy Eleven

FC Edmonton

Carolina Railhawks
The game generated its own schedule, so in this version round one's highlight was an upset by Minnesota United of the Cosmos 2-1. The Railhawks also pulled off a 2-0 upset of the Fury, while Jacksonville prevailed over Rayo 2-0, the Strikers downed the Rowdies 1-0 and Indy also beat Edmonton 1-0.  Miami had the bye.
The second series saw Rayo OKC best the Strikers 2-1, Ottawa have one of their famous nil-nil draws with Minnesota, Miami beat Edmonton 3-1, the Rowdies pummel Carolina 4-1 and the Cosmos bounce back to beat Indy 3-1.  Jacksonville had the bye.
Round three was marked by upsets again. The Cosmos were setback once more, this time 3-0 by Miami, Jacksonville also upset the Strikers 2-1 and Indy overturned the Fury 2-1 while Minnesota and the Rowdies drew 0-0 and Carolina and OKC drew 2-2.  Edmonton had off.
The fourth series saw more bad news for the Cosmos, with the jinx coming this time from Edmonton 2-1.  Jacksonville won 2-1 over Carolina, Ottawa and Miami drew 2-2, Minnesota beat OKC 2-1 and Tampa Bay beat Indy 2-1.  The Strikers were the bye team.
Round five saw the Cosmos bounce back 2-1 over Ottawa, Minnesota and Fort Lauderdale draw 0-0, Indy upset Jacksonville 3-1, Rayo OKC top fellow expansion side Miami FC 2-0 and Tampa Bay best Edmonton 2-0.
Round six sees the league hit brush past the halfway point in the season.  Carolina topped the Strikers 2-1, Edmonton beat their Canadian rivals Ottawa 2-1, Indy upset Rayo 2-1, Tampa beat their new Florida rivals Miami FC 2-0 while Jacksonville surprised Minnesota 1-0.  The Cosmos had off.
At the rough halfway mark, the league table looks like (W-D-L):
Tampa Bay Rowdies, 4-1-1, 13 points

Indy Eleven, 4-0-2, 12 points

Jacksonville Armada, 4-0-1, 12 points

Minnesota United, 2-3-1, 9 points

Carolina Railhawks, 2-1-2, 7 points

Miami FC, 2-1-2, 7 points

Rayo OKC, 2-1-3, 7 points

FC Edmonton, 2-0-3, 6 points

New York Cosmos, 2-0-3, 6 points

Fort Lauderdale Strikers, 1-1-3, 4 points

Ottawa Fury, 0-2-4, 2 points
That is quite a difference from the game's projected table.  Through this midpoint, Miami's Dario Cvitanich and Jacksonville's Alhassane Keita top the charts with five goals.
Round seven kicked off the second half with an emphatic 3-0 victory by the Rowdies over the Cosmos, further digging New York's hole in the short season format.  Edmonton crushed Rayo 4-1, while Jacksonville upended Miami 3-1.  Minnesota topped Carolina 2-0, and Indy and the Strikers drew 1-1.  Ottawa had off.
The eighth series saw the Cosmos try to make up lost ground with a 4-2 victory over Rayo,  with Edmonton topped Jacksonville 1-0.  The rest of the matches were draws, with Tampa and Ottawa 0-0, Carolina and Indy 2-2 and the South Florida derby resulting in a 2-2 tie between Miami and Fort Lauderdale.  Minnesota rested this week.
Round nine's big winners were the Strikers, who downed Edmonton 3-0.  Miami also won 3-2 over Carolina while the Fury beat Rayo 2-1.  The Cosmos lost more ground in their effort to rise back to the top by drawing 2-2 with Jacksonville, while Indy and Minnesota drew 1-1.  League leaders Tampa Bay were off.
The tenth round saw Rayo play their final match of the Spring, winning 1-0 over Tampa Bay.  The Cosmos beat the golden age rivals the Strikers 2-0, while Jacksonville climbed atop the league with a 3-1 victory over Ottawa.  Minnesota drew 1-1 with Miami, while Carolina and Edmonton shared the spoils at 2-2.  Indy was off.
The final series saw the Rowdies reclaim the top spot and win the Spring season in dramatic fashion with a head-to-head victory for the title over Jacksonville 3-2.  The Cosmos earned three more points too-little-too-late for the Spring, 2-1 over the Railhawks.  Minnesota won the Fly Over Derby against Edmonton 3-1, while Miami topped Indy 2-0.  Ottawa drew 2-2 with the Strikers.
The final table shaped up as follows (W-D-L):
Tampa Bay Rowdies, 6-2-2, 20 points

Jacksonville Armada, 6-1-3, 19 points

Minnesota United, 4-5-1, 17 points

New York Cosmos, 5-1-4, 16 points

Indy Eleven, 4-3-3, 15 points

Miami FC, 4-3-3, 15 points

FC Edmonton, 4-1-5, 13 points

Rayo OKC, 3-1-6, 10 points

Fort Lauderdale Strikers, 2-4-4, 10 points

Carolina Railhawks, 2-3-5, 9 points

Ottawa Fury, 1-4-5, 7 points
Keita ended up taking home the goal scoring title with 8, closely trailed by Cvitanich at 7.  Juan Arango was the highest rated performer in the league with a 7.79 average, followed by the Strikers' Adrianinho at 7.51 and Cvitanich at 7.50.  Junior Sandoval of Jacksonville, Adrianinho and Austin Da Luz of Carolina led in assists at 4.  Arango had the most man of the match awards at 4.  Tampa Bay's Michael Langer kept a league leading 5 clean sheets, while Lucas Scaglia of Jacksonville played the dirtiest with 5 yellow cards.
Lesson: The Short Season Lends Itself To Unpredictable Results
While the game's projected season table before the sim lined up with expectations, the actual results of the sim go to show what a crapshoot the short 10 game Spring season can be.  Of course, I did only one sim of the season since I don't have time to do a Monte Carlo process and run the thing 1000 times.  I imagine if you did that, the results would shake out more like the game's projected standings most of the time.  In real life, they only play it once.   A bad run of form can doom a talented team to a poor finish as with the Strikers in this sim, while a hot streak can see a relative underdog like Jacksonville rise toward the top.  Over the course of the longer combined Spring-Fall season, the table should normalize toward expected results, so therefore part of the fun of the Spring season is it is the best time for an underdog to lock up an unexpected playoff spot.
Bonus Content:  Puerto Rico FC
Here is a look at how FM2016 rates Puerto Rico FC's signings so far:
Ramon Soria, DL/C – 100/108

Oliver, AML/R, ST – 95/111

Chris Nurse, DM/MC – 91/95

David Meves, GK – 91/101

Pedro Mendes, ST – 88/96

Paulo Mendes, AMR/L/C – 83/91

Joseph Marrero, AMR/ST – 64/94

Jorge Rivera is not in the game
So according to Football Manager, Carmelo Anthony, Adrian Whitbread and Tom Payne have a long way to go to build a squad ready to compete in NASL.