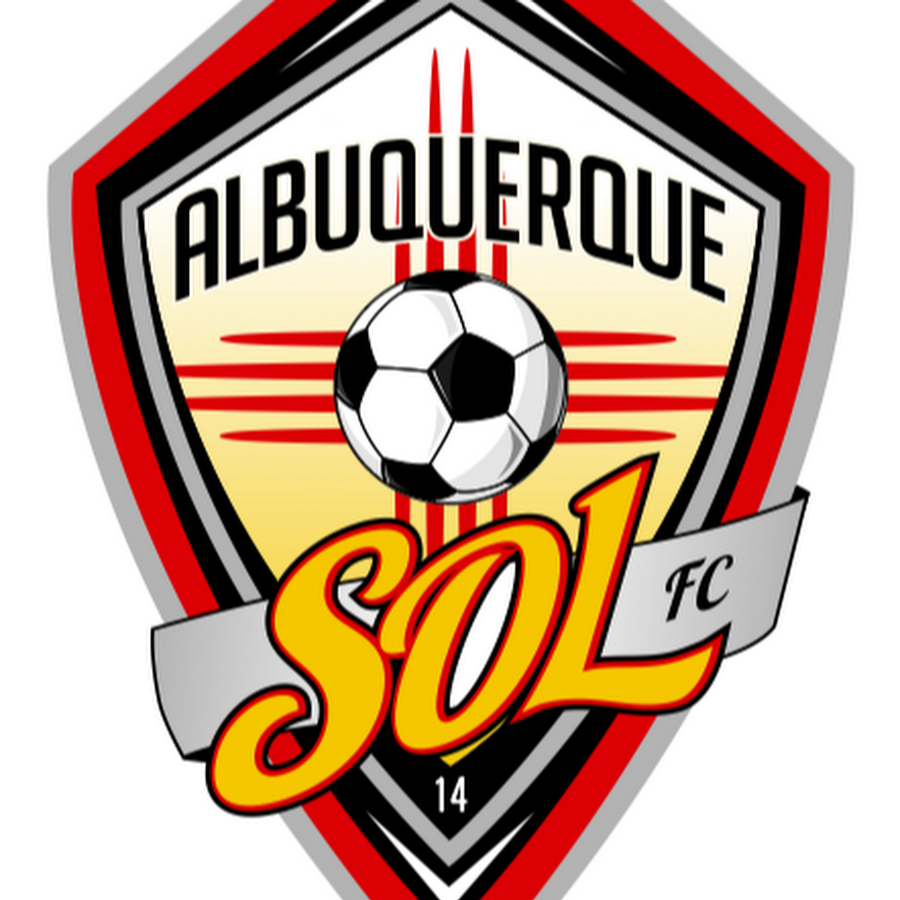 Albuquerque Aims For Pro Soccer In 2018
XI Questions With … Albuquerque Sol FC
Ron Patel, co-owner of Albuquerque Sol FC, intends to bring professional soccer to ABQ by 2018.   The 900,000 person strong Albuquerque metro area has several ingredients for pro soccer success in its favor, with a large latino population, no major league sports teams and only AAA baseball for a soccer club to compete with.
The Sol were founded in 2013 and started play in the Premier Development League in 2014.  The club played its first two seasons in the Western Conference's Mountain division, against rivals like FC Tucson, Las Vegas Mobsters, BYU Cougars and the Real Colorado Foxes.  2016 sees the Sol switch to the Southern Conference's Mid-South division, where they will compete with the Midland-Odessa Sockers, Mississippi Brilla, Springfield Synergy and OKC Energy's U-23 team.  The club has had success on and off the pitch, with a second place finish in their division last year and a playoff appearance.  The Sol will make their Lamar Hunt US Open Cup debut this season.
Patel and his fellow investors are looking to build on their success and take the club to the next level. The Sol will experiment this season by playing a few matches in the University of New Mexico's soccer stadium, which will enable them to host larger crowds.  From there, the Sol would like to build a downtown stadium that would support a move up to the pros.  Midfield Press was able to speak to Patel about club's past, present and future ambitions.
1. How and why was the team founded?
Albuquerque Sol FC was founded in 2013 to bring a higher level of soccer to the summers in New Mexico. We have a rich soccer tradition but outside of the University, didn't really have a place for soccer fans to congregate. We believe that soccer can help grow and bring together our community.
2. What venue does the team currently play in?
We currently play in St Pius X High School on the west side of Albuquerque. 2 of our matches this year will be played in the 6,000 capacity UNM Soccer Stadium!
3. What does attendance look like a typical match?
Average attendance has been 1,000 per game during our first 2 years in existence. However, with access to a much larger facility, more well known and in the more populated area of town, we feel that our average attendance will rise dramatically in 2016.
4. What was your best attended match and the circumstances around it (including the attendance numbers)?
Sol FC vs BYU on July 12th, 2014. 1,502 was the attendance, I believe. It was our last match of our first season and we were devoting the game to Pat Grange. Pat was a young man who died from ALS at the young age of 28. He played for UNM and played in the PDL. We retired his number and presented a customized jersey to his family at halftime. We also devoted the game to his foundation and the NM ALS Chapter.
5. What does the supporter culture look like?
We have an evangelical group of supporters called the Sandianistas. These guys and gals are terrific and have so much passion for the team and what we are doing. They are a small group right now but are growing. In fact, we are having a "supporters culture" event in a month's time to try to grow our supporters culture. We are airing "Sons of Ben, The Movie" in a locally owned theater. It should be a lot of fun!
6. What is the long term vision for the team?
We are striving to go pro by 2018 and have a downtown stadium constructed. We believe that it will help contribute to the already growing revitalization of Albuquerque's downtown!
7. What does the team's current investor profile look like?
We currently have 3 investors, including myself. Our main investor owns an HR company in Southern California and is a huge fan of New Mexico. Our 3rd investor is more of a silent partner.
8. Have you spoken with potential monied investors about moving the team up to USL or NASL?
We currently have relationships with other potential investors that would like to help us move the team up. Our goal is 2018 and they are all aware of that.
9. If you had sufficient investment to move up, would you have a preference between USL or NASL?
USL seems like the more natural progression of the team being that we currently play in the PDL, owned by USL. We have great relationships with league officials and they are aware of our intentions to move up. NASL has never reached out to us but I wouldn't be opposed to a discussion.
10. Would the current venue hold up if you moved to USL/NASL or would you need to find a new home?  If so, are there existing stadiums you could use in your area or would the investors need to build a new one?
Similar to my answer above, we would need a larger facility to host a pro team. It would most likely be some sort of public/private partnership. We just had a feasibility study done on a downtown area stadium and the results of the study were very positive.
11. What else should the readers of Midfield Press know about your team?
I'm just a big kid who gets to live my dream by being around the game I love. I was born a couple miles from Anfield and have loved the game my entire life. Even to this day, when I walk on the pitch at St Pius before a game… I feel the fresh cut grass beneath my feet, see the newly painted lines on the field along with the goals and the corner flags in place, the hair on the back of my neck still stands up. I get transported to this place where I was for most of my childhood, waiting for the match to start and I can't wait to see what happens. I love this game and can't wait to see what it will continue to do for the great city of Albuquerque!
A big thank you to Ron for taking the time to answer our questions, and look for more "XI Questions With…" NPSL and PDL teams in the future.
[youtube https://www.youtube.com/watch?v=Heqad9-oERY&w=560&h=315]
More on Albuquerque Sol FC: